Been baiting like a SOB the last few months.......down to (3) baits all being hit with real nice bears....some are monsters in legal shooting light.
But the below pictures have me stumped......what do you think. Yes, all (3) show the same bear (I have quite a bit more pictures but this is all on the current computer I'm on).
Is it a big sow?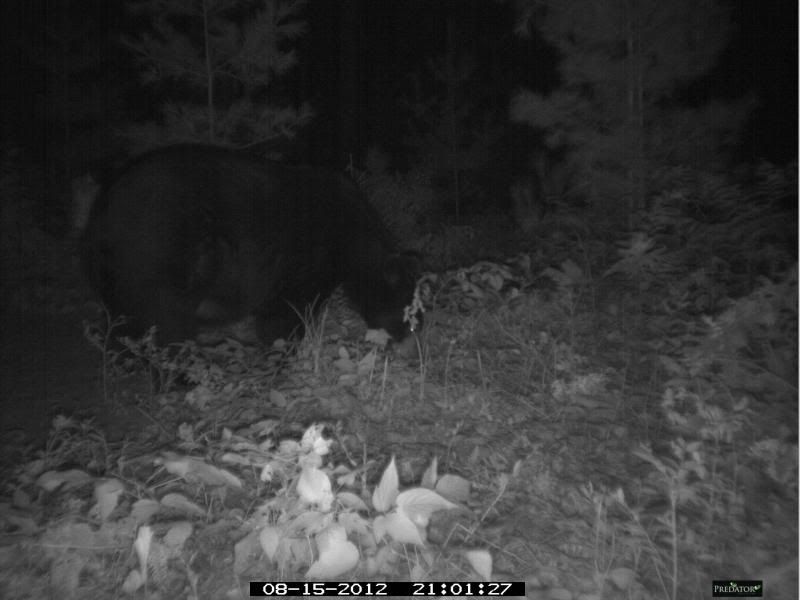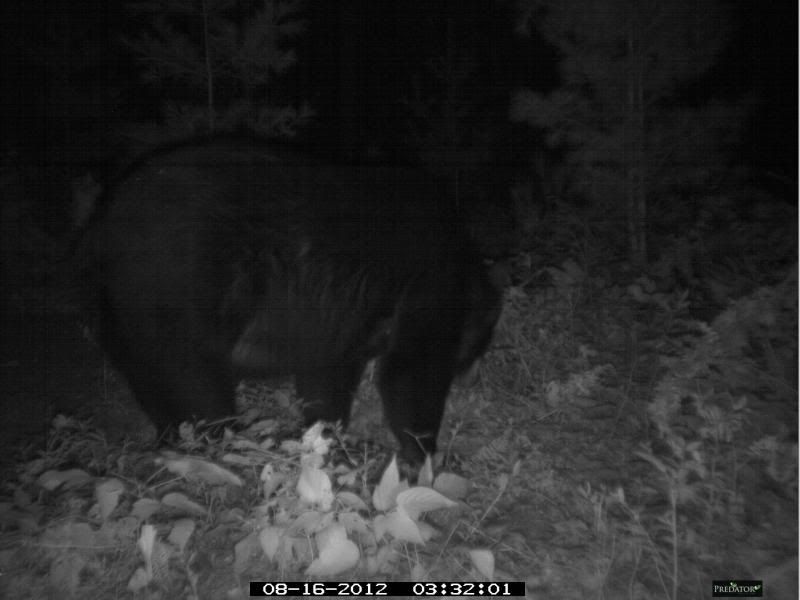 Here is a family baiting day couple weeks back.......wife taking the picture. (not the same bait as the one above)
Hard to see but my son (he tags along on all trips) has an old fixed blade knife I gave him on a belt flung over his shoulder. He thinks he is turtle man. Ha Ha.
Couple weeks back he had a big black water snake cornered in the water on shore, the thing was coiled up and springing out at him while he is trying to grab it.......the whole while yelling out "turtle man live action....whooo whooo whooo". The kid is nuts.