Hi, we own a 30 acre piece of land that I have been hunting for a few years without much of a plan (hunting off of typical sign, trails, etc). This land always has a few 130+ bucks on it throughout the season and it is not uncommon to spot a 150+ buck most years (although shooting him has proven to be more of a challenge). The land is an an extremely flat area of the state and the topo map looks pretty plain.
The problem I am running in to is that I cannot seem to find the any buck bedding on our property. I have identified three areas where I know does tend to bed but have not found what I could confidently state is a buck bedding area. I guess its possible that we dont have any but wanted to know how you guys would approach this property. I have had Jeff Sturgis walk the property with us and develop a plan that we are working on implementing but I wanted to get your feedback as well (if possible).
The first image is an overview of our entire area with our land in red. The pink area is an area that is an old dump and is closed to hunting. The blue area is a nature preserve that has very little hunting, only allowing youth and disabled hunts.
This is a more zoomed in version of our land with our parcel in the highlighted section. The open area to the southeast is the dump area that is closed to the public.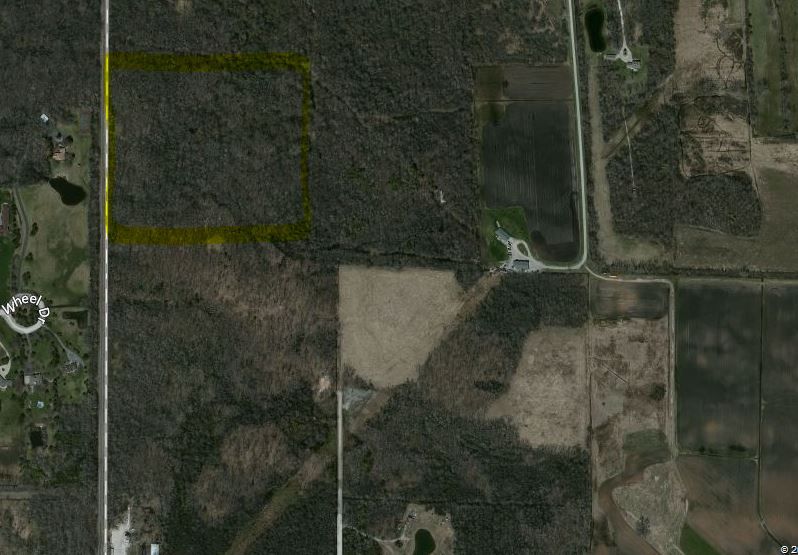 Another zoomed in version that shows our land in blue, logging roads in highlighter, blue is where we have a small pond that holds water about half the year. Green is where we have a 1/2 acre food plot and the red dots are where there are some huge rubs and the area where I think the best buck bedding is (again, scouting there is difficult due to no access). The doe bedding areas are in the NE corner of our land, the SE corner of our land and midway through the property along the South border. The neighbors to the south have very open woods due to heavy logging years ago but a very closed canopy which keeps undergrowth to a miniunum. A lot of deer travel east west along the south edge of our land along the transition line from our thick property to their open area (marked in black). There is also a small field along the south border, again in black, that seems to be a staging area in the evenings. It is knee high grass.
Does this give you enough info to provide any help? Thanks for your time!