Just a reminder to keep an eye on the oaks in your area this time of year. You can see how many acorns there potentially will be this fall by the amount of blossoms. Here's a red oak I saw today: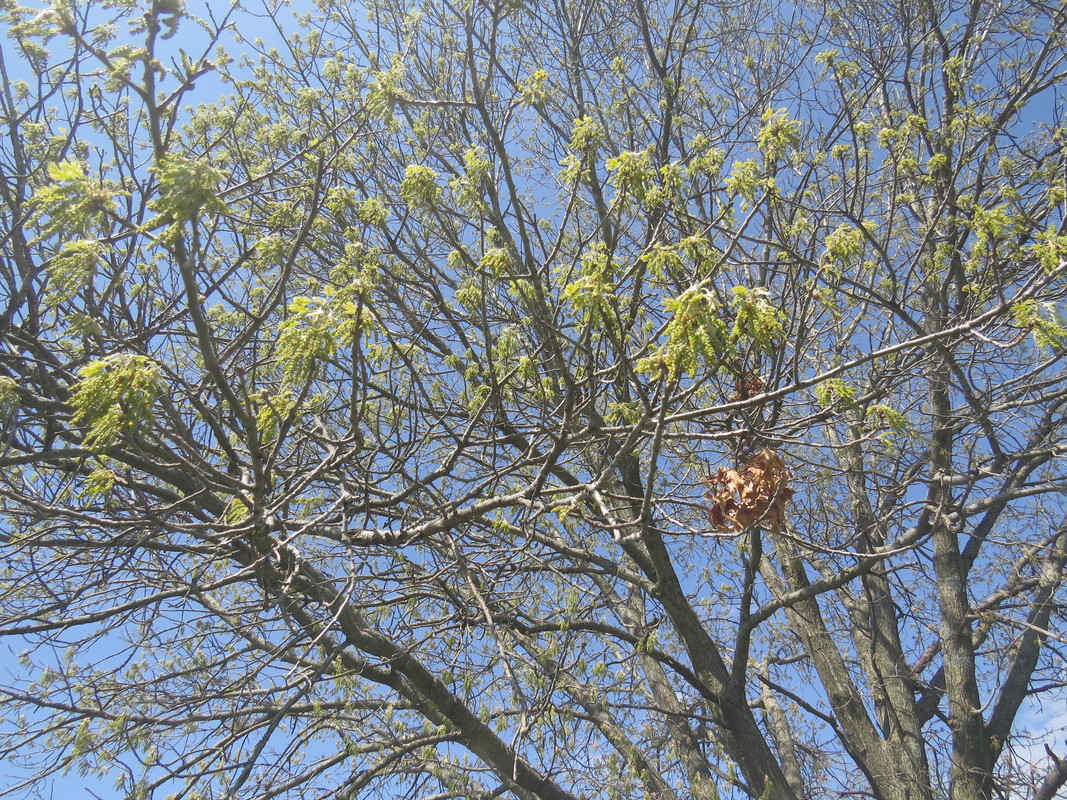 Note that to produce acorns, you need good weather for the pollinators too and no frost. Last year the oaks were loaded with blossoms, but we got a late frost and while we still had quite a few acorns they were patchy around here anyway, I think because of the frost.
Use this information to get a jump on what conditions will be coming at you this fall in the deer woods.
This year looks like the oaks are loaded with blossoms again around here. And the forecast is pretty good, no cold weather. I predict a major acorn-lull come mid October