Thought I would post some more pics up of a lot of the bedding is typical here in the northeast. This is the bedding area I shot my buck out of this year in Maine. Found probably 7-8 different beds in this one section. Basically I walk by them at about 70yds. And I drive by them with my truck at about 70yds. Its one reason, with a North wind I drive into this spot rather than walk. Bucks would for sure wind me on a North wind. I have great access to this spot. So its a spot I hunt with different entrances depending on the wind. If the bucks are there, I hit this area pretty hard come first week of Oct.
Just wanted to give some other flat land guys some more ideas what to look for. Some beds have elevation, others do not. Some were on classic 2' humps, bit of elevation, others were not. But this is a pretty typical bedding area in alders. Many times in the Northeast, these beds can be tough to pick out in the spring. Snow sits on top the leaves and if its shaded, snow stays longer in spots. Once melted, it gives an indication that the spot is a bed as all of the leaves are flattened. Without hair, most are not beds.
This is a pretty typical bedding area cover.
Here are a couple rubs with the bed in the background. This the no elevation bed.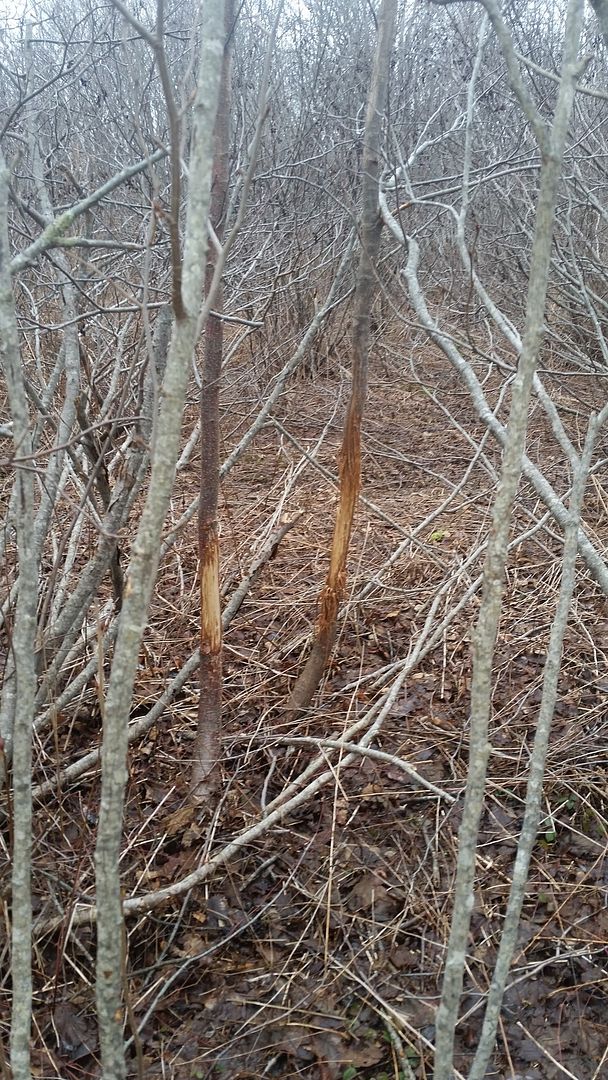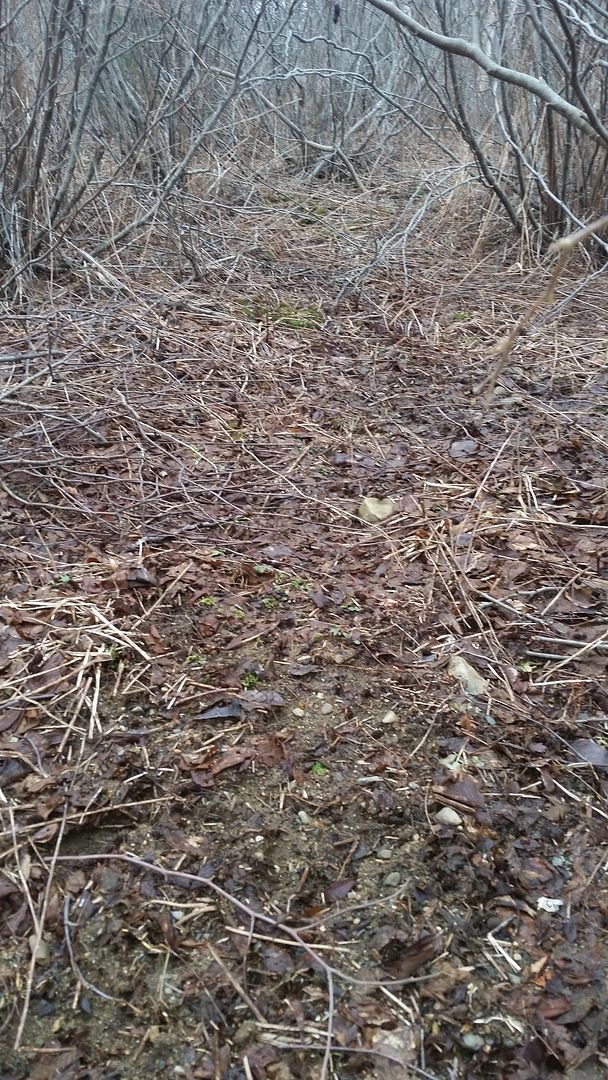 Hair in it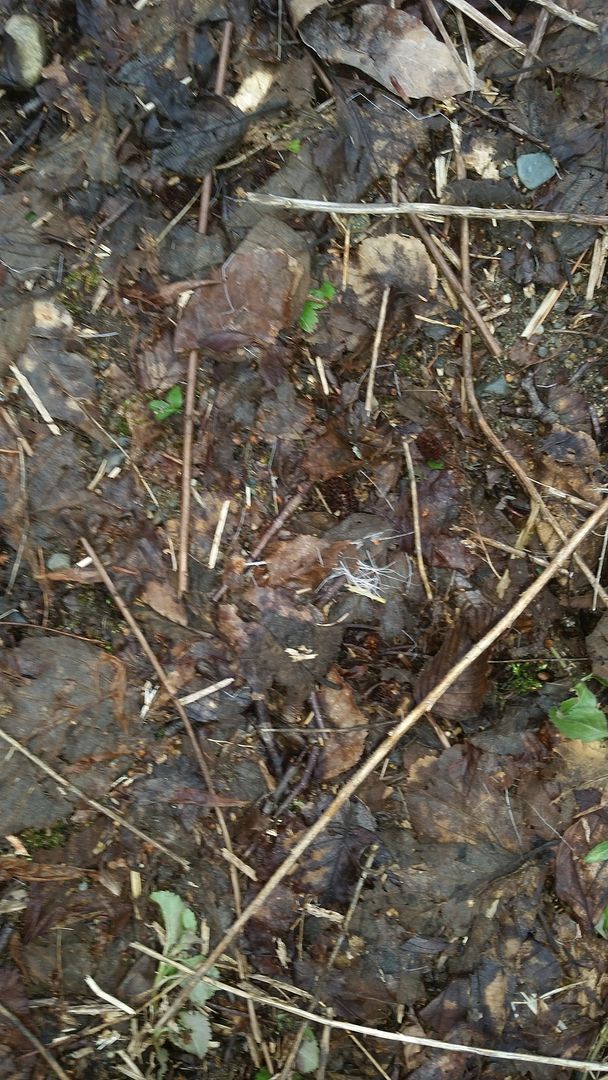 Here is a couple beds with elevation.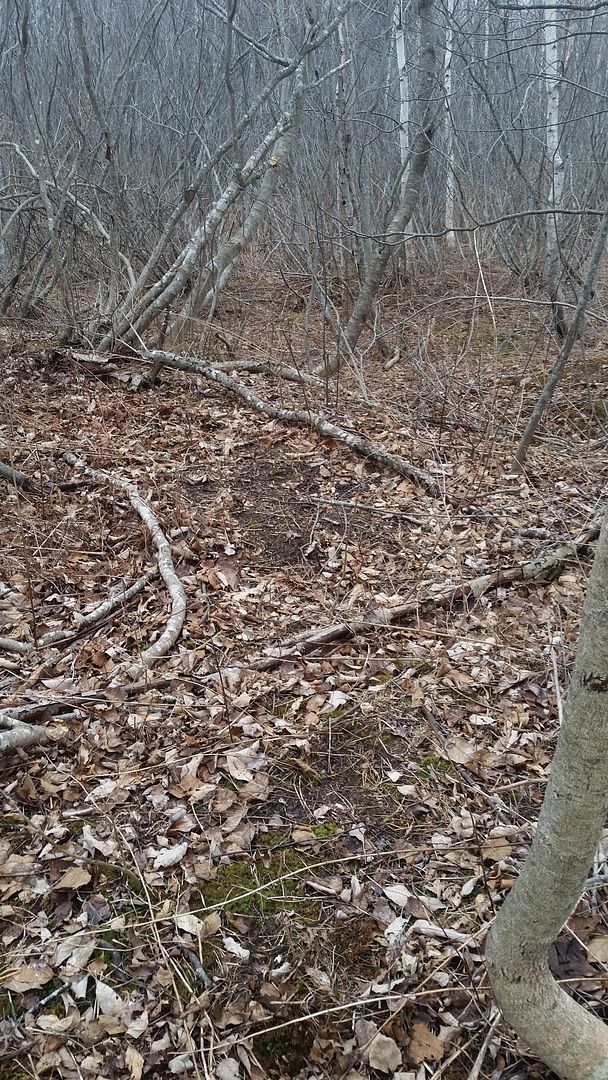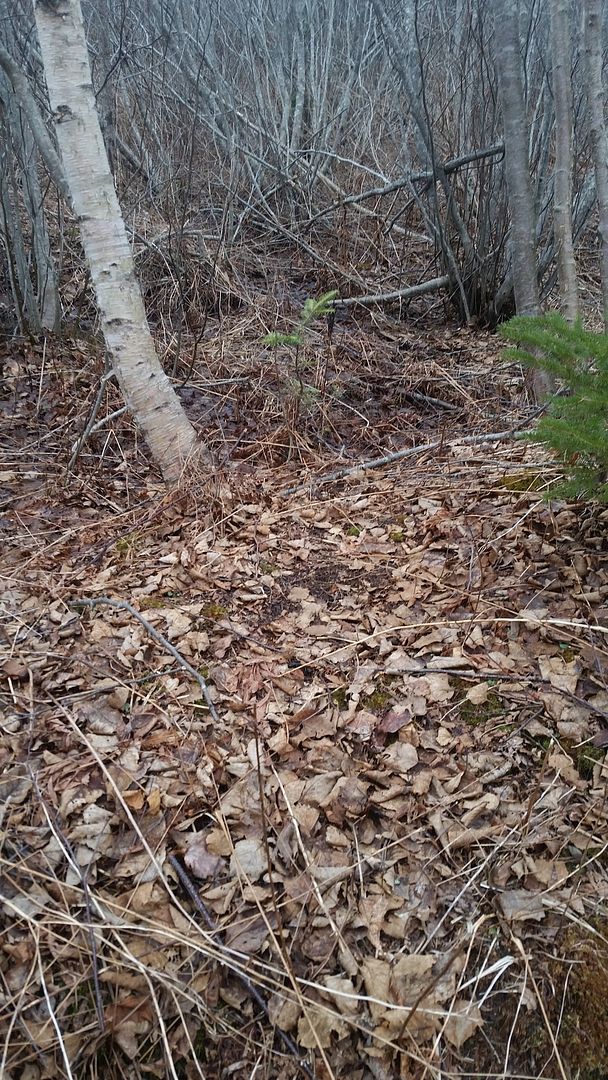 If there are apples in this area, there is nowhere else I would rather be on Oct 1.