Went back out to the rub site this afternoon to do a little more scouting.
My walking stick is 50 inches long. The highest tine mark is 46" from the ground.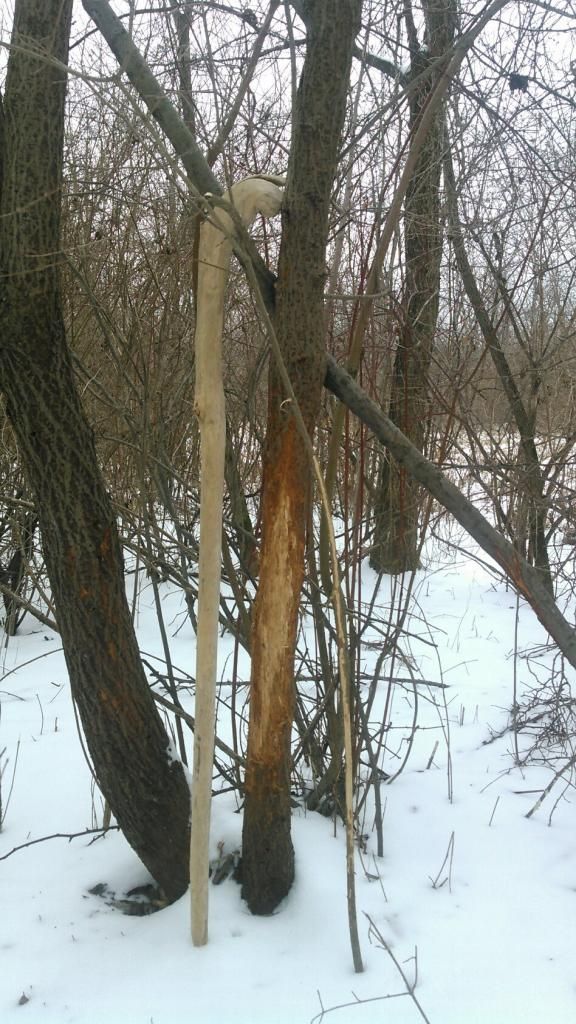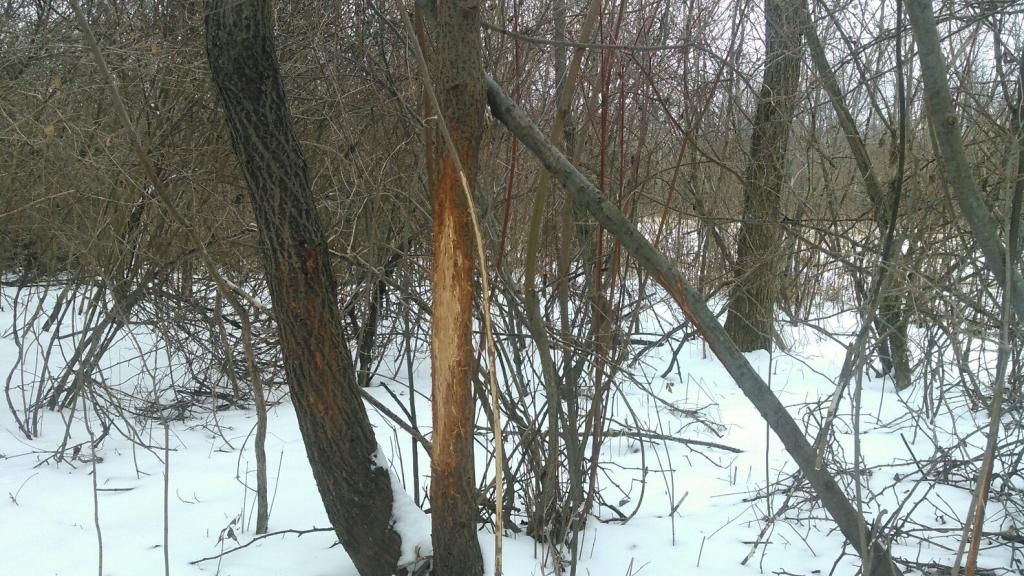 Found another rub/bed site of his. This rub has tine marks up to 45".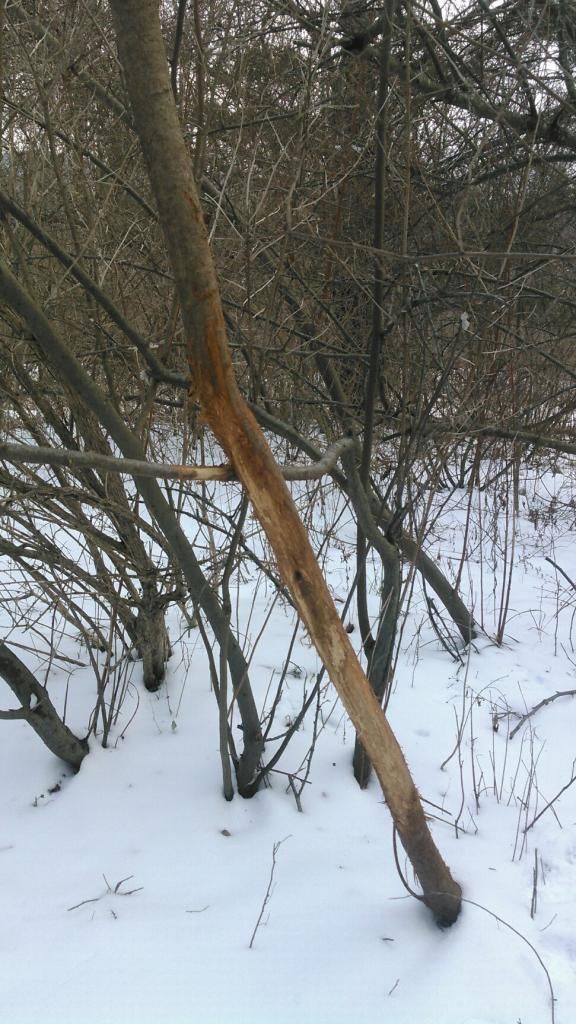 What I have learned.
1. The beds do not look to be primary beds. Still a lot of leaf matter in them.
2. The buck does not do much rubbing. I found 6 different rubs in the 200 acre area, TOTAL. All but one was within 50 yards of the beds. Which I find really strange. There are doe in the area, but the rubbing is very low.
3. He is not currently in the area. Did not cut a buck track in the snow within 1/2 mile of the beds.