Actually two reasons for this post. One is to try posting pics, and the second is to share an app I like for scouting land. I like it because you can overlay your arial maps on top of your topo maps. I'm sure there are other places you can do this but this one works well on my ipad that I bring up to camp every year.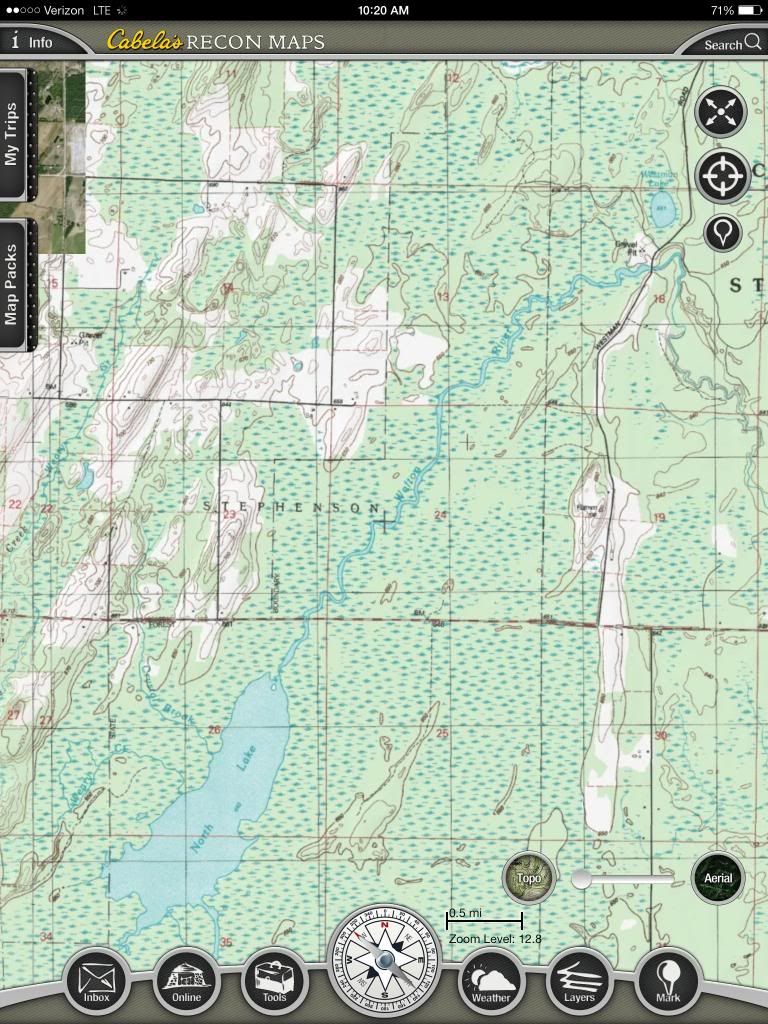 Slider button all the way towards Topo
Slider all the way towards arial.
This is with the slider towards the middle. Shows you your contour lines, marshy/swamp areas all neatly overlaid on top of an arial photo. As I said, I'm sure there are other programs out there. Just thought I'd share another.
[ Post made via iPad ]