I am new to the Hunting Beast nation and LOVE IT!
I am looking for some help in scouting areas I am looking to hunt BEAST STYLE. I am going to be hitting the ground scouting soon and would like some input on areas to explore more in depth.
This image shows a piece of private property I hunt near Fennville, MI. The white line indicated a two track used by farmers to access the south field (bottom). As you can see by the topo lines there is a large gully that leads to a small creek at the bottom. The area to the east(right) of the road is very thick brush and has multiple fingers leading into crop fields. The area to the west(left) is open hardwoods. The neighboring property to the east contains a large area of thick brush as seen on the NE side of my current property.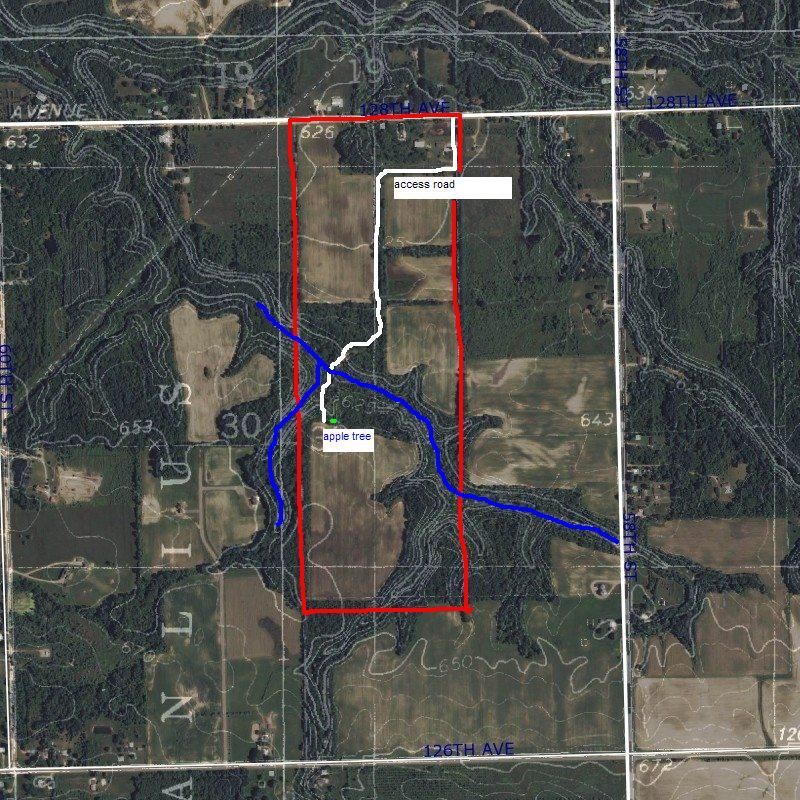 The next two images are the East and West sides of a public piece of land near my home is West Michigan. The green dots on the images show tree stand/ground blinds I have found on the property during winter scouting. BTW the blue arrows are indicating blueberry fields. Each side has a very thick area of undergrowth near the creek.
Thanks in advance.