Mother Nature cranked up the good weather today and I decided to take a look at some MFL property with alot of steep ridges and spurs, narrow draws and such. My lovely girlfriend came along also. We didn't have to go far to find what I set out to look for, and we found some good stuff.
Here is a big rub. Dan believes that a mature buck rub will be mostly waist to chest height, I don't know how big the buck that made this, but its fun to find rubs like this.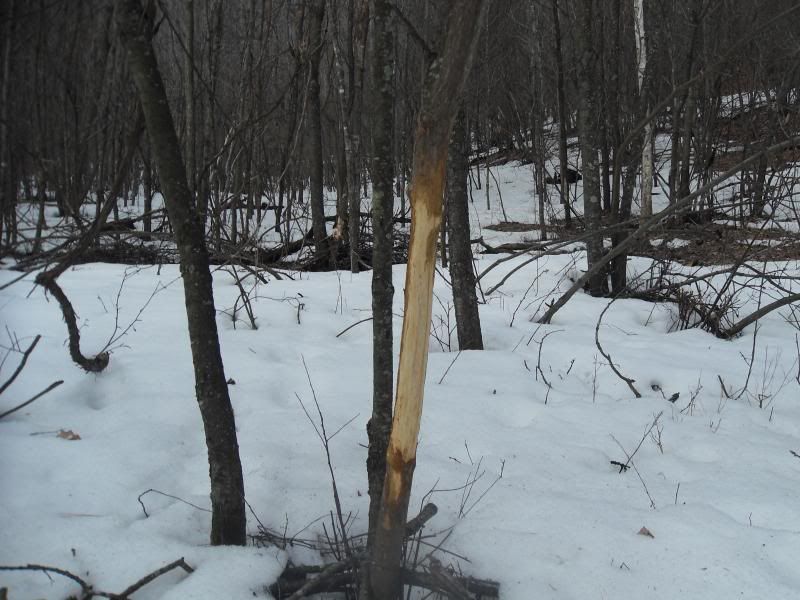 I found this bed right on top on a big flat piece of limestone sticking out of the hillside near the peak of a spur. This is the view underneath it. This is right up the hill from that big rub. Im not sure if this is a buck bed, but my Crazinamatese instincts say yes.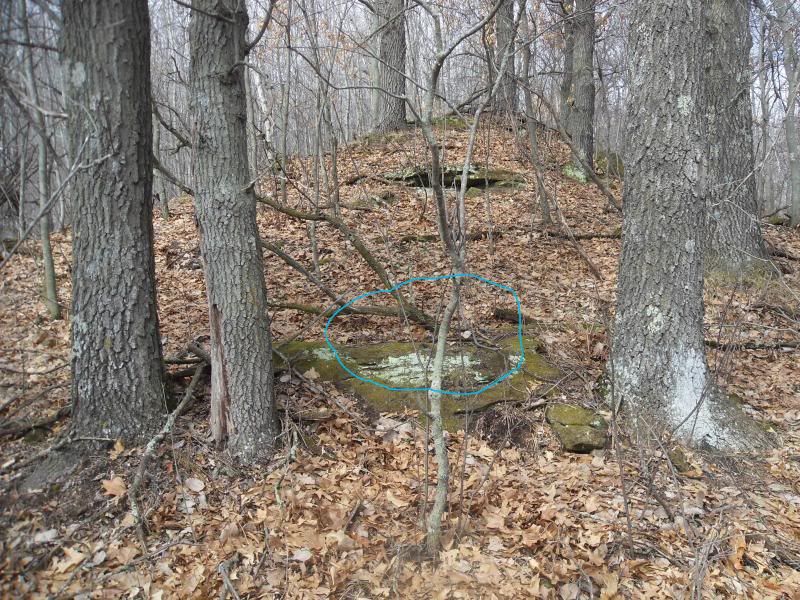 The view from the bed looking SW. Notice the view of the road.
Some white hair in the bed to confirm indeed it is a bed.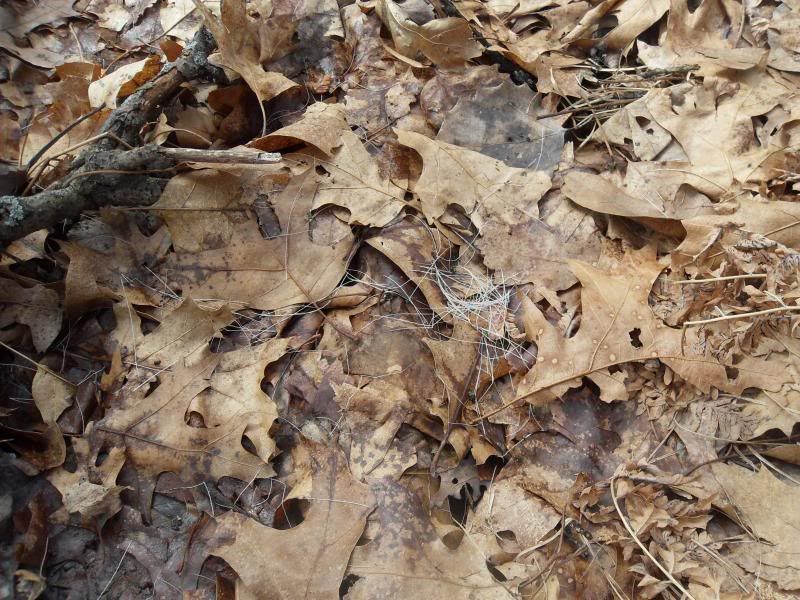 Looking down on the bed.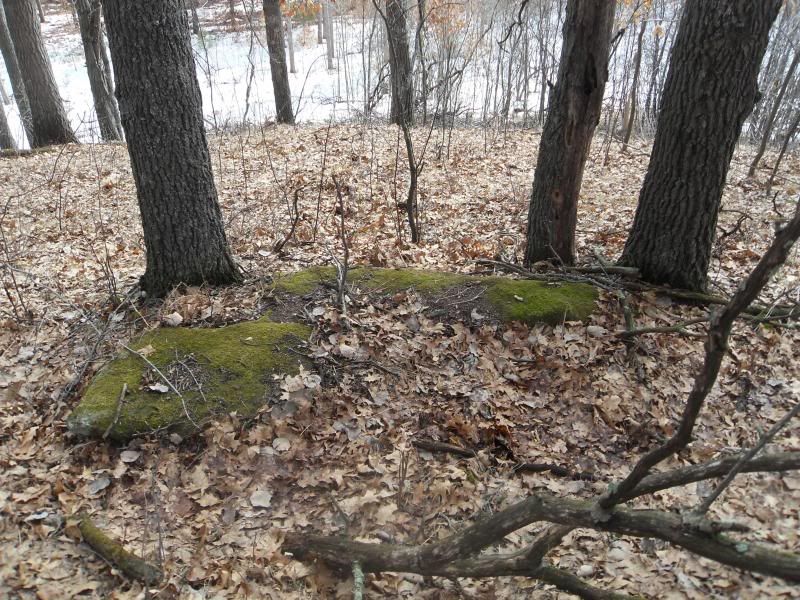 One of the best things about hill country is the beauty.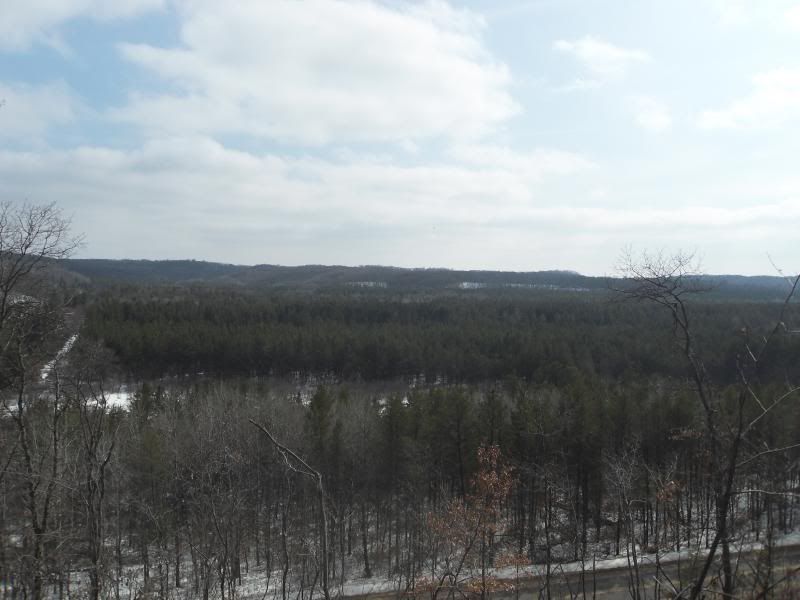 Another bed I found at the point of a steep spur.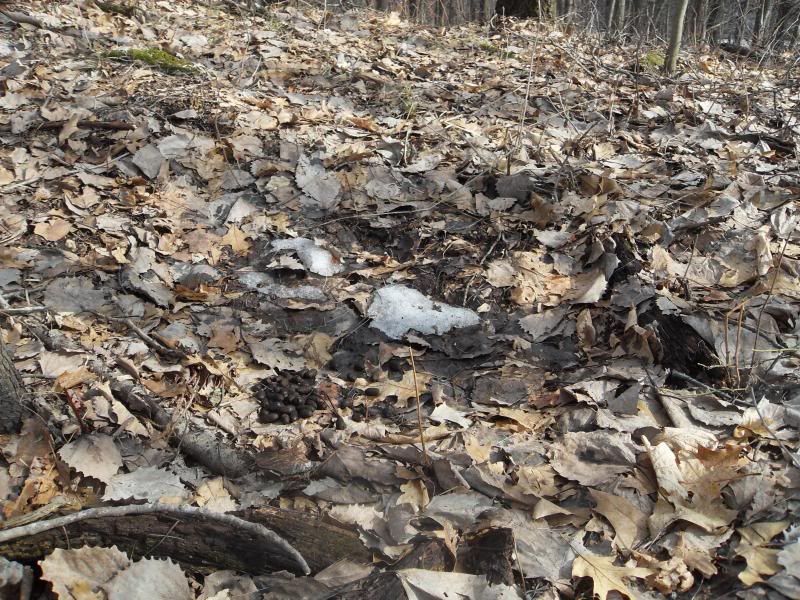 What the buck can see from his bed looking SE. Notice the road.
Looking NW from the bed. Im guessing this buck uses this bed in a north/northwest wind too his back as he can watch for danger near the road.