Some of the beds that I have been finding while scouting are somewhat easy to determine which wind a buck would use that bed for. I found a bed yesterday that I'm really not sure which wind direction a buck would want to bed there with.
When I took the picture I was facing north. To the right of the picture is east. To the left is west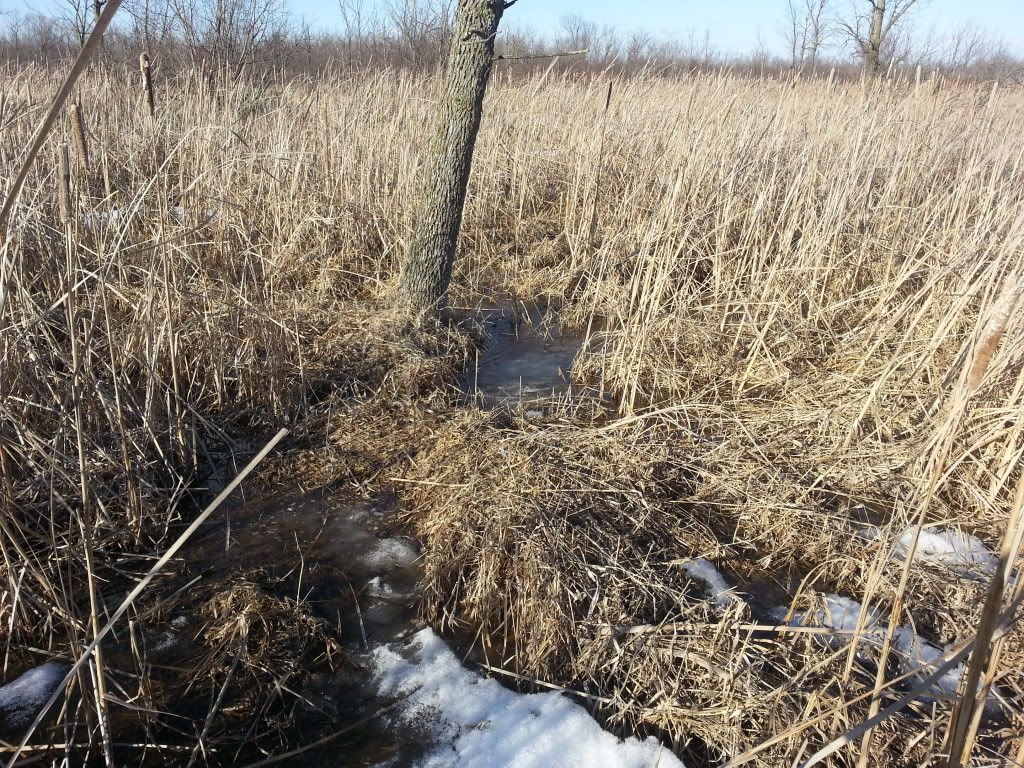 There are cattails all around the bed and the only "structure" by the bed is the tree so I'm not sure how to detemine the preferred wind. There are a few different trails coming out of the bed. One of the trails comes out of the bed to the south towards the thick stuff at the top of this picture.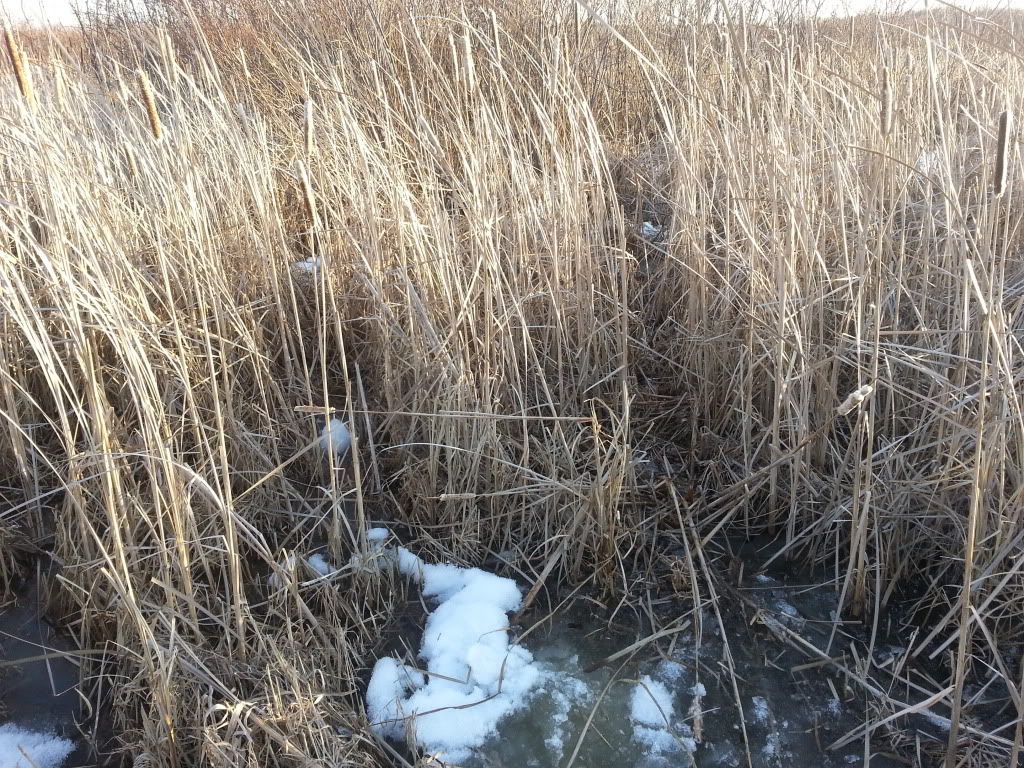 There are several rubs in that thick stuff, including this one which is right where that trail runs into it.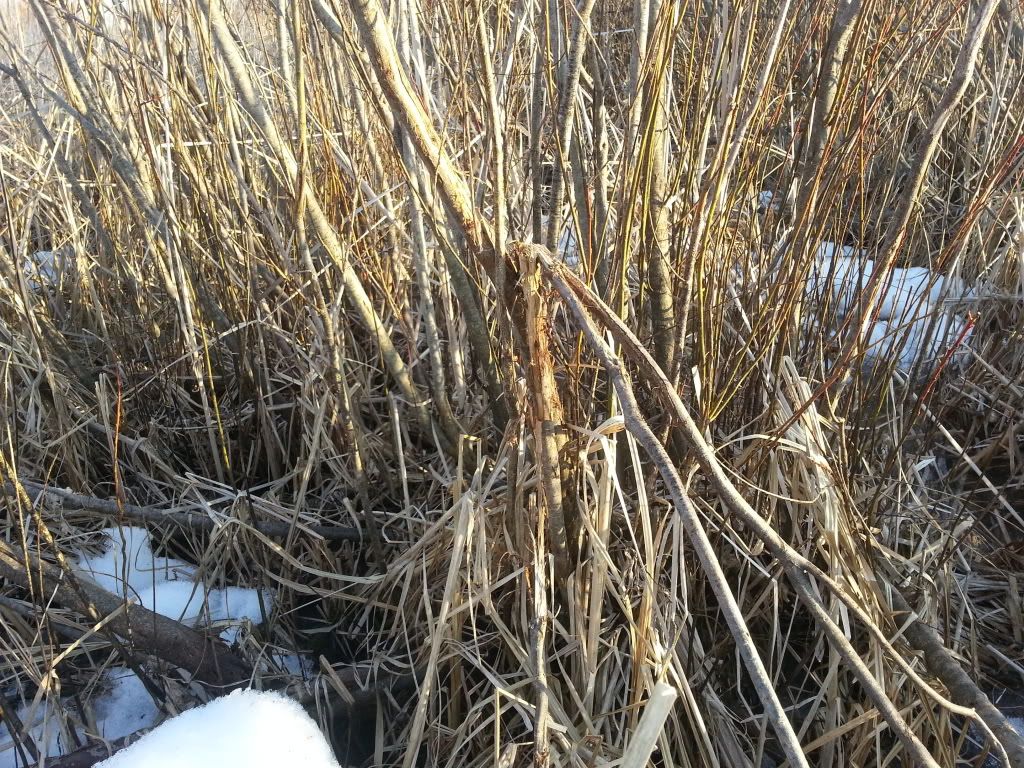 I would post an aeriel photo, but its pretty blurry when I look it up on google maps. I looked it up on bing maps and can see it in good detail but couldnt figure out how to save pictures off of bing maps. Everyones opinions are greatly apprecieated