Went for a walk today in the marsh, the rain over the past couple of weeks as well as the snow has really flooded everything. Made for tough walking, some areas I broke through with every step, other areas I didn't.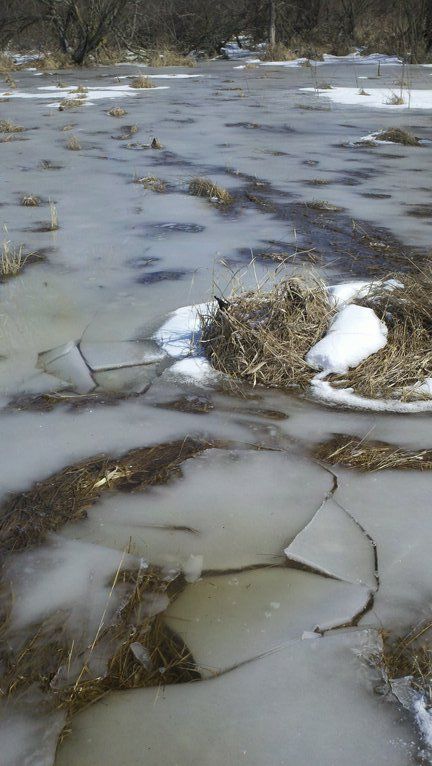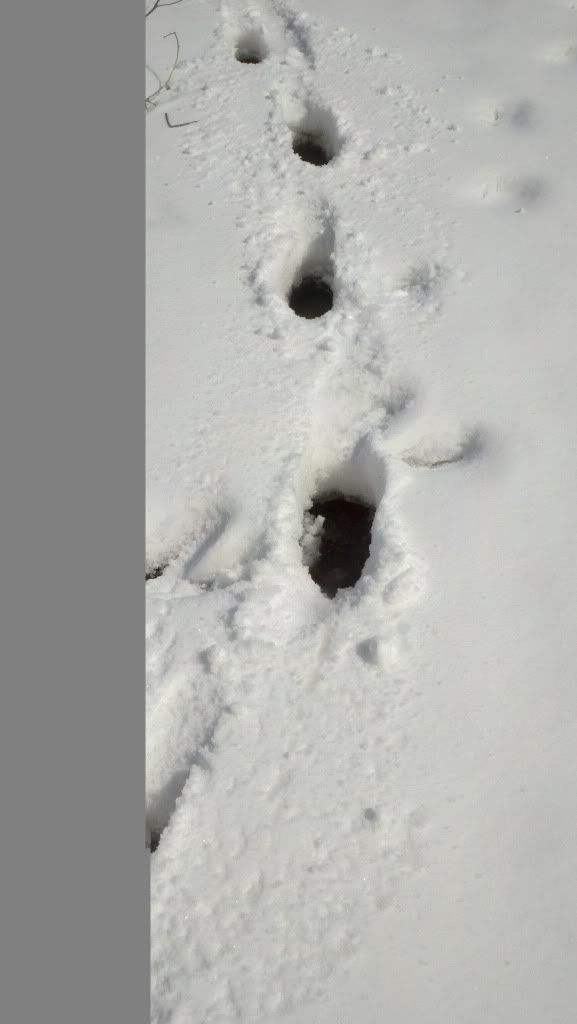 It would be great to tell you that I found great sign and setups but
..............apparently the deer hate walking on shifty, untrustworthy ice as much as I do. No fresh tracks in over a three mile loop I walked. Much of the usual bedding was under quite a bit of water. Seems the deer have temporarily vacated the area. I have been finding the deer have stayed in the marsh all winter, but the high water level has booted them out of this area for now.
This half picture shows a flooded transition line. A lot of the timber which always has bedding on it was flooded as well.
As I was making my way back to the truck I finally found a deer track that was somewhat fresh................it looked lonely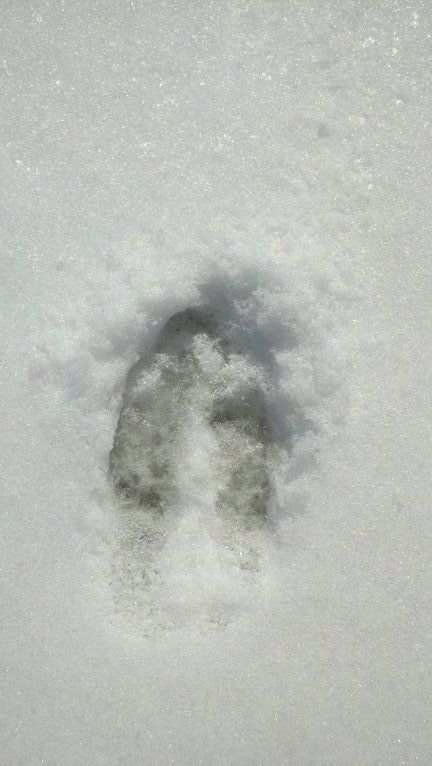 The geese are back.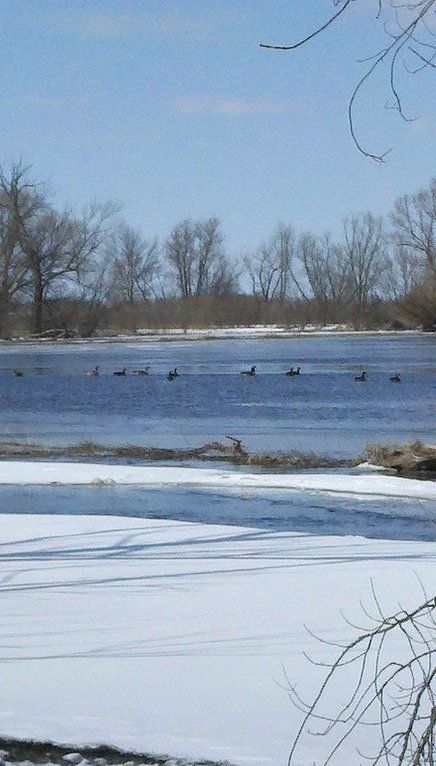 I'm glad I covered a lot of ground this winter.............as Dan said, the spring scouting window may be [glow=red]
small.
[/glow]