I didn't get out last weekend, so I was chomping at the bit to get out into the marsh. Had a great day for scouting, NW wind, sunny and in the high twenties. Lots of snow on the ground so I used snowshoes. I followed the transition line and cut quite a few tracks. As I got deeper into the marsh I found the tracks of three bucks traveling together
Pic of the largest track.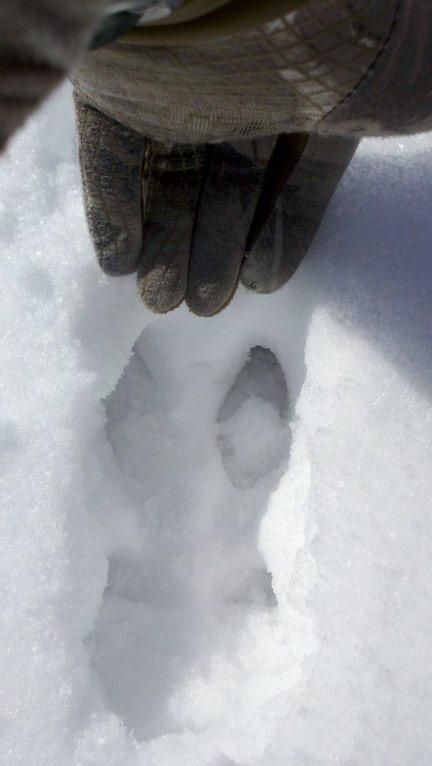 I followed the bucks for quite a distance, trying to find beds, when it was obvious they were heading very deep into the cattails with no cover in sight I broke off and checked out some likely looking brush piles.
This patch of brush and a few small trees is about 100 yards off of the big woods. Nothing recently had been bedding there, but I've got a gut feeling based on the setup and location that this is a buck bedding area.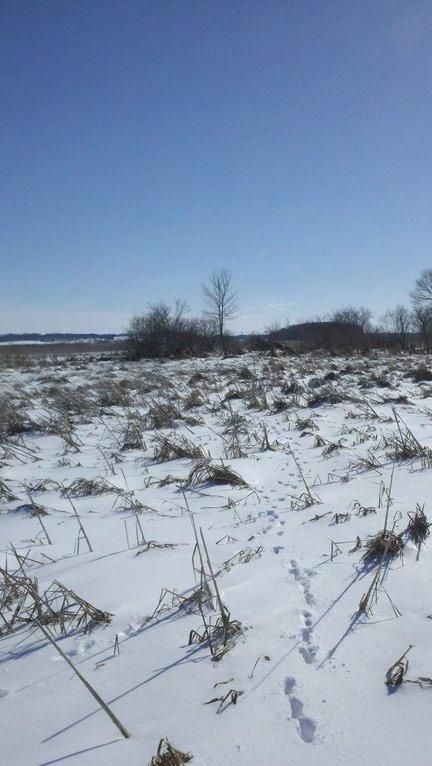 I found three spots which I believe to be buck beds (will have to confirm after snow melt) based on the slight depressions in the marsh grass.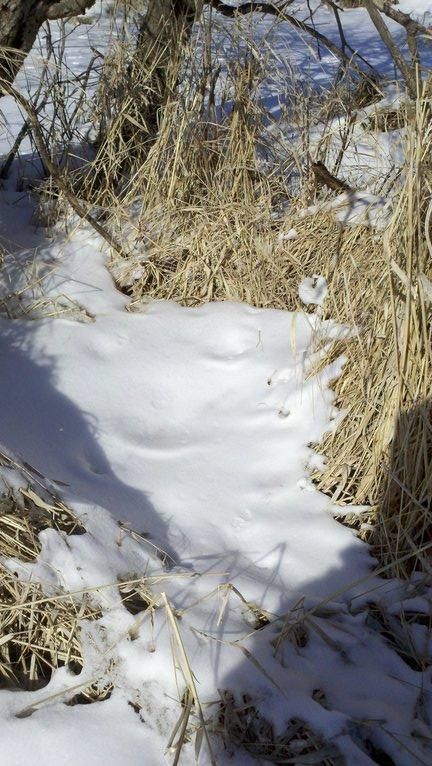 After taking the picture I did brush away snow looking for hair, none was found. I sat and stood in the bed and picked out a tree to hunt from.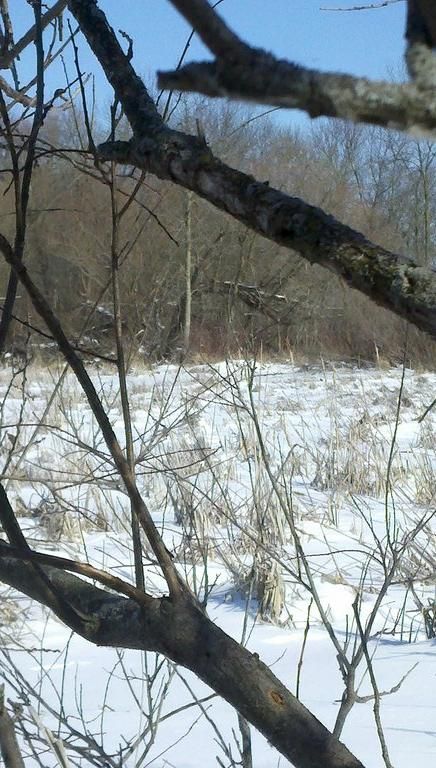 I walked to the tree and was happy to see it should work for a SW wind. I found an additional tree for a NW wind. I continued on and found a few other beds and what I believe should be a dynamite rut spot on the transition line.
You don't always get the complete picture while scouting in deep snow, but I do find it useful and I have found good areas to hunt....................and it beats sitting on the couch