There seems to be some confusion in posts lately about "wind based buck bedding" so I though we could dedicate a thread to that specifically and discuss it here...
Here are some specific examples where I see mature bucks bed in a spot only on certain winds.
1) Hill country. When bucks bed along ridges and off points they tend to like to have the wind blowing from the top over the valley while they bed overlooking the valley catching the thermal from below, and the wind from behind at the elevation where they both meet. I want to add, it don't take much of a hill to have this effect.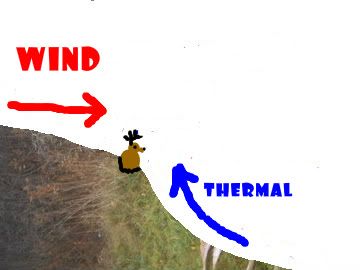 2) Open areas. When bucks bed along the edge of thick areas where they can see out of the thick, and smell or hear what comes from the thick stuff behind them
3) Access watching beds. When bucks bed in a specific position to watch or smell an access trail that is often used by hunters to access a certain hunting area.