I am on my 12th digital camera. I started with a Sony Mavica 1.5 Floppy Disc camera. It took decent photos for my needs back then. As my photography skills grew my expectations of my camera grew.
I stayed with Sony for a while. Most of them were high end point and shoot cameras that could fit in my fishing vest pocket. My friends that were professional photographers said I needed to step up to a DSLR.
Two years ago I bought the best Nikon DSLR on the market with four lens and all the bells and whistles to go with it. The case was heavy and cumbersome. I was terrified I would take it swimming on every outing I went on. I left it in its case many times because I thought it was too expensive to get fish slime all over it. It also took too long to get out when you had a flopping fish you are trying to take a decent photo of before it dies from lack of oxygen. This was returned to the big box seller within a month of purchase for a full refund.
I then went to a Canon top of the line point and shoot camera. It was the G12 model. It had a retractable lens cover that was handy so I wouldn't have to touch the lens cap with slimy fingers and it was much quicker so the trout wouldn't die.
Eight months after purchasing this camera I noticed scratch on the lens. They were on the same basic area. I did some research and discovered that Canon had a design flaw in their retractable lens cover. I contacted Canon and they denied the design flaw. I sent it to Canon and had it fixed for $45.00. It took good photos so I ate the cost to fix it. One year later the lens was scratched all over again. Once again I contacted Canon and they denied a design flaw. I placed the Canon G12 on the shelf and have not picked it up again.
Three digital cameras later I am still looking for a decent camera for taking trout/scenery photos. The new camera I will purchase will have a good macro. Maybe not have a lens cover. It might be water proof and it for sure will need a good automatic setting. I am not set on a name brand. Sony and Olympus come to mind as possible new cameras. I am "NOT" going to rely on reviews from magazines or the internet because they have steered me wrong three times.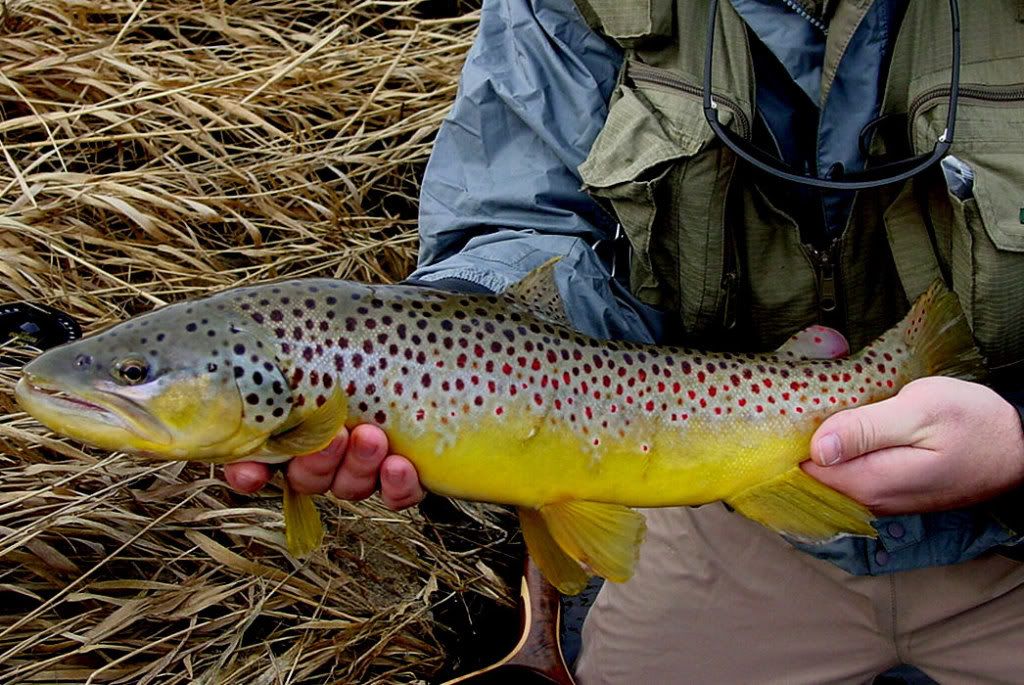 Took this photo with an Olympus water proof camera of a friend. It was the first trout photo on stream I actually tried to get it to turn out. That was 16 years ago. This photo ended up in Field & Stream.