After having an amazing scouting trip last weekend I got to make a return trip yesterday. Picked up where I left off. I left the knob where I found a buck bed and the ridgeline drops down a bit and creates a land bridge/pinch point. On top was a really good rub line. Where the land bridge came up to another high point on the ridge we found a buck bed.
What was interesting is this bed wasnt on a point. But with a west wind rolling over the high point and a cut to the North and a cut to the south coming up to it, it made like a super wind tunnel. You couldnt get anywhere near that bed without him knowing it. Great spot. Here are a couple rubs close by.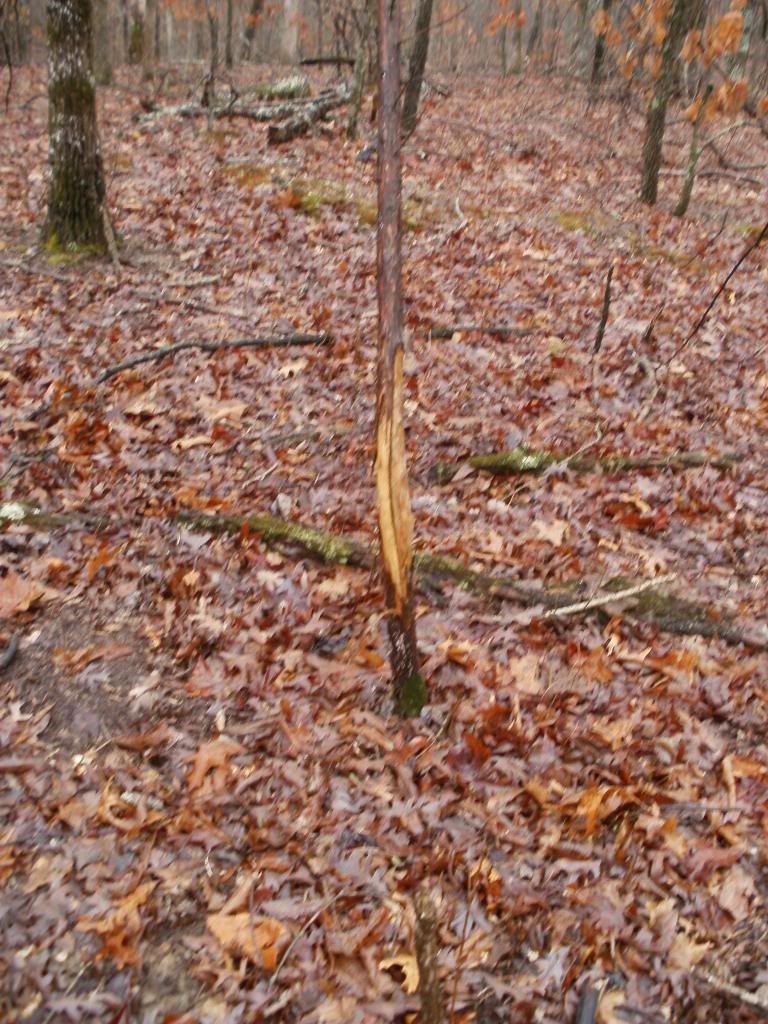 I have started keeping track of a lot of other beds we find but don't show consistent use. I think it will pay to know these areas but arent really of much interest for hunting. On top of the high point above the buck bed we found a doe bedding area. Several scrapes in the area and good cross trails. As we swung to the south side of the ridgeline to check out some subtle points there was bedding but nothing to amazing. I did however find one more good one. The first pic shows what a lot of our ridgelines have. Its hard to find beds because this moss covers large areas and bare spots are naturally on the ground.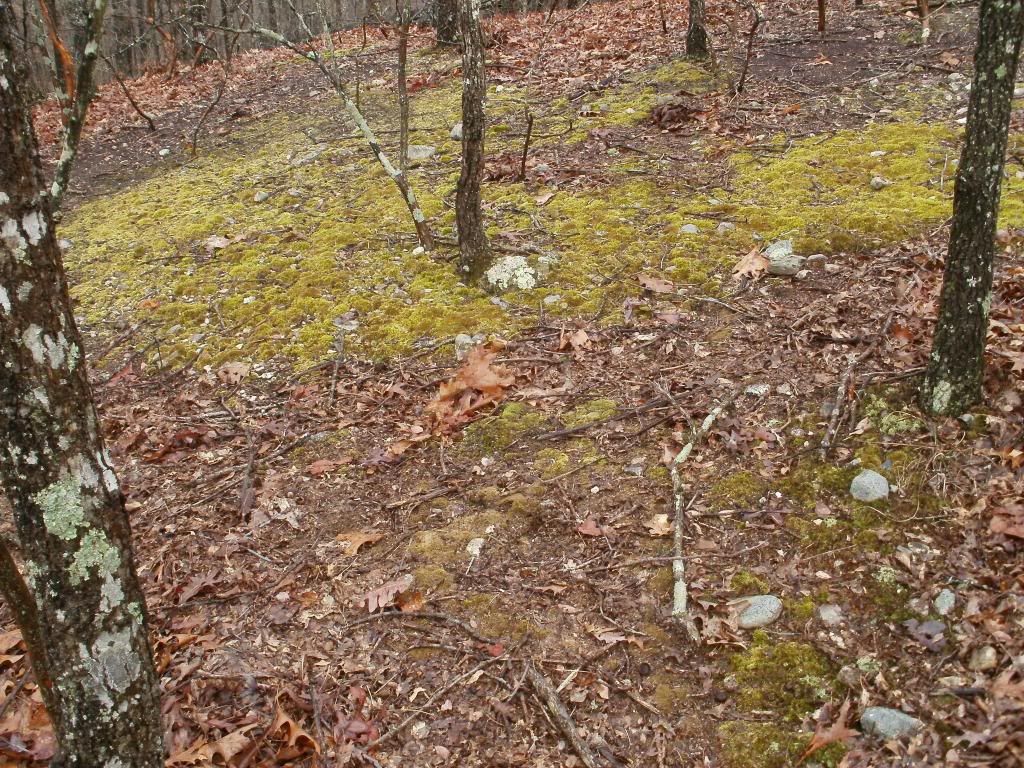 If you notice at the bottom of the pic the moss isnt as bright green. Thats what caught my eye. Found some hair proving my suspicion. Its a bed that gets decent use. The moss under the bed is yellowish from lack of sunlight. Hard to find but not as bad after we figured this out.
All in all another great scout. We are just shy of halfway back on the ridgeline. Not sure how much father I can make it before the weather makes where I cant go but have found some good spots already. Very anxious for bow season. Stil trying to figure out how to get a slob out this fall.