Well, it has been a while since I shared some hunting stuff and have been meaning to, just not much to report. But thought I would put this together so you all know I still hunt. The last five years my hunting has been less and less, and every year I say next year. Well this year I have hunted more in October than I have in about 5 or so years.
I ground hunt alot. I creep around the thickets looking for deer with my xbow. I have a small county park near me that I just have not been wearing out, I blame work, but there are so many inspiring people and stories on here I thought I would chronicle some. Now, I am not a big buck killer, more of a tag filler, but I enjoy looking for deer and shooting them. This little piece I hunt I have shot a doe/antlerless every year since 2017. Just that I didn't find the 2018 and 2019. So after getting skunked last year I said I am shooting the first thing that doesn't have spots to get something hanging.
This year I hunted our opener (10/1), first time in 14 years. And then made the next day as well because I saw three deer, two were bucks. I laid right down in a briar thicket in shooting distance of where I saw the two bucks on the opener in the rain.
This was my view, I was concealed.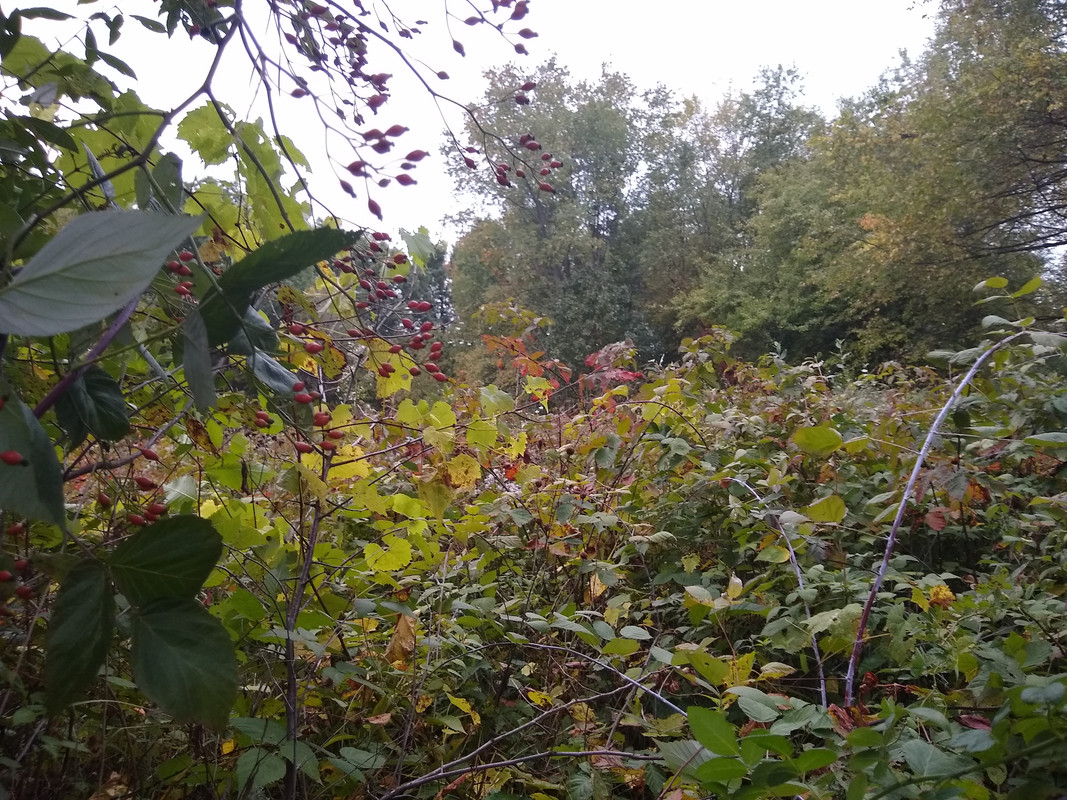 view from my left, I had to keep poking my head up to see if anything was there and watch this view to see if anything was coming.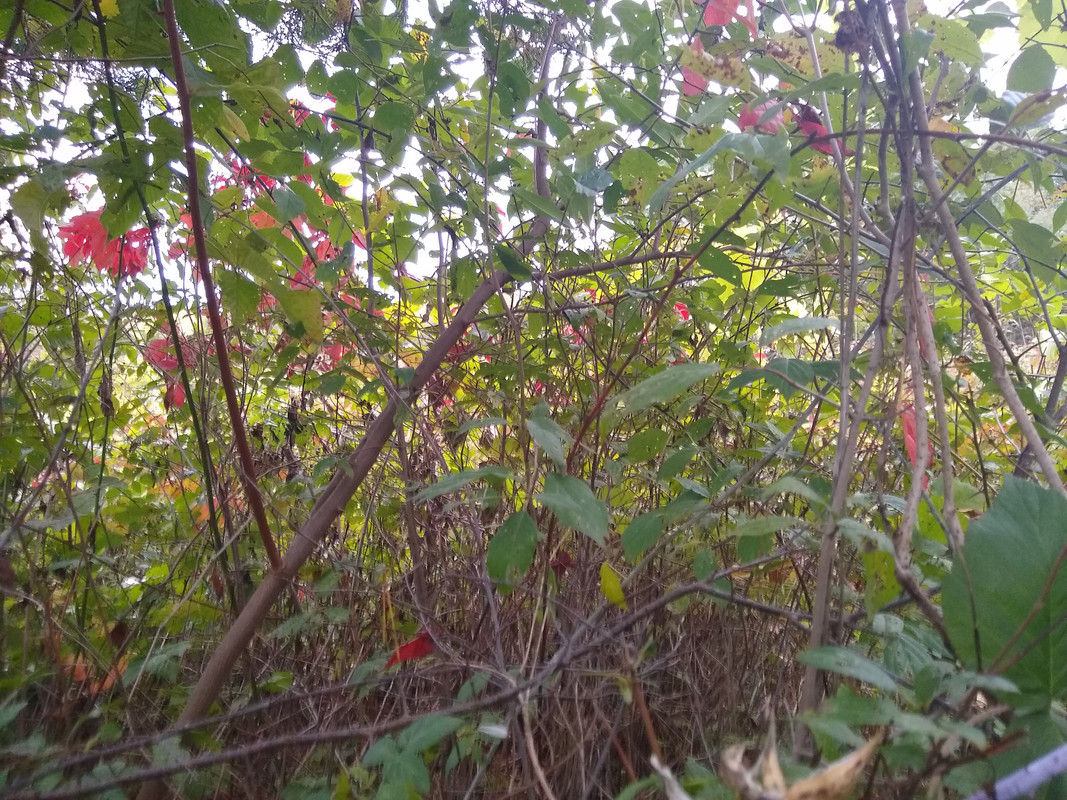 a pic coming back across the lake after sundown, thought it was cool pic so I took it.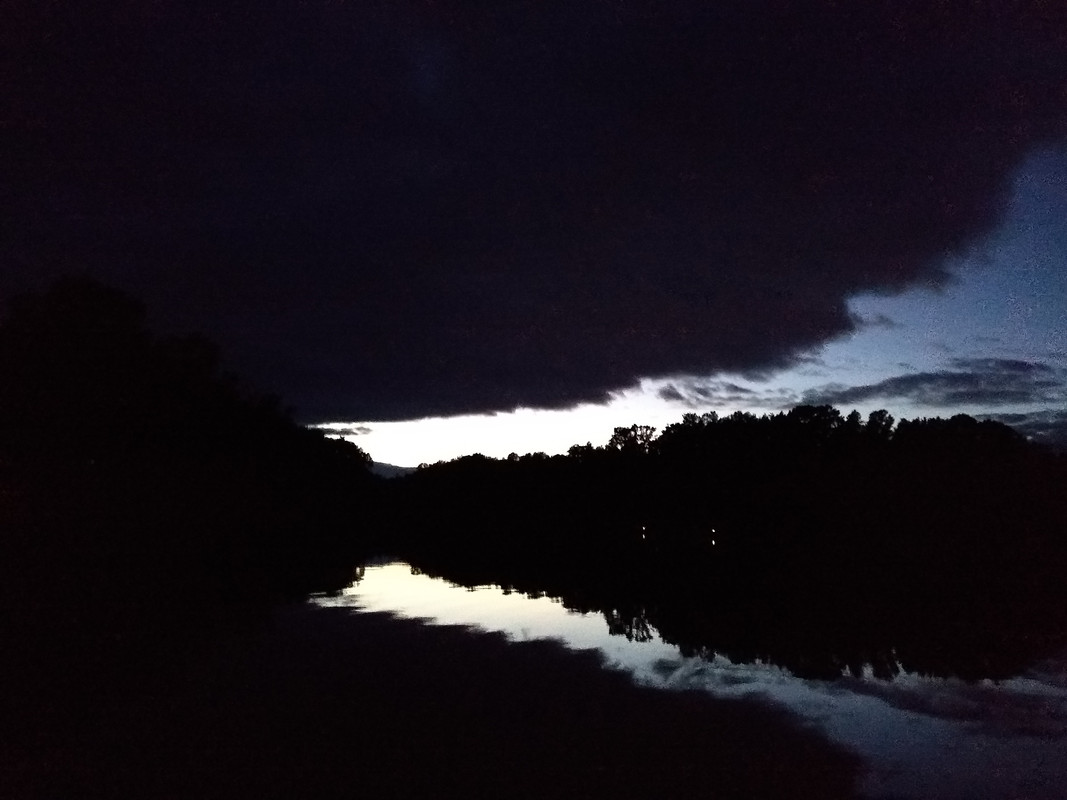 Nothing showed, stupid deer. Fine freeze your but off this winter, I was there to help.
The following week I went in on the 7th, had a NW wind I was on the SW corner of a little swamp and crept in and sat on the ground with a good open area right off the swamp that allowed a 20-30 yard shot. About 6:40pm something to my east, I spun around and got in a catchers position and a doe popped out at 10 yards, had the safety off and ready to squeeze, but needed to rise up a couple inches to get clear, she bolted then snorted. It was pretty cool to be in shooting distance again that close.
So didn't get back out until 10/11 Sunday morning. East wind so I went to park the vehicle on the west side instead of take the canoe. Wasn't 50-100 yards from the truck and decided to dive off the trail into the woods. Heard something and thought, that wasn't a squirrel, 10 or so minutes from the truck and 1 minute after sunrise and I got a deer in front of me. Poor thing, wrong place wrong time.
First blood of 2020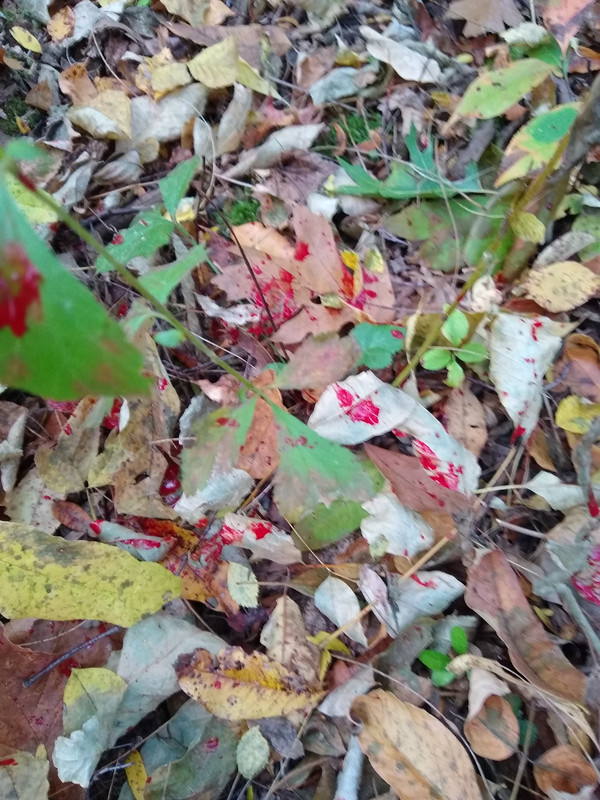 Heard it crash after a loop in a thicket, and went in slow and easy. Got close and jumped a deer. Thought, not good because she snorted, the one I shot shouldn't be jumping and snorting, so I back out and do a big loop on the trails seeing if it crossed. Couldn't find any thing crossing with blood, so went back in and 20 yards from where I stopped, there it laid. Got up to it and rolled it over - a little button. Can't undo that. I had a tag and it was legal and I was hunting.
Felt good to get a deer.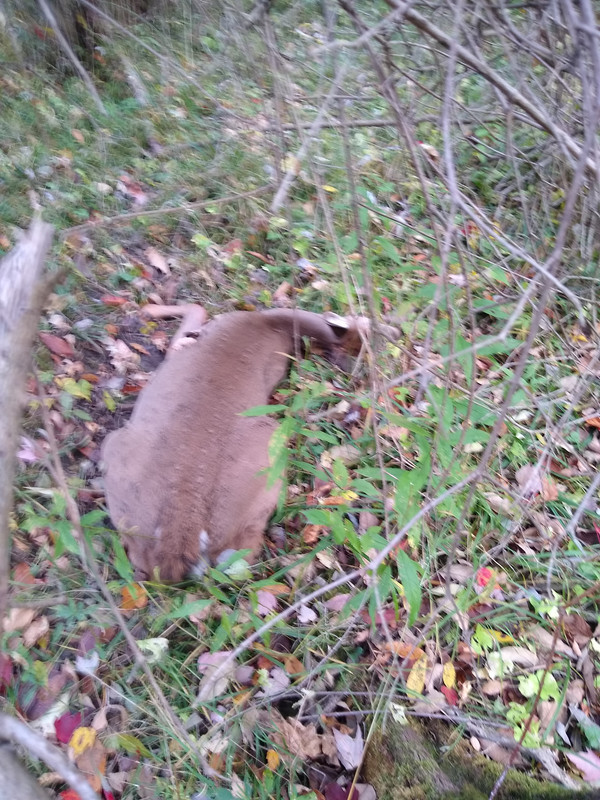 So, I go get the truck and pick it up and it was a warmer day and I had the time so started butchering.
Got to have a bloody hand pic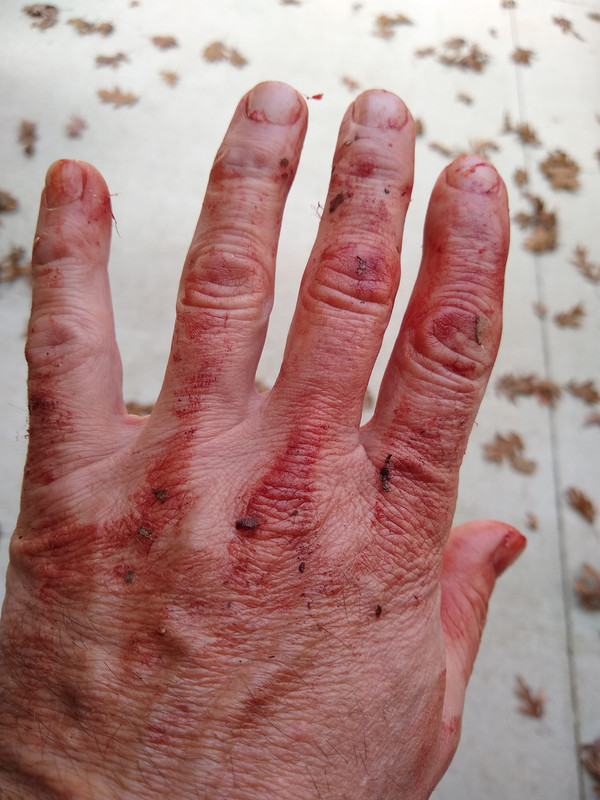 I love when people show there organized work benches and garages, mine - not so much
So this Friday the 16th I am feeling back in the game. I go get another doe tag and back at it. This time south wind and back in the canoe. I come up the east side to the NE corner of the swamp where I had the doe on the 7th. Nothing showed. I crept in and got behind a blow down and had a clear 25-30 yd shot into a grassy opening in the swamp. Did have a squirrel making some racket right at dark, then it fell out of the tree. Thunk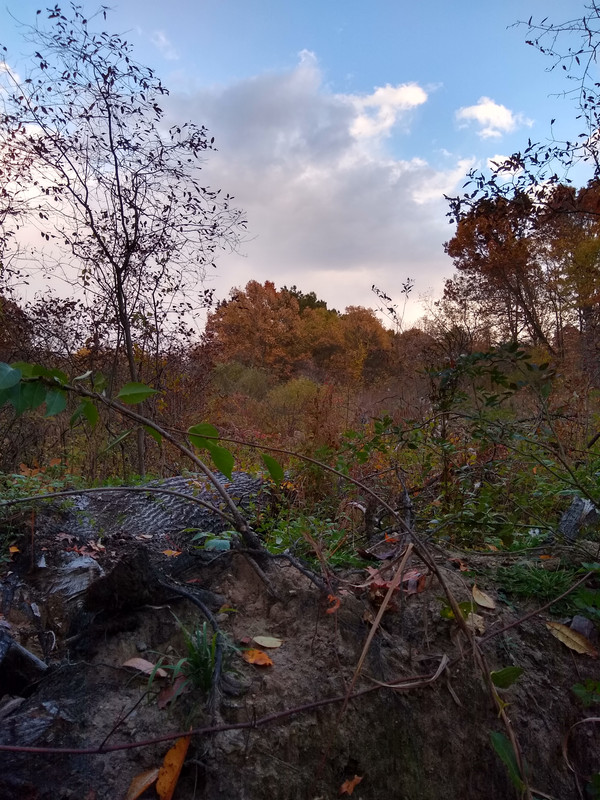 .
Oh, Saturday I went in to look for my bolt/broadhead that I couldn't find last Sunday. It was an annihilator, I think it was $60 for a three pack and I was already down the one, I wanted it back. It was funny because Tim texted me and said he was on the road and to call. I said give me an hour I am in the woods looking for something. I almost gave up and then there it was. Found it. One piece steel just needs a little touch up. That is why I bought them, reusable with a little sharpening.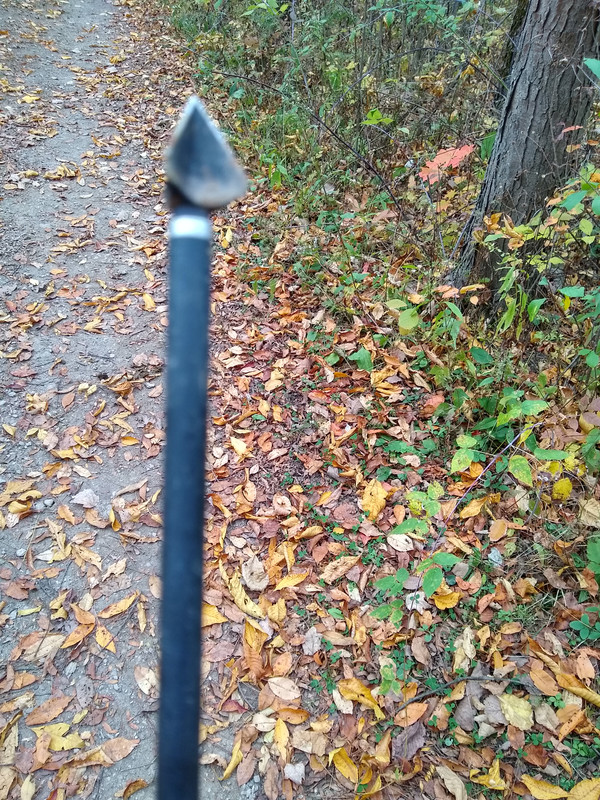 This is almost how far away from where I was parked, where I found it. I was down the hill a bit, but darn close to the truck where the little fella met his demise.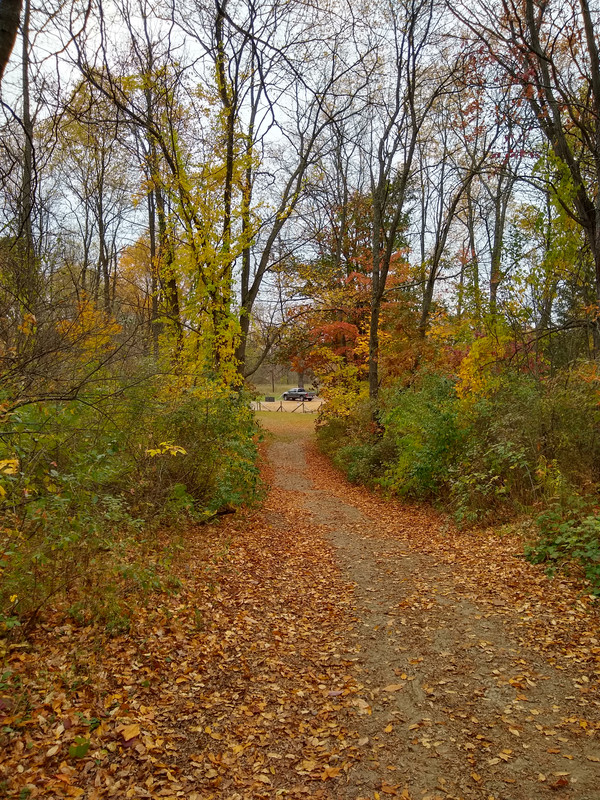 Went out again this morning, thinking Sundays were my thing. South wind, this time I drove to the parking lot and looped around and came in a thicket along a creek heading west. Couldn't believe I didn't see or bump anything but found a couple good ambush spots. I am feeling back in the game.
A little hemlock point in the thicket along the creek. I think out near the point will make a good all day sit in a couple weeks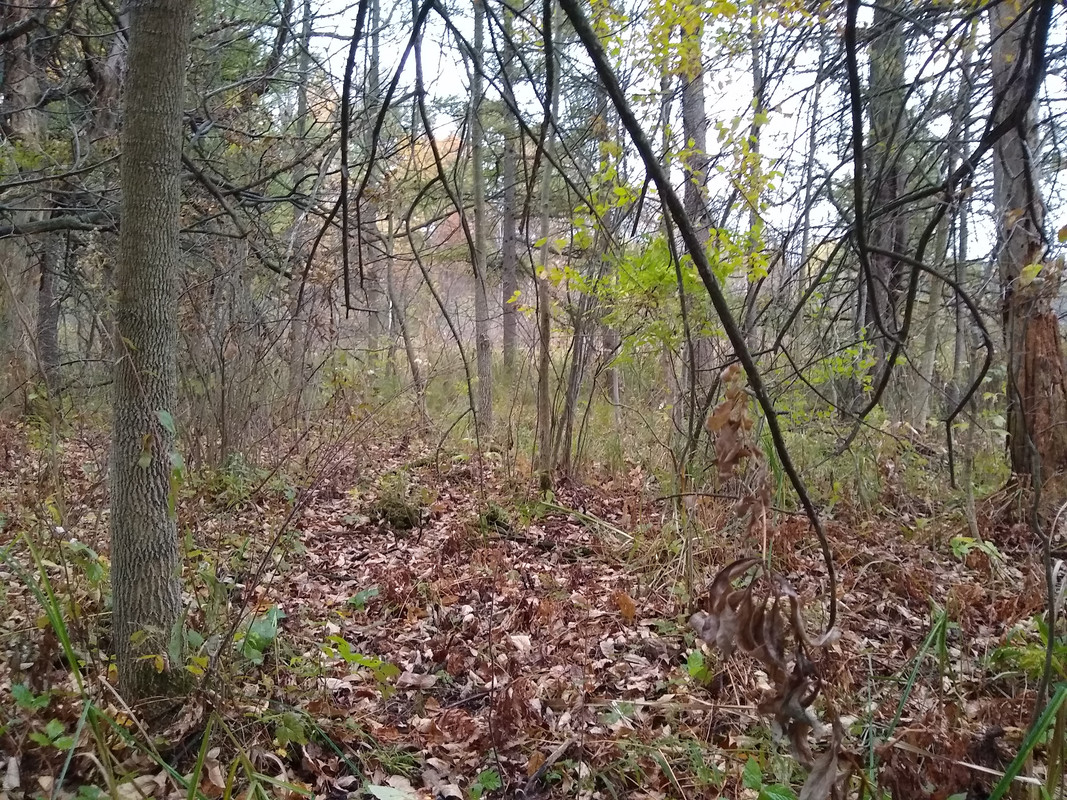 Oh, I have to show my new lucky hat. I picked it up on Thursday. How can it not be a new lucky hat. My new SMOKE hat.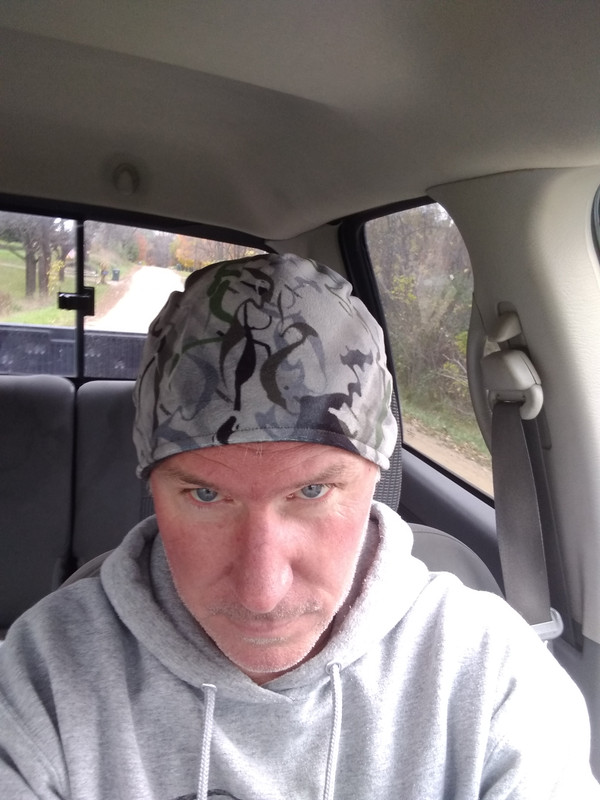 Okay, I took two selfies, which I rarely do, but wanted to get the sweatshirt in the pic