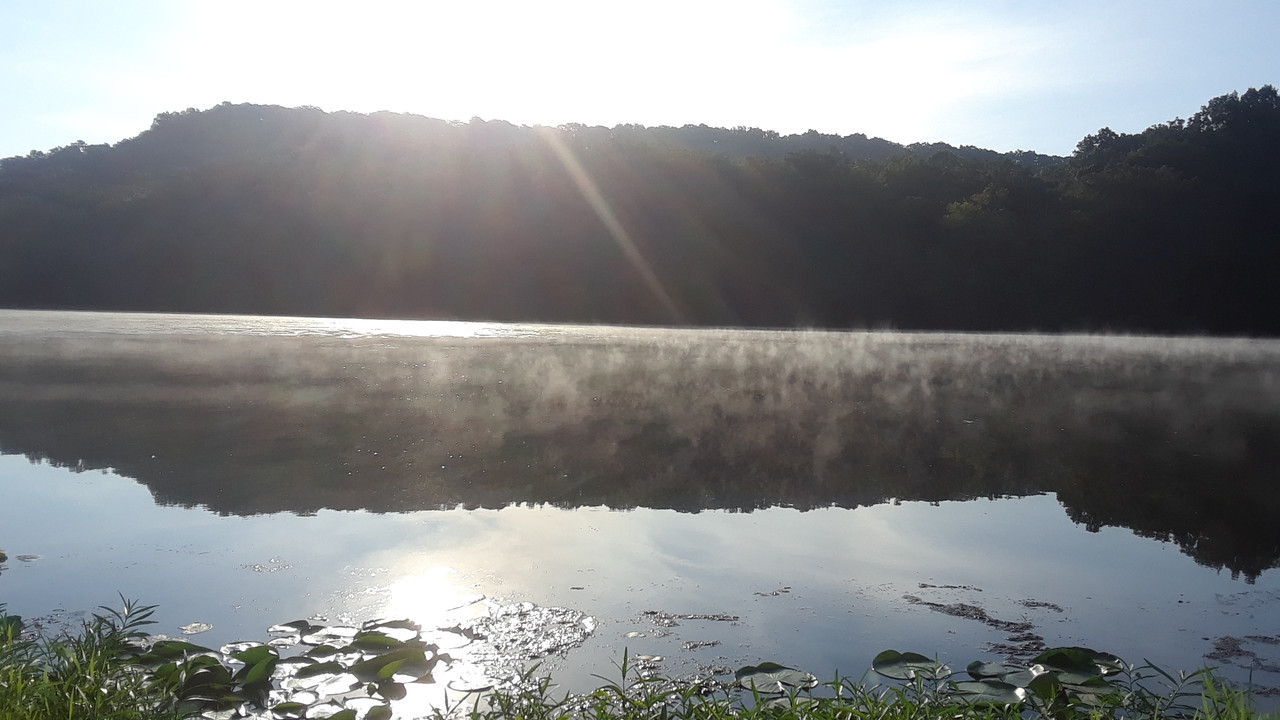 Maybe some fishermen can help here. I was camping this weekend, enjoying the lake and watching the steam the water. As the sun got higher and higher the steam got shorter and shorter and went away. As the air temperature started matching the water temperature the thermal rise became much less powerful, until the steam got shorter and shorter and disappeared altogether.
One thing I found very interesting about the steam. I noticed it rolling very freely over the open water, but where the weeds cover the surface of the water I did not really see steam coming up. Weeds were on the left in this view, but I'm not sure if the picture captured it well. This made me think that maybe that water was a different temperature, or possibly that the weeds were holding the warmth in and insulating the water, shutting down the thermal effect.
I guess another possibility is that the small changes in the water surface due to the weeds may have made the air roll differently over the weedy surface. Without the weeds the water was as smooth as glass, letting the steam roll beautifully. I guess it's possible that the weeds break up the surface and might just make the steam roll more uniformly, making it less visible to my eye. I'm not sure.
If any of you folks are up around sunrise on lakes and ponds, can you tell me if weedy surfaces create less steam on the water in the early mornings?
It made me think of the different factors that can affect water thermals. Like weeds, different colors of water, underground springs, and how they might affect air currents around water.