Lockdown wrote:

whitetailassasin wrote:

Dewey wrote:

Lockdown wrote:I have never had an issue with pin brightness, my vision is 20/20... No glasses or impairments that I know of.

I thought every one in my circle of friends had the low light blurry peep issue... I know for certain Dad does. Maybe I was being a little narrow minded assuming everyone had this problem.

So for those of you shooting a 1/4" peep, what is the first thing to go in low light? Your pins? I have a hard time imagining your peep not getting blurry...

My peep is black... maybe a brighter color would be beneficial. Kind of ironic I start a thread to help people and now I'm the one who is learning!!! Haha

That's what I love about the beast.

[ Post made via iPhone ]

Actually the first thing for me to go in low light especially early in the season with leaf cover is detail on the deer itself. My peep and bright pins are a non-issue and I have even practiced in the dark before on a brighter target with no issues. My fiber optics stay fairly bright even after dark for some time.

Agreed. The deer itself almost becomes a dark figure, even though you can make out head, rack, tail, neck, it's the smaller details, such as shoulder line, ribs that disappear for me. I think shooting a smaller peep is great for accuracy, and a peep in general, but in low light situations, if you shoot a peep, you need to compromise for enough light transfer. As I said earlier, many guys who are overly concerned with this shoot no peep. I also think those rheostat lights some sights make try to compensate for this, but to me it's so overpowering it drowns out the deer itself. I draw when it gets to be close to this time and when I know I can't see well enough to shoot a deer confidently at 20 yards I start to pack up.

[ Post made via iPhone ]

My peep gets blurry first then I lose the deer and my pins are almost always fine. Except for red... Yellow is way better and green is best for me.

WTA I agree about lighted pins... They're horribly overbearing.

It gets pretty darn dark before I can't shoot, but my issue is not being 100% confident my pin is centered in my peep. That's what the basis of the thread started out as... Shoot in super low light so you know your exact limits. We'll come to find I have a peep issue an didn't even know it lol.

Who has recommendations for colors? There's gotta be something better than black. Stash that makes sense about the glare... Thanks for bringing that up.

[ Post made via iPhone ]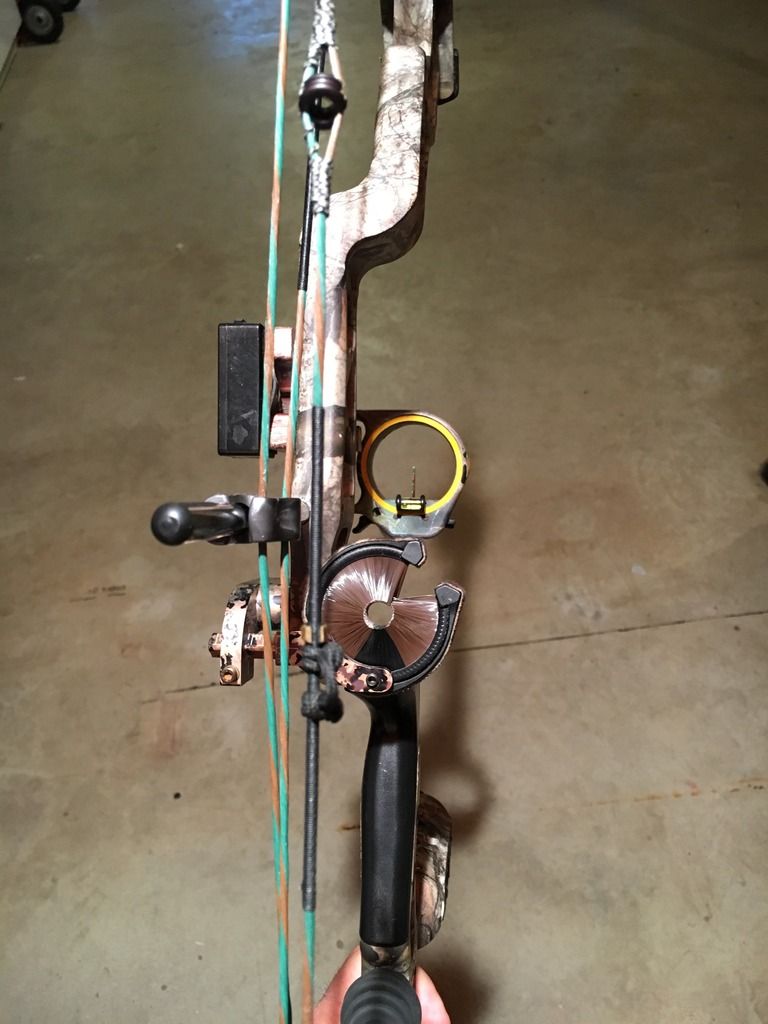 I never worry about centering my pins in my peep. My only concern is lining the peep up perfectly with the gold ring on my site. Works the same as a rear sight on a gun with iron sites. This way I get the most light available at all times.
One thing I do differently than most that may actually help me is I squint my non aiming eye slightly. My eyes are of equal dominance so I see two sets of pins when trying to focus on the target. This eliminates any type of blurred vision completely from my shot.
[ Post made via iPhone ]