Figured I would share this story. Very bizzare. Found this buck as a 3yr old in the urban zone in 2012. I had no buck tag so it was just trying to kill a doe. I was blown away how many bucks where hitting this apple tree in December. So I started scouting and running cameras. Found 3 bucks still using in August of 2013. 3 great bucks for Maine. I ran cams, pretty much had pinned this buck down to a certain bedding area. Found rubs coming in and out of the beds. Started hunting him in September...but just not getting any daylight pics of him at all. Lots of .5 after dark. And I got him on camera nearly 5 days out of 7. 100's of pics of him. Only 2 daylight pics during Sept and October.
One night, a guy out walking stopped by and said. "I see a %%$%$ big buck cross the road every morning around 5."
2014 Season
Hmmm...so got more permission, did some more scouting and found out more of his core area. But, I figured out his rack never came out of velvet and his horns were much much smaller.
Problem is...no place for a treestand and no place for ground blind. And $$ was tight so I opted not to purchase a tripod stand. Close encounters with this buck but I eventually left him as I had better bucks to chase in statewide.
2015 Season
Found his exact beds he was using when he was feeding at a certain lone apple tree. Tons and tons of pics of him there in 2014. Daylight and some really close to dark. So I knew he was bedded right there. 2015...nope. He moved. Never came to this apple tree after july. I mean, I put way way less pressure on the place. He just shifted. I thought I could kill him but in September 2015 he just kind of vanished. I moved onto different areas and came back end of October. Did get him on camera a few more times. And as far as I know he is still alive at 7yrs old.
Weird. I am guessing he tore his testicles? He NEVER comes out of velvet but drops his horns every year. Because in 2012 he was hard horned and his rack was normal. Sometime in 2013 after he was fully developed, he tore them. The picture from 2013 was taken near the end of October and he was still in velvet.
2013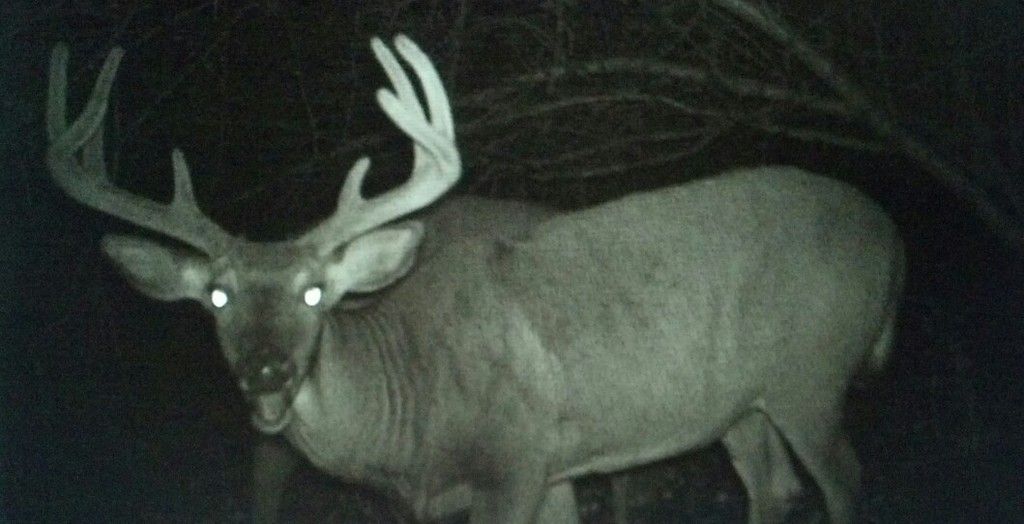 2014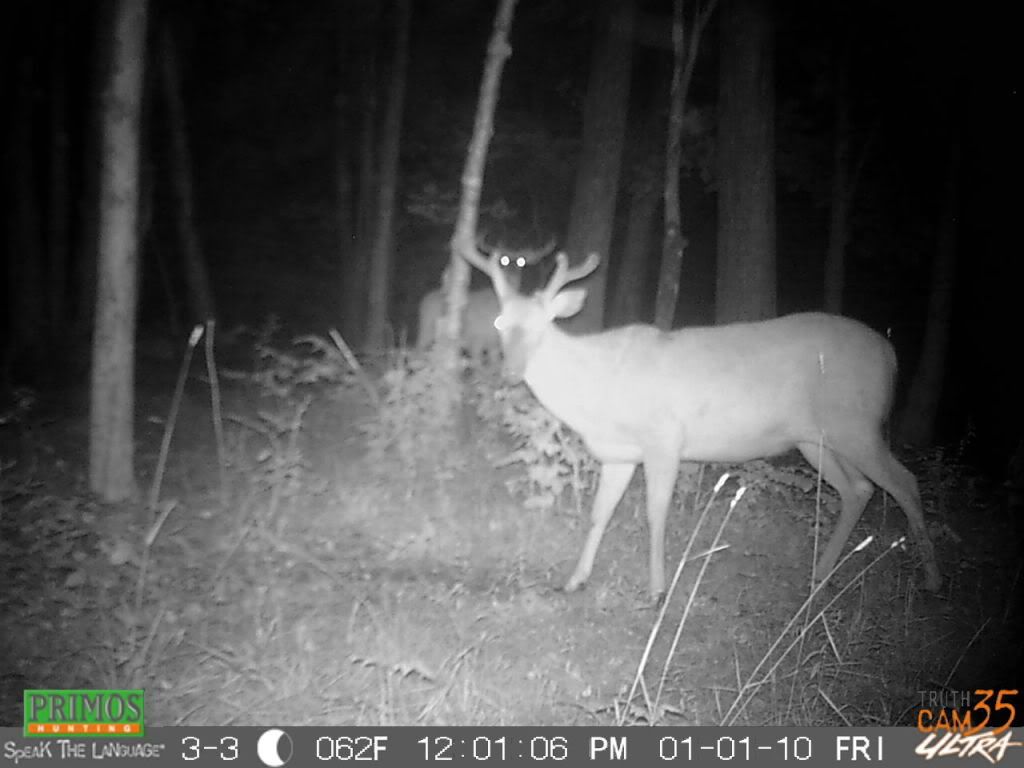 2015