This is Meghan's (my wife) post the the facebook recounting the track:
"Maize and I got our second recovery of the season with 3 non recoveries between. We were out on the third non recovery when I was contacted about taking another track- I ended up turning that one down because I felt there was a low chance of recovery. I am super thankful I passed that call up because shortly after I was contacted by a hunter who gut shot this buck at 8 am. They went in to track it at noon and jumped it, backed out and called us. I advised him it would be best to wait until tonight to try again. We started the track about 9 pm. There was good blood and they had the trail marked well to where the buck had been bedded when he was jumped. She extend the blood trail maybe 20 yrds more before we lost blood. She took me 75-100 yrds with no visible blood. The blood had been very steady before we lost it so I took her back to restart her. Again she took me in the same general direction without visible blood. I took her back and restarted her again and we could find no other blood- again she wanted to head the same way as before- still no blood but we were in heavy swamp with a lot of water. This was the third time she wanted to track in that direction so I decided to let her go blood or no blood. Sure enough about 150 yrds from the hunters POL (Point Of Loss) she found this 9 pointer dead !"
Pic's: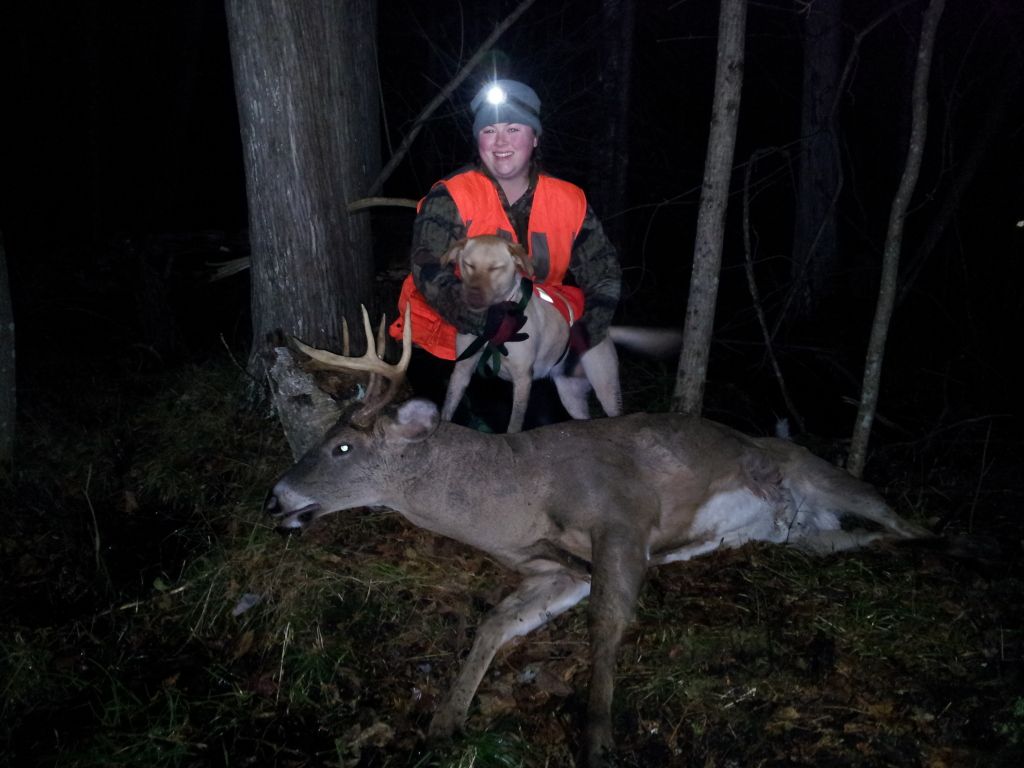 Here is Maize with the hunter and a fine nine pointer.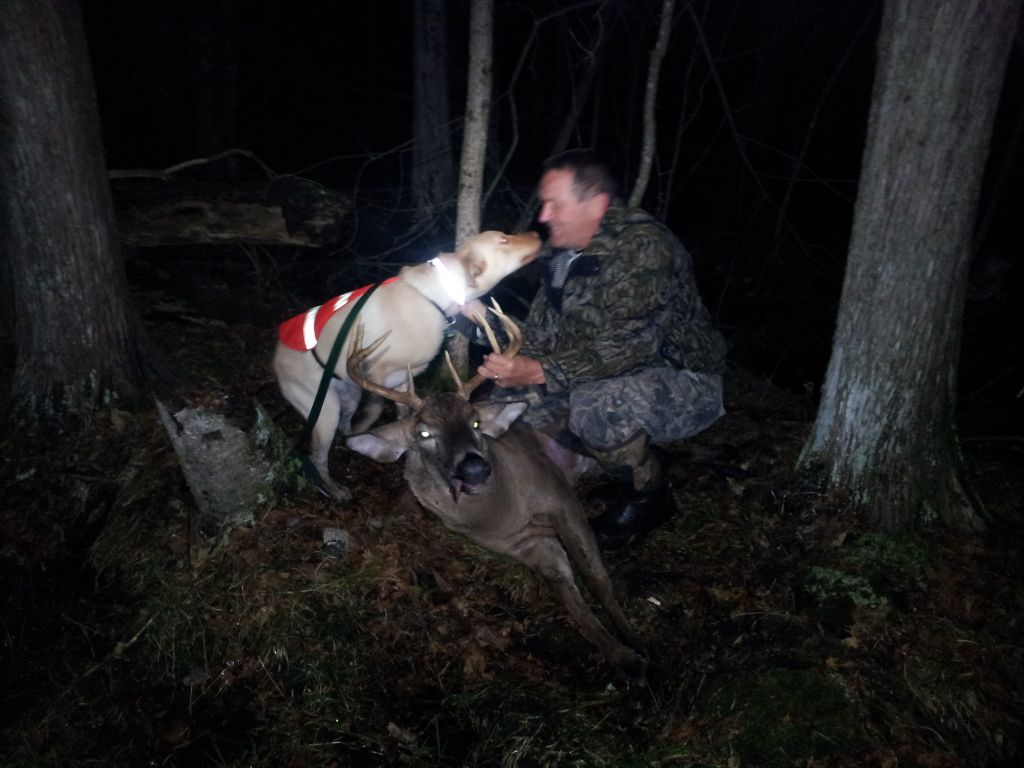 So far for the season we have went on 6 call's with two recovery's. Of the four that we did not recover we think only one is dead and we think it crossed to a property that we did not have permission to track on. On that deer the hunter went back and looked for quite a while after we left and didn't find the deer.