Right before I left for Indiana last week I bumped a buck out of a .5 acre woodlot with 2 other bucks and a doe at 1pm while switching stands midday. Well.... he came back, I just need him to move earlier! Ive also got another 9 that came back. With the way my seasons going im shooting the first mature buck I get a chance at but so far have yet to see one from stand in OH. Blew it on a 140 Non-typical in IN getting down at noon, did get some video of him tho. I was packing up and had my camera in the bag and had to set it back up in order to seal the deal but he walked dead away from me.
Before he broke his g4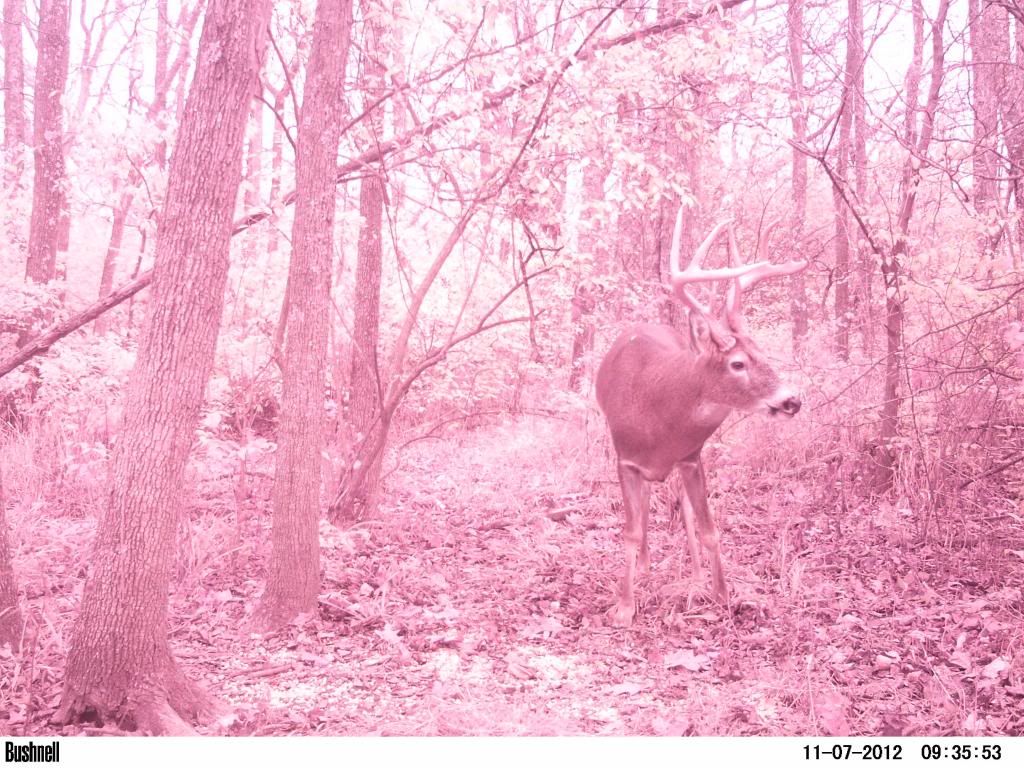 Heres the bumped buck, he broke his G4 off his left side. Guess he'll score cleaner now lol!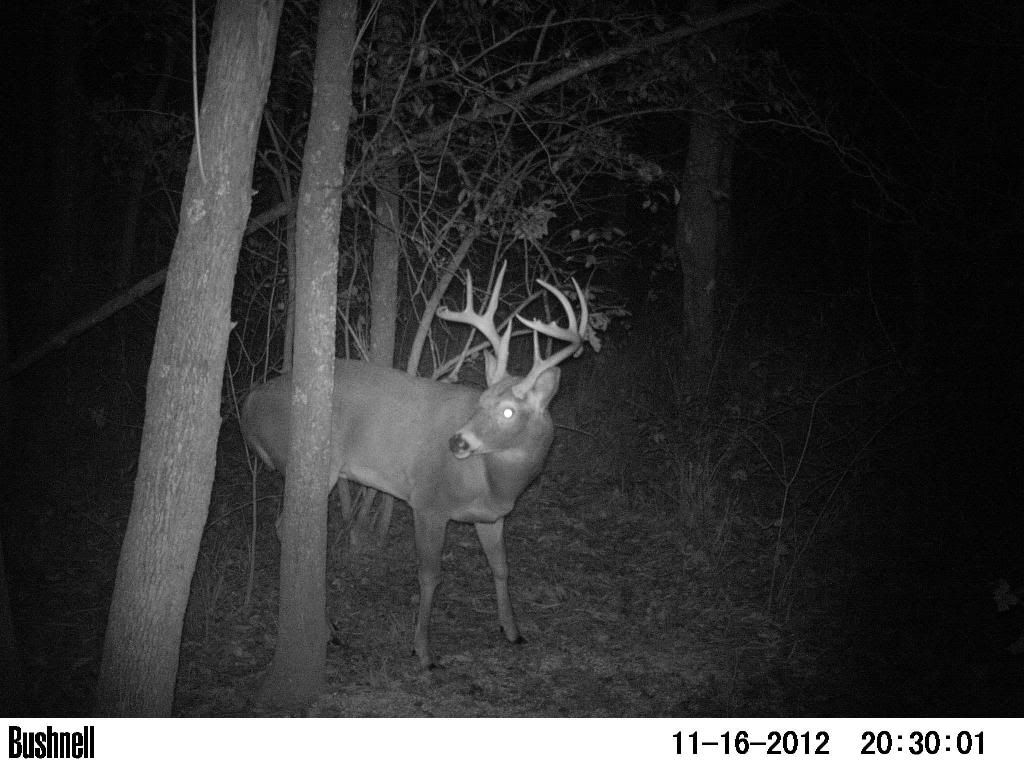 9pt from this summer and early rut