Thanks to everything I've learned on the beast this is the second nice buck I've taken in the past two seasons in Alabama. Best Part about is that I still have the rut to hopefully take a mature buck with a bow in January. This buck was killed December 15 on an evening sit.
My access was from the south and I was sitting on an edge looking some suspected doe bedding. I saw four or five does in the area early in the season and was hoping to catch a buck scent checking the area. This buck actually came in downwind of me from the swamp area. He was coming into several grunt calls and snuck in to about 40 yards when I got a clear shot. The 7mm mag did the trick and he piled up about 50 yards away. He's a nice buck for Alabama a tall 7pt with a broken brow on the left weighed about 175. Now onto the rut…..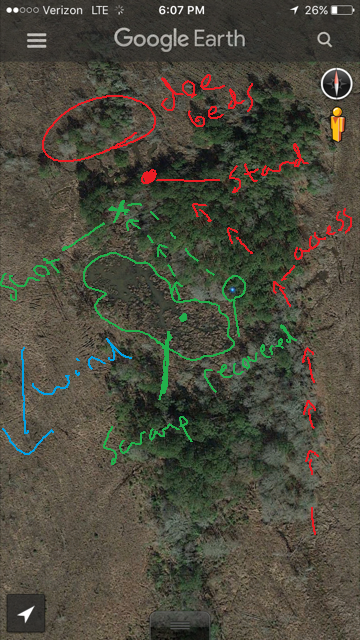 How it all went down.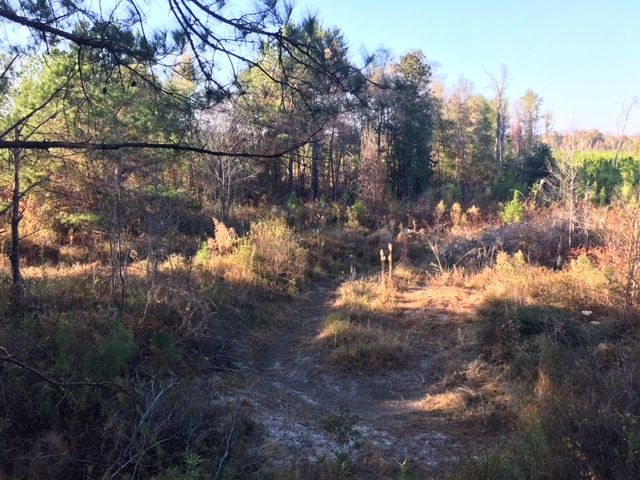 Looking north.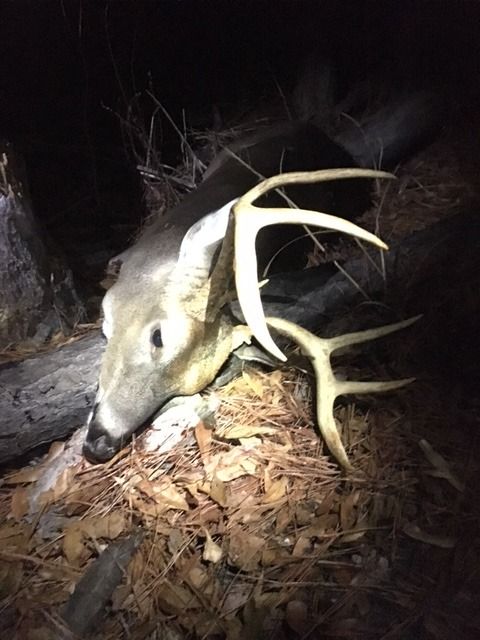 How he Laid.
Success!!!