Got my gun buck on 11/22/16 on an afternoon/evening hunt!!!
Yes John it's just a "dink", but this chronic Lyme suffering old dog couldn't be more proud of an animal!!!!!
This old dog can still hunt!!!
Too tired for details so you'll have to wait for the contest essay. Still have 2 doe tags in my pocket.
[thumbnail][
/thumbnail]
My drag crew. On left hunter_mike and on right Lil' Bro'!!!! I can't thank them enough. No way I could have done it myself!!! Friends, family and the great outdoors!!!
[thumbnail]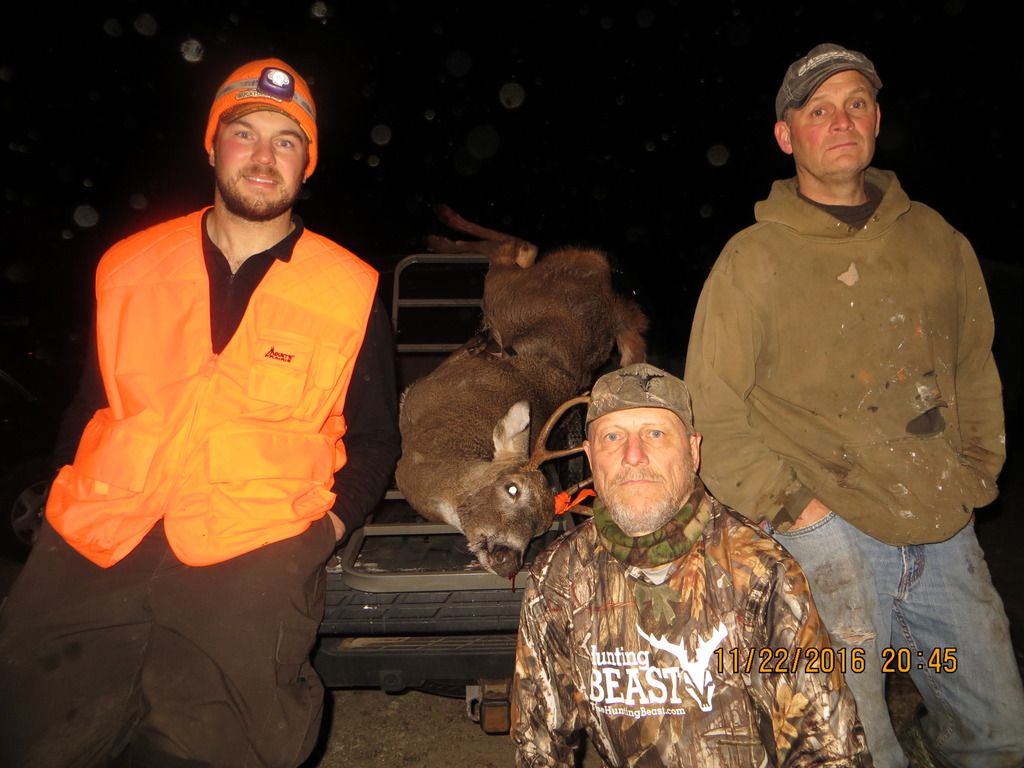 [/thumbnail]
Close up of unusually large bases for the size of the buck. 107 pounds dressed weight. Antlers look like a 1.5 YO except for the bases. They look like there from a 2.5YO!!! As big as a half dollar coin.
[thumbnail]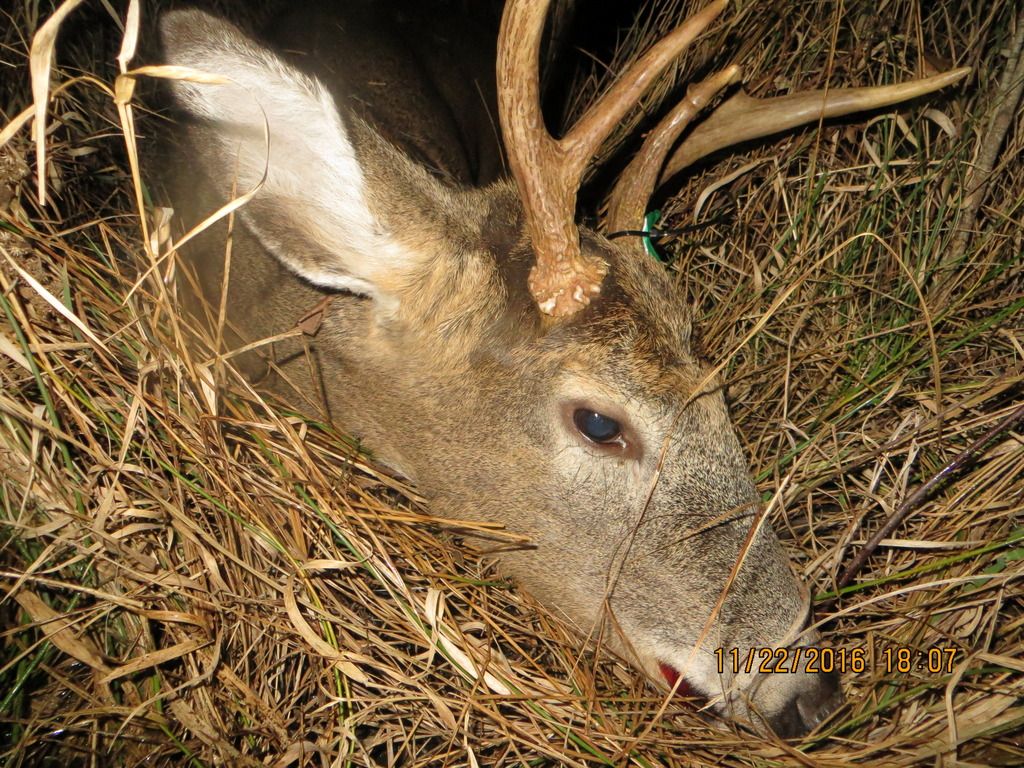 [/thumbnail]
Thanx
Chuck