Classic rut hunt, just off wind of a funnel. Does all around me all morning. 11am a doe comes by at 12 yards on a fast paced walk, mouth open, breathing hard. Few minutes later I hear the splish splosh, splish splash of a buck in tow, Came right in doing some trailing grunts, shot him at 12 yards. Besides the 1.5 mile haul, it all seemed too easy. The rut is nice after the hard knocks of beast style early season hunting.
There he lies, that is the exit, entrance was in top of other shoulder:
Decided to float him out through a cypress hollow rather than drag him the whole way:
Once I reached the end of the cypress I stashed him in the shade and headed back to the truck for the cart, a life saver: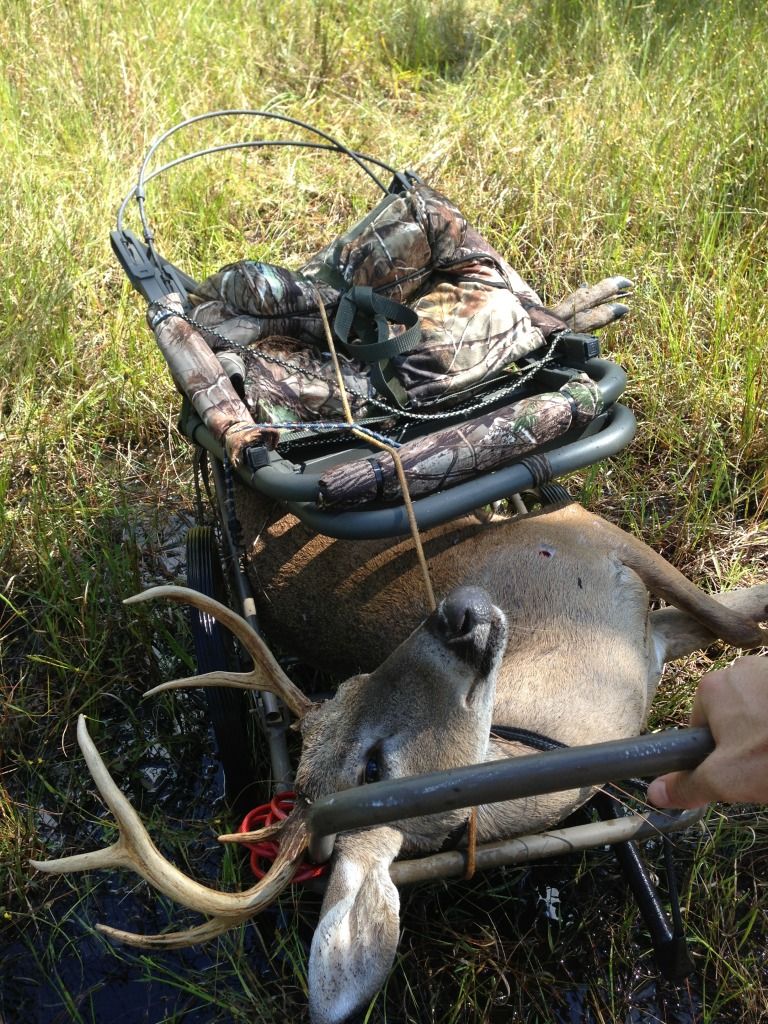 This is my first animal I have shot since switching from Powerbelts to Hornady SST, all I can say is WOW!
Entrance:
Exit: