I have got so many hunting coats its kinda unreal.
Both of these are essentially prototypes,
The first one is a fleece lined Enigma pattern asking
$150
plus shipping for this one.
This one I just got yesterday, so it is brand new. If I didn't have a few more on the way with slight modifications I would probably keep it. We are changing this one slightly and like I said I just have too many or I would keep it. This Enigma pattern is an open and very versatile pattern. I would put this up against predator or ASAT in a science debate on best pattern and win with facts. Dont know why these coats dont look as good in pics as they do in person. But when this one showed up, I immediately sent Chuck a text that said "topnotch". Anything comparable with US sewing is going to be way north of $200.
American sewing at its finest. This is a large, I am 5'08" ~170 lbs and it fits me great, also room to layer. Two outside zippered pockets over large open pockets. This material is wolfskin and is lined with fleece. I wore it to my neighbors last night, I call them coats, they are not parkas, but too heavy to call a jacket. With proper layering I would wear it ice fishing, but I am pretty tolerent of cold. Just trying to describe where it is on the warmth scale.
Here is a few pics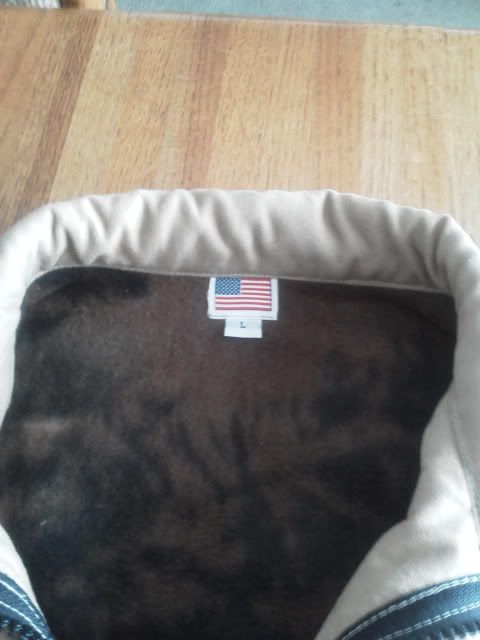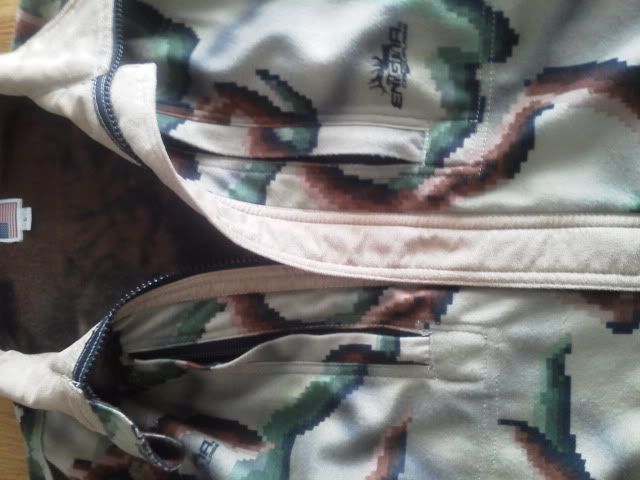 The next one is a prototype of True Timber XD3 with Snow camo accents. It is the one on my website and one I showed pics here in the fall of 2011. It has been tried on several times at shows and elsewhere, but never worn hunting or out otherwise, just been around a few years. There is nothing wrong with it, just time to go. This one was sewn in Michigan. I bought an imported fleece jacket from Bass Pro and essentially skinned it with Amerisuede. It is tight on me I call it a mens medium/womens large. It would be perfect for a female as well, the fleece jacket liner was a female brand (whatever that means). But If I put it on you wouldn't ask why I am wearing a womens coat.
No inside pockets, two zippered hand pockets only.
The first
$75
takes this one. With sewing and materials Ive got $150 into this one, it is priced to sell.