My wife and I usually find between 20-30 sheds a year, so I thought I'd start a thread documenting our many hours wandering the woods.
The shed season started off well when my wife and I matched up a big 9 point set. It only took us 15 minutes to break the ice for the year.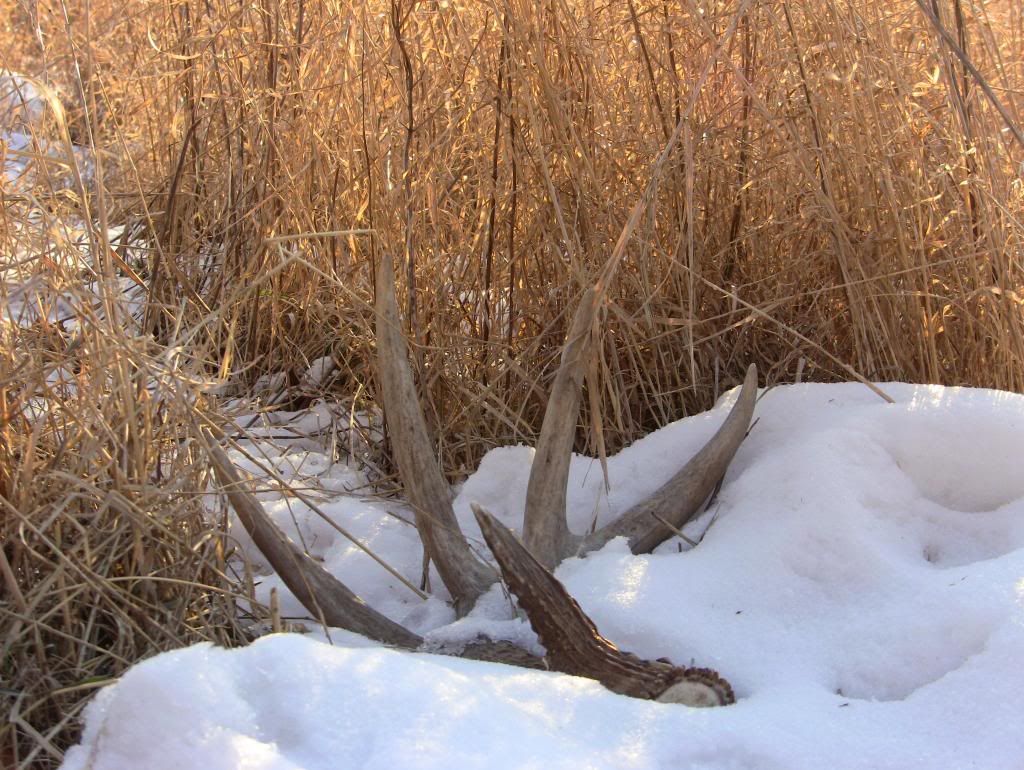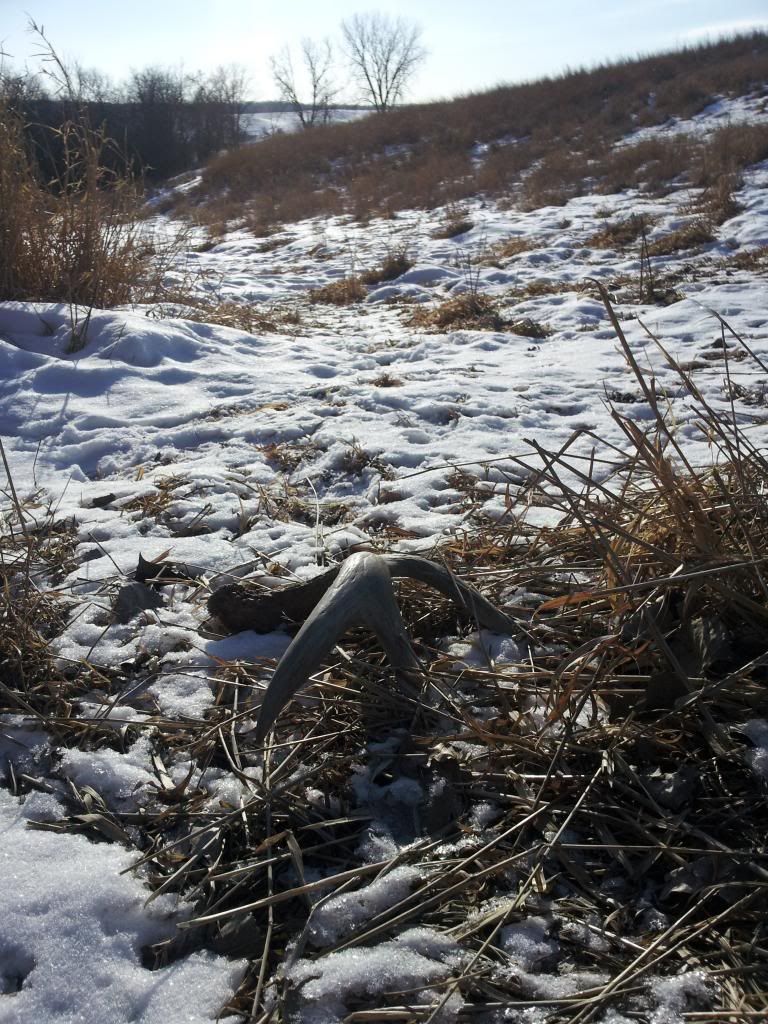 On January 19th we took a quick walk through an area where we always find a couple of good sides early. We had some luck on our side and spotted one at a fence crossing.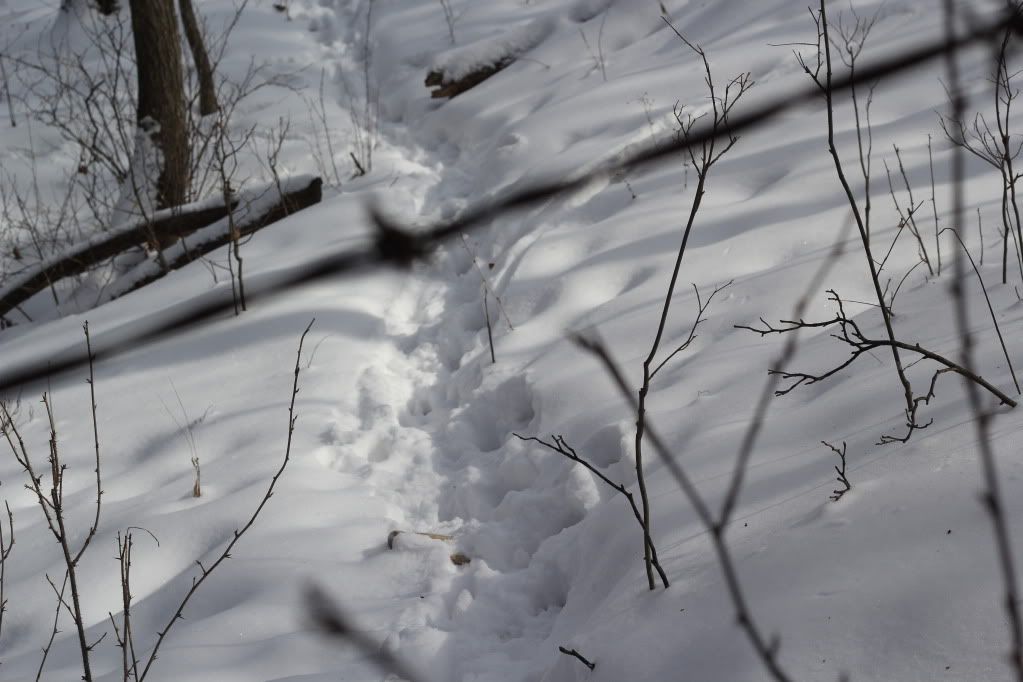 #4 came when I decided to head out solo following a good amount of snowfall. After looking all day through cedar thickets, I finally spotted a small 4 point side off of a 2 year old buck. Right after I found the shed, a blizzard started rolling in. I just about died on my drive back home. I had to stick my head out the window to make sure I was still on the road for most of the way home, but you definitely can't find any sheds on the couch.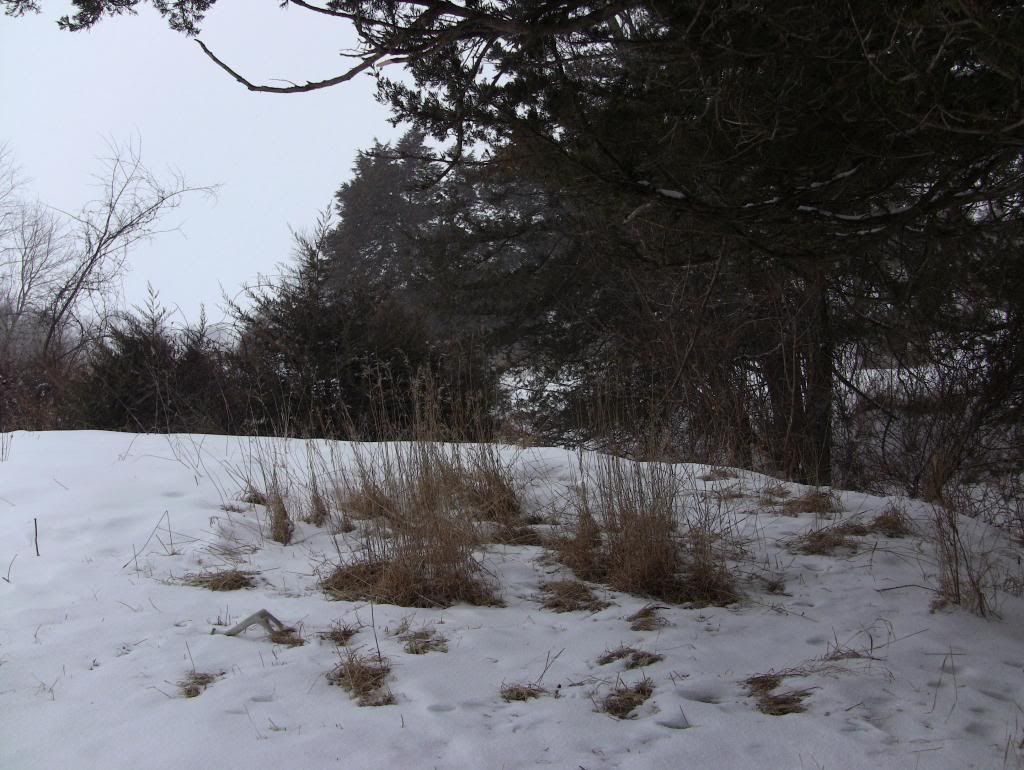 We have been getting a lot of snow, but it hasn't kept us out of the woods. We tried to get lucky last weekend, but ended up empty handed. There is at least a foot of snow in most spots, but if you get lucky you can still spot some sheds sticking out of the snow.
Today, we ended up with a couple of antlers. We headed out to check some fields where there was less snow because they were wind swept. While driving, we spotted some heavy deer sign in and around some fields just off the road. We decided to check it out and see where the deer were coming from. On the side of the road there was a small cemetery where the deer would stop and browse on the cedars. To our surprise there was a shed lying right by the gate to the cemetery, just 15 yards off the road. First road shed of the year!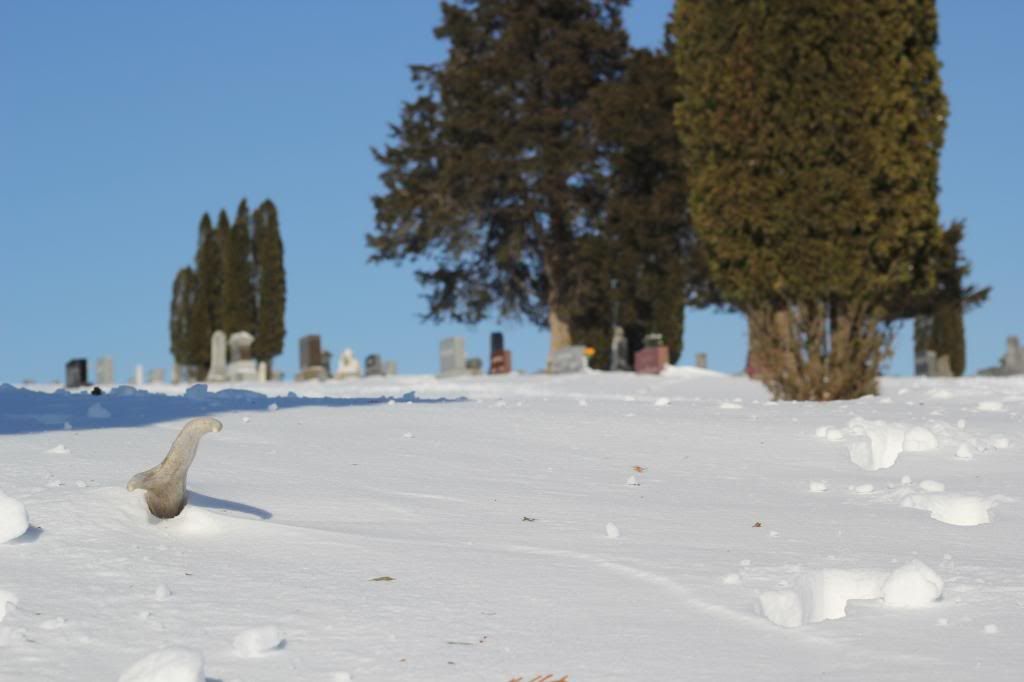 Then we finished off the day with this Michigan Monarch
lying under a cedar tree.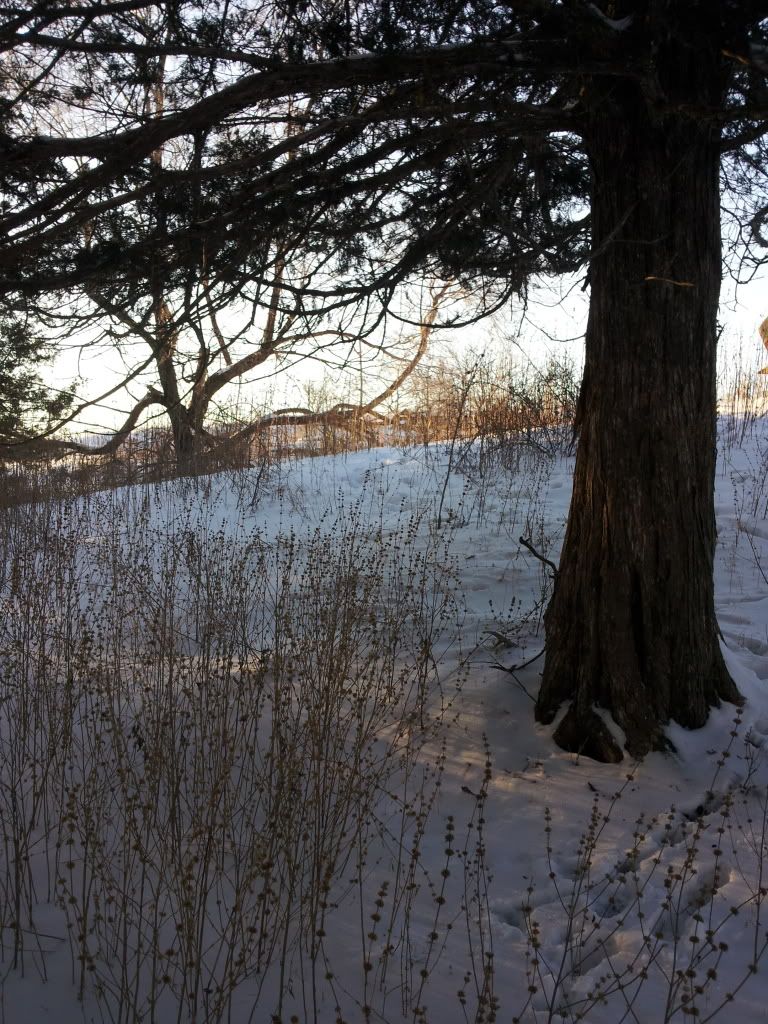 It looks like it will be slow going for quite awhile, but we are going to keep putting on the miles