I switched to exclusively using these back in 2007, and never looked back. I hate to mention names because it sounds like I am paid which I am not by any stretch of the imagination, but I figure its similar to when we talk lone wolf treestands, predator camo etc. These are some of my babies, these all come from a custom rod maker in Michigan, Gregg Austin. They are actually cheaper than a lot of mass produced rods, and these are all made to specs that you pick. Anyways, I just wanted to see what everyone else is using, I figure even if the fish areant biting you feel better with a work of art in your hands, kind of like my bow when the deer movement is slow
Most of these are panfish rods, but have taken care of the occasional walleye and bass. They are all ultra lights except the walleye rod, its a medium light which is plenty for even pike through the ice unless your targeting monsters. Some of these are fiberglass, all of the elite series are graphite and feel like a grenade going off when you get a bite. I tight line on some and added spring bobbers to a few, the ones that I use small spoons or larger jigs I generally tightline with.
The benefits so far that I have found is you pick exactly what you want, fast tip, fast action, full flex, etc, more line guides (and higher qaulity) so you have better control and better hooksets, and they don't freeze up as fast. They seem to fit your hand better, and the are personalized. Anyways, hopefully I didn't sound like a salesman because I am just reviewing a product that I personally use.
a pair of elite series w/reel seats, one with a spring bobber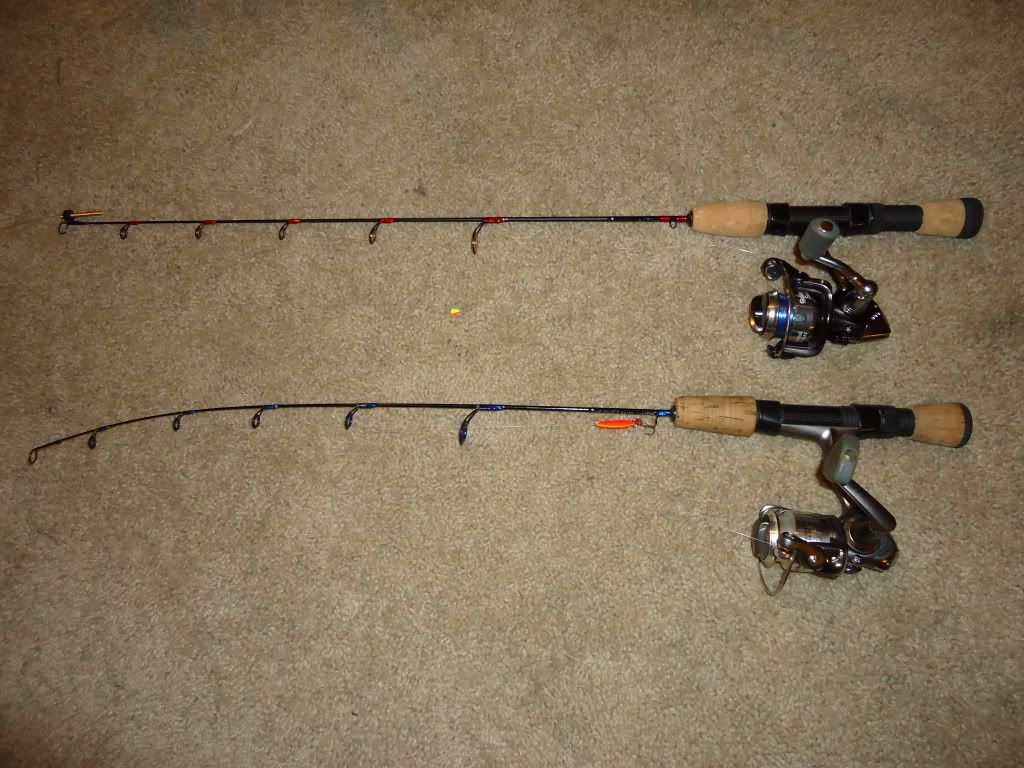 reel seats on the elites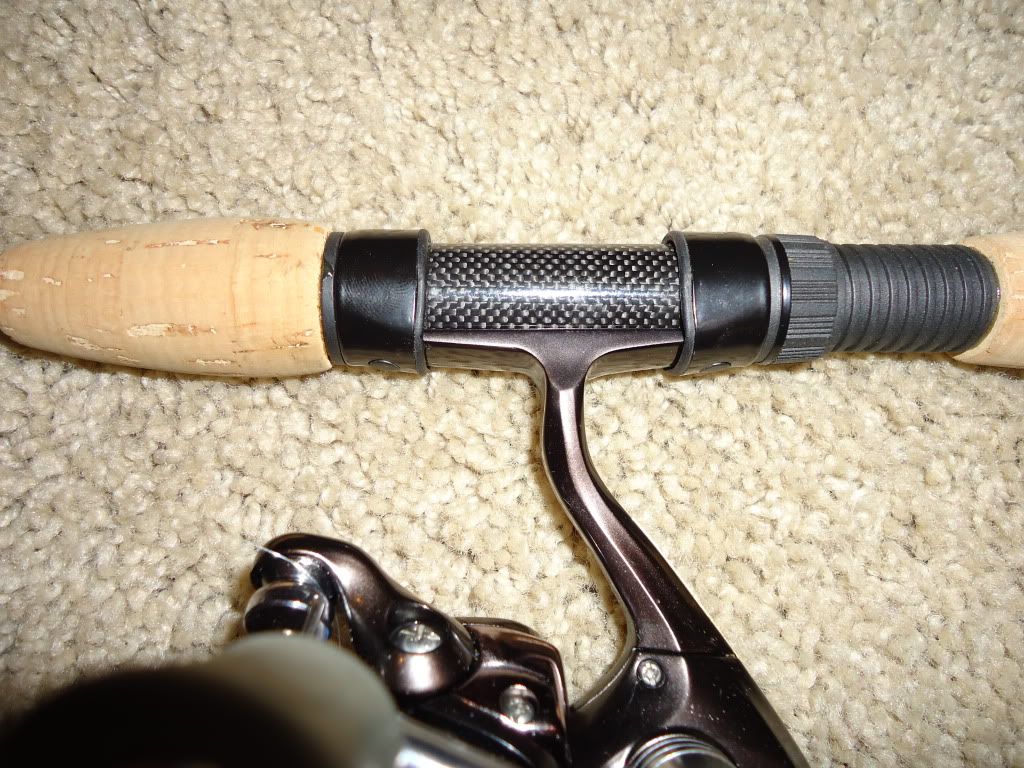 Spring bobber set up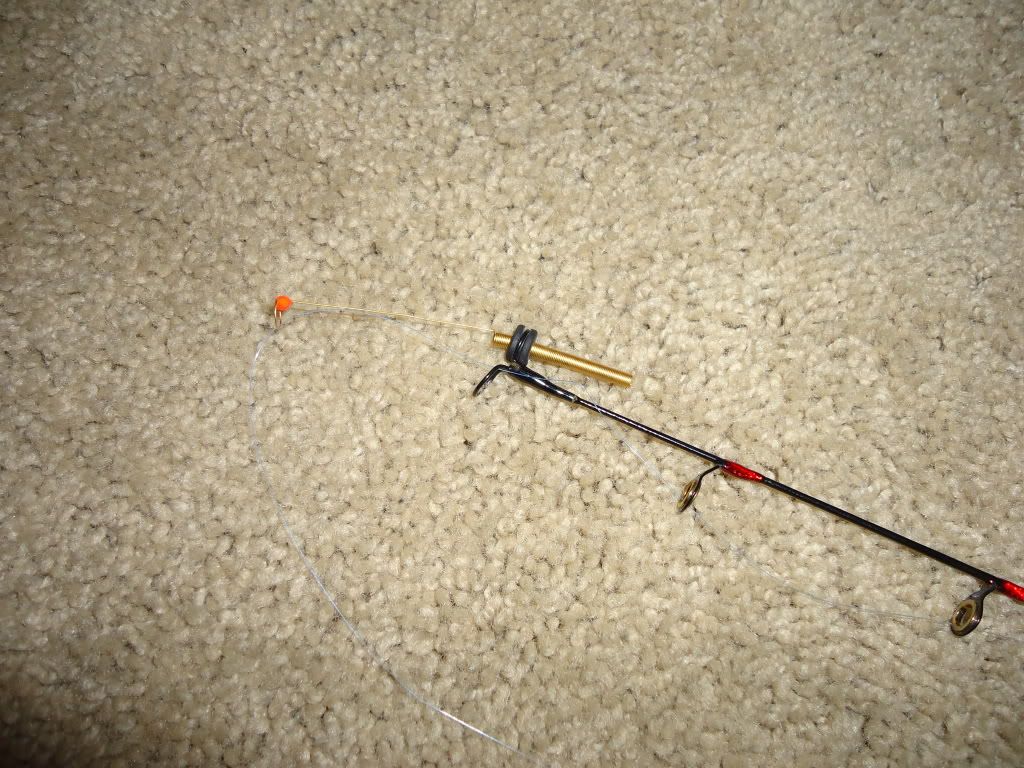 walleye rod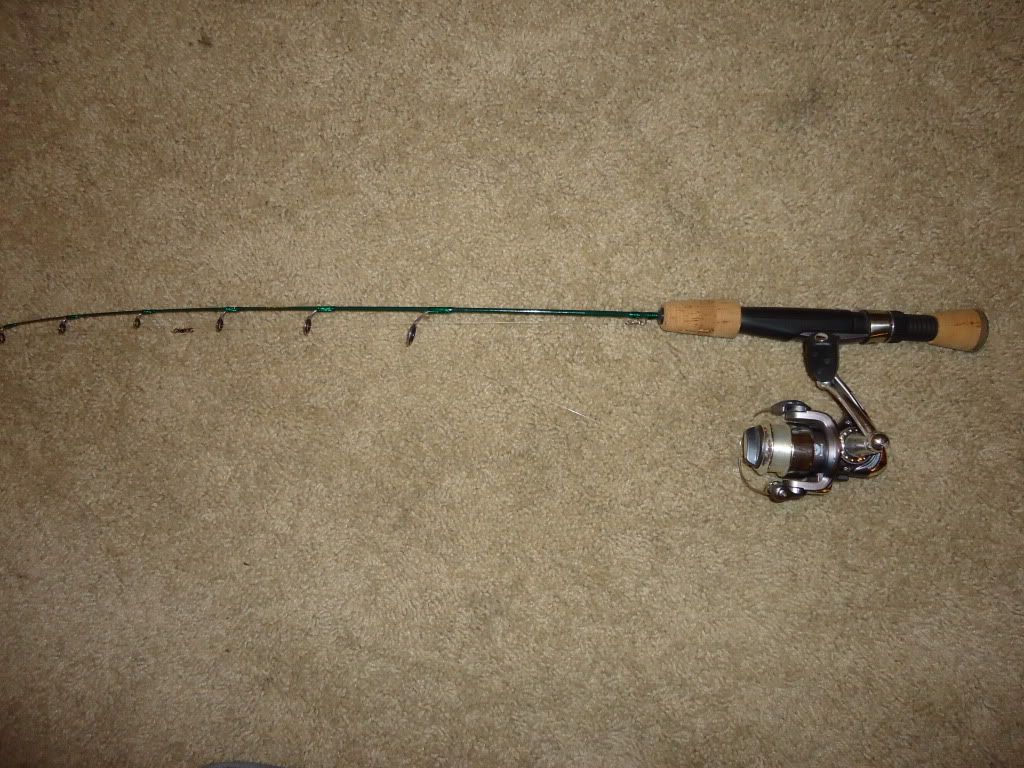 A pair of elite series with graphite, the most sensitive flexible rod I have ever seen or used, (I am responsible for the stain on the cork)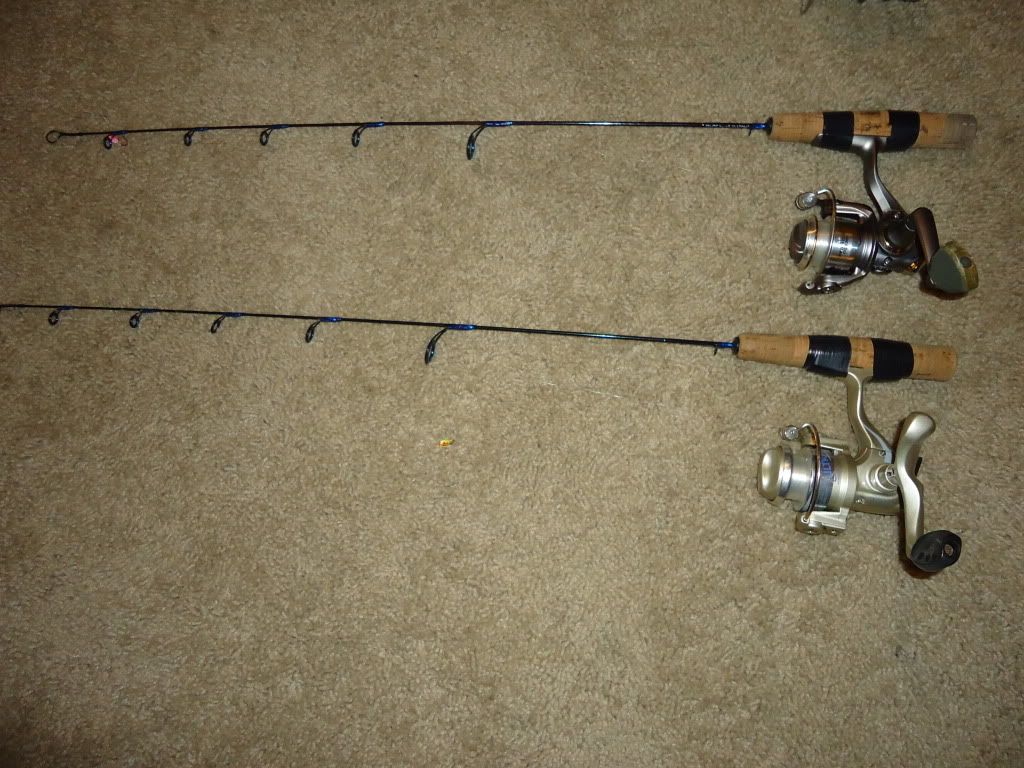 same rod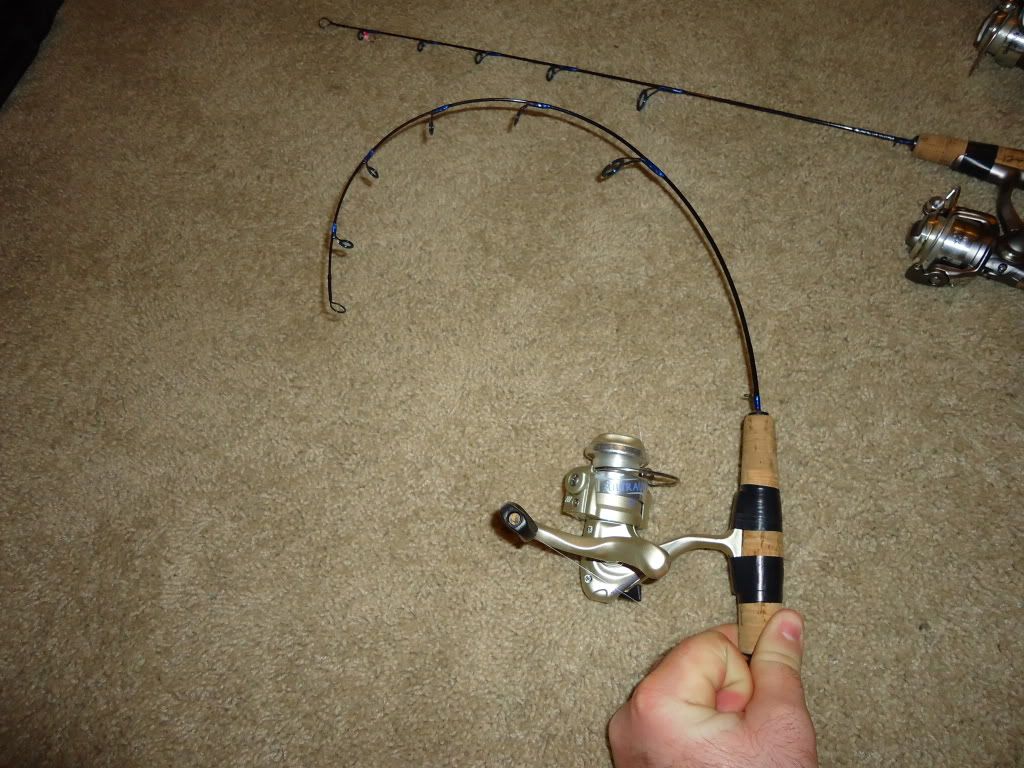 This is just a signature series rod, I love it for perch or with dropper rigs