Went over near Ixonia by the electric damn today with Rat slayer... The northerns were stacked in there. Very 1st cast caught a 20 incher...
There was another Dude down there when I got there with a real nice stringer of channel cats he caught on minnows...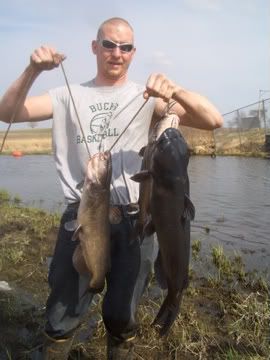 Someone is a very bad shot... There was a carp arrow sticking out of a buoy...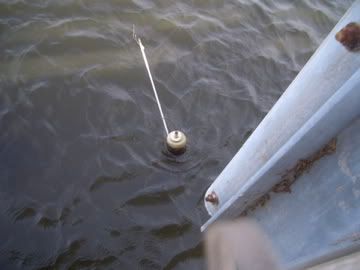 Mostly small 20 - 24 inchers but 2 legal fish ( over 27 inches )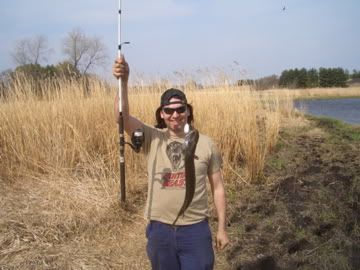 WOW! Check out Dan's cool brown beast shirt! You would think Carol would get those into the store.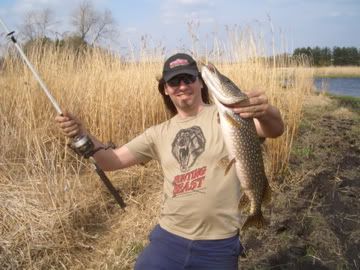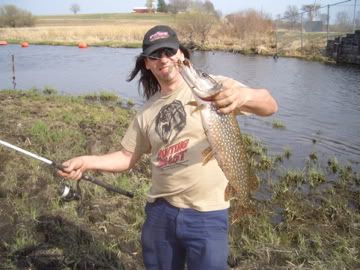 Theres a nice one! we got about 30 fish in 3 or 4 hours. Most were caught in the 1st 45 minutes... Never really put an effort into carp shooting. Every fish I saw swim by was a northern.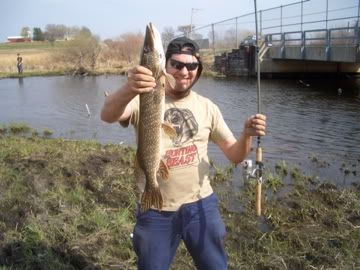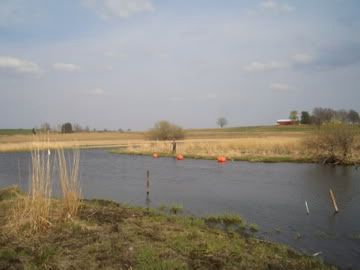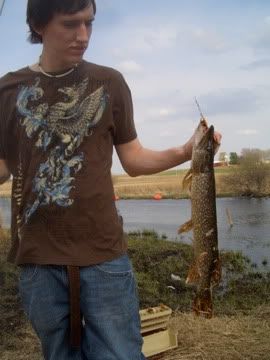 We were catching most of the fish on large ( #5 ) mepps aglia bucktail spinners with silver and copper blades.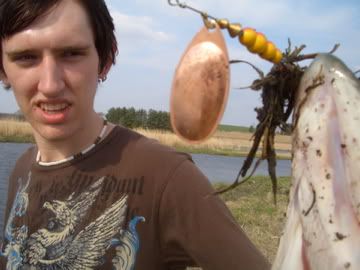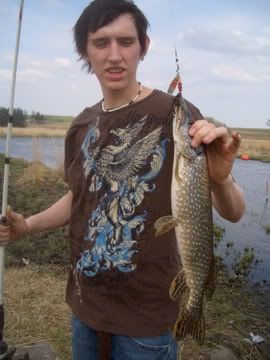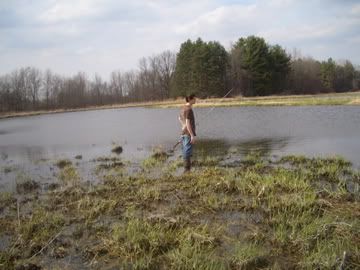 Snake really taking his chances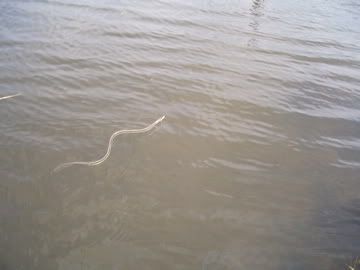 Lots of dead pike near the zapper...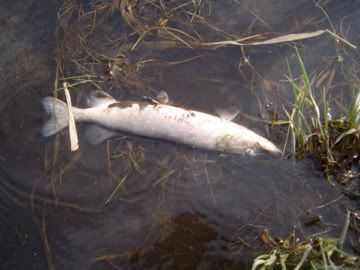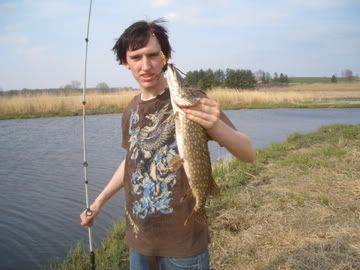 We let everything go...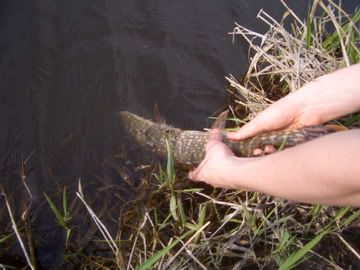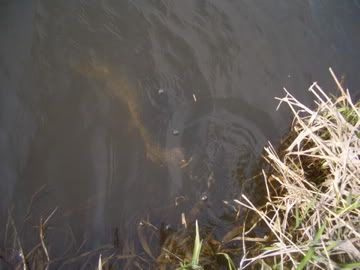 Even the bullhead...
All of the sudden the old Dan mobil comes zipping up and chad pop's out and has a fish right away...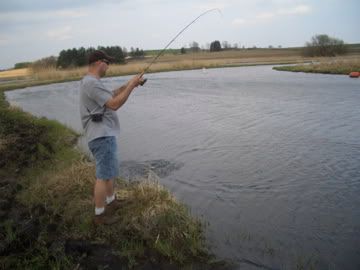 He caught several... All tiny
He was using a chartreuse mister twister.