It has become kind of our "family thing" to spend the 4th of the July weekend on the Cape with good friends of ours. So it means I get to do a LOT of striper fishing in. Really thoroughly enjoy the time on the water.
Started fishing the Canal...2015 landed a beautiful 40# striper here. But this year, the reports were not that promising for the canal...never got a hit. Fished it on and off Friday and Saturday. Nary a bite.
Sunday
If your ever on the Cape, look up Jeff Orcut, Avid Angler Charters
http://www.avidanglercapecod.com
. Built a website for Jeff and in turn, I can jump on his boat whenever I am down that way. He picked me up and we hit the water. Gorgeous day on the water.
Fish was OK. Landed a few fish on live macks, few fish vertical jigging. No topwater action.
Sport called and wanted to jump on for a couple hours. Catching a fish on the Atlantic was a bucket list item for this guy.
This was the highlight of my day to see this guy catch this fish. He was such a nice guy and he was so pumped to catch this fish. His smile says it all.
We ended up calling it when the chop hit 6' -- it got nasty real quick.
Monday - July 4th
Fishing was super slow. Jumped on with my buddy Kelly and we caught a couple of bluefish. But no stripers. Grabbed the family and jumped in the boat and headed for an afternoon in the sun off one of the beaches, finished off with a fire on the beach and fireworks.
Tuesday
Jumped on the boat around 10 or 11. Foggy and drizzly. Pretty damp but the water was pretty flat. Turned on the radar and off we went. Headed 8-10 miles out to see if we could run into some more fish. The plan was to fish the slack tide for fluke and then when the tide started to run back the other we would take advantage of the rips created by the shoals. We caught a few stripers jumping and then my buddy landed a good one and I landed few smaller ones.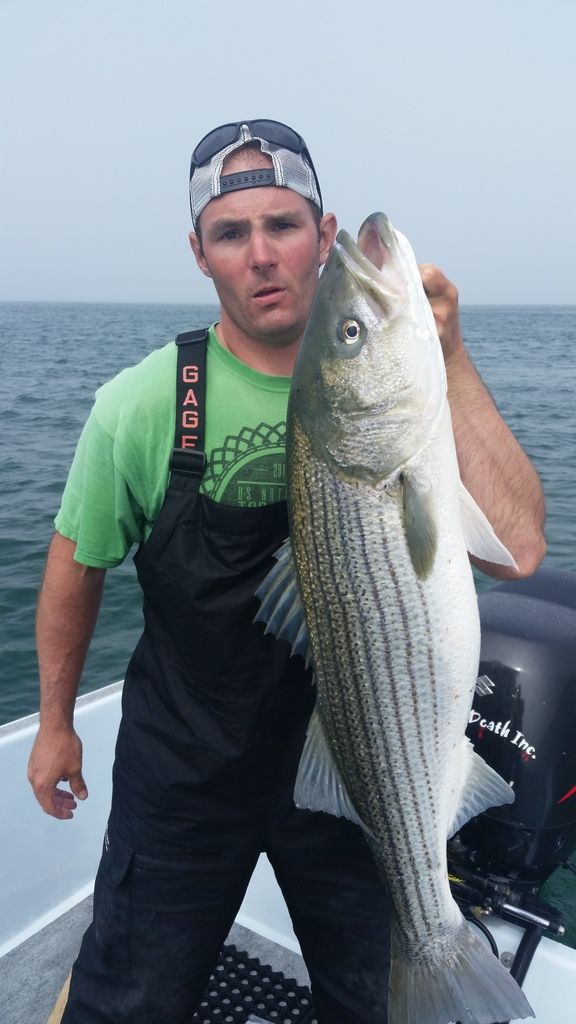 Slack water came and then it broke wide open! These rips started to produce some really nice fish.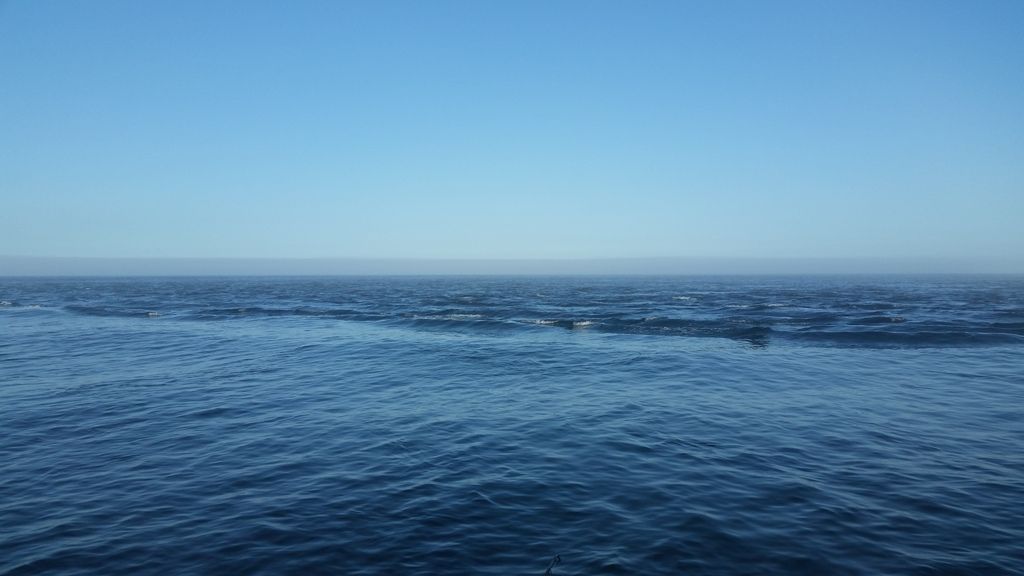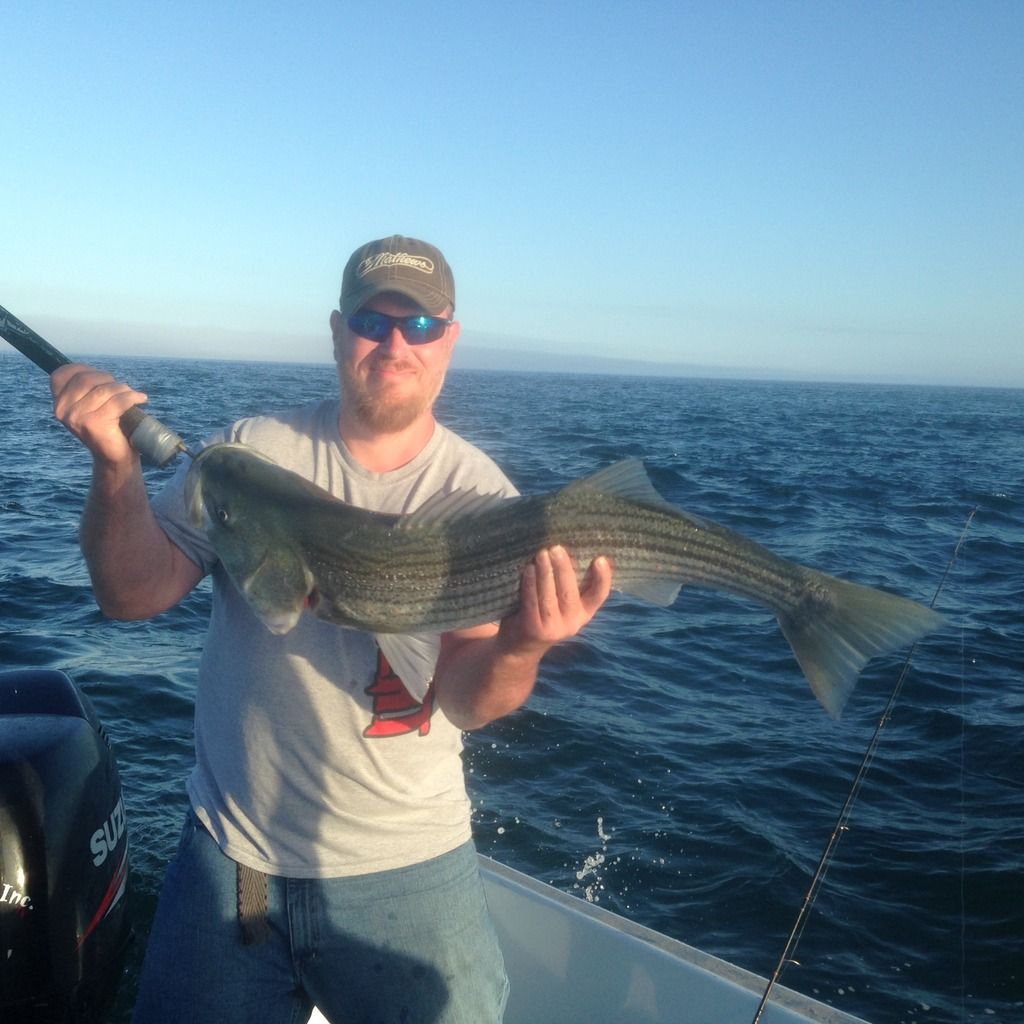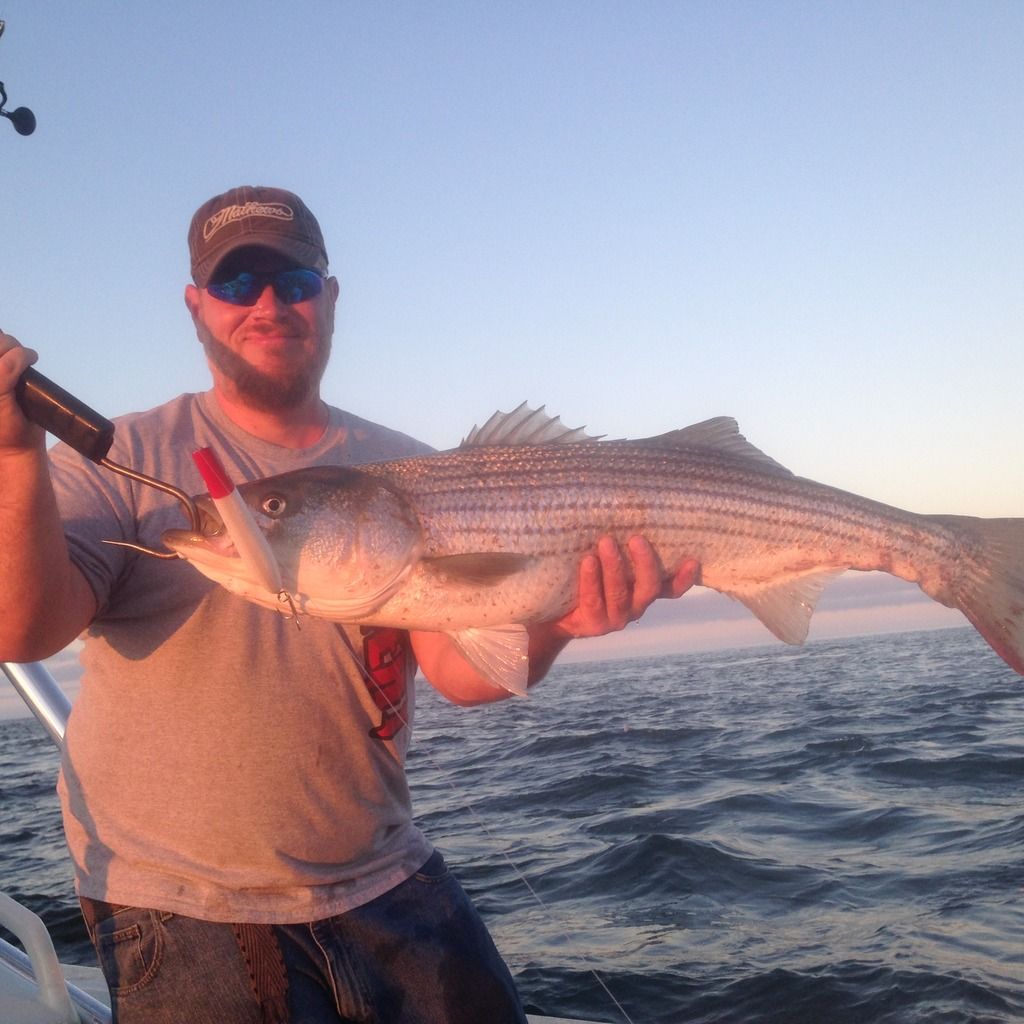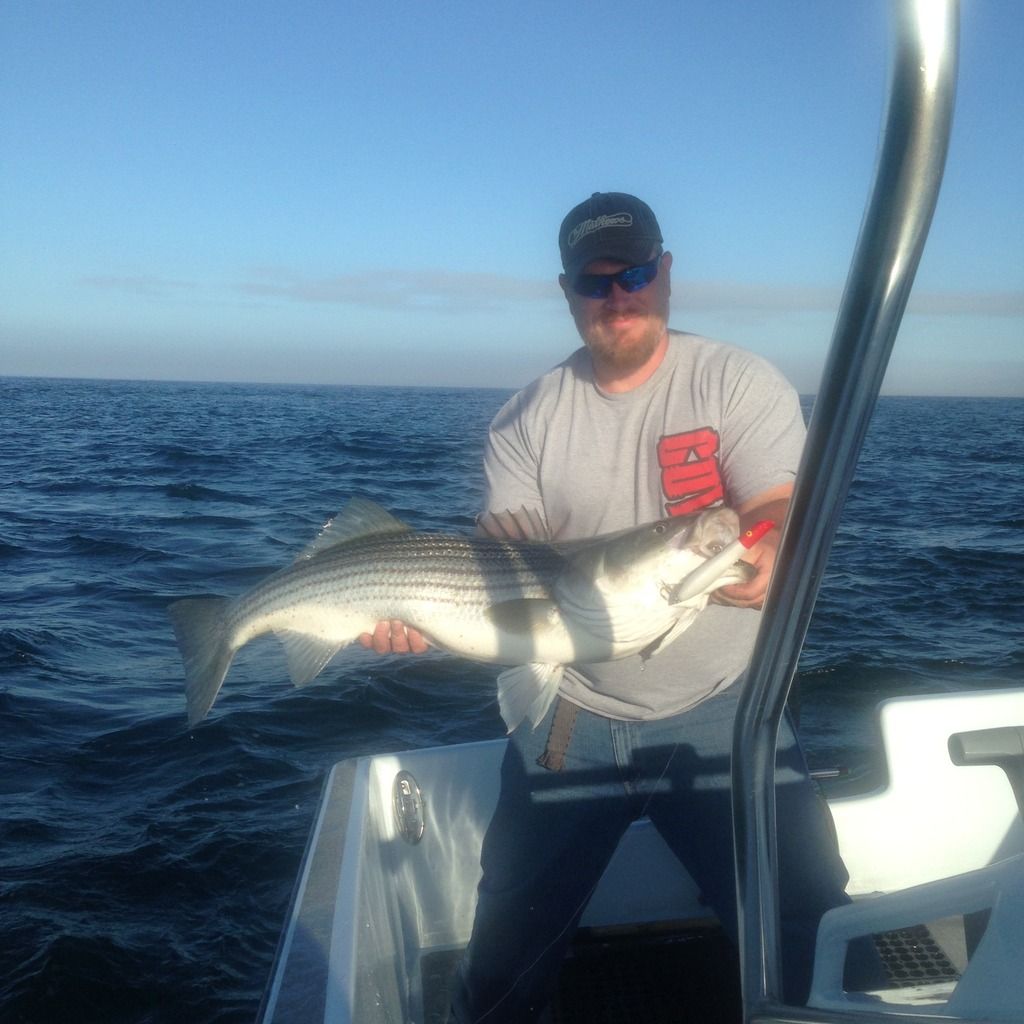 It was 4hrs of solid topwater action with a lot of 35-40" fish. We were catching fish right on the last wave before it broke. Hook a fish, starts to pull the drag with the flow of the tide, put boat in neutral, hit the wave stern too, fight the fish, release, back to the rip and repeat. We were the only boat on these fish and we basically called it around 9:30 or 10pm. Absolutely my favorite way to fish for striped bass. Topwater plugs in the rip.
All around, just an awesome few days with family and friends. I am truly truly blessed.