Something has been eating at me and I would like to give it a try sometime. I stomp the big swamps in northern Wis. and Minn. I have noticed a pattern and would like to try to take a buck using this pattern. First of all these swamps are not the deep water cattail swamps like in the south. They are mossy and damp and have small evergreen trees and brush growing in them. Nothing big enough to hang a stand. In places they are quite open in others they are quite thick.
The best pic of these swamps that I have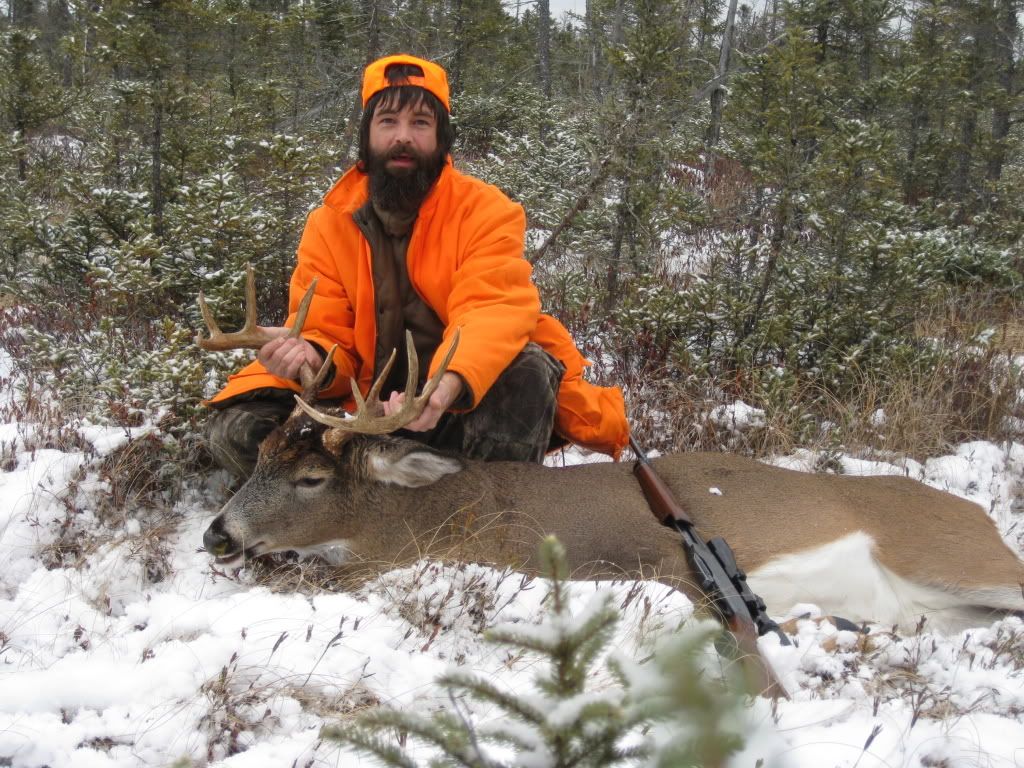 Anyway, I have noticed that there are trails all over in this stuff and picking a spot to watch is much like a needle in a haystack. But... a few of these trails have rub on them. As a matter of fact the buck in the pic was tracked down along a trail that had rubs on it! I have also noticed that the rubbed trails usually connect or are a direct line between two sections of big woods. Hunting this would have to be done from the ground and that makes it hard to hunt. Tracking has proved to me that bucks use these swamps a lot more then they use the big woods. Convince me to hunt these trails during the rut. Does anyone else have input or ever hunt these trails?
I have never seen or heard of anyone hunting these trails and I wonder if the bucks are keying on this fact.