I went across the lake on Friday to check some wind swirls. We had a west wind 5-10 mph, and I found a big bed in there last year and just wanted to walk around and drop some milk weed to see what kind of swirls I had going with this west wind. This is a mostly undeveloped county park (623 acres) with walking and horse trails cut through it, opened to archery hunting just last year. I am for the most part sticking to the trails at this time of year.
I found a group of beds on this gentle hillside, As I took a short cut across this area. About 10 or so beds together, I see this a lot, I believe it to be a doe group with some night bedding in the somewhat open, they kinda watch in all directions.
Picture is looking Southwest
here is a close up of a bed.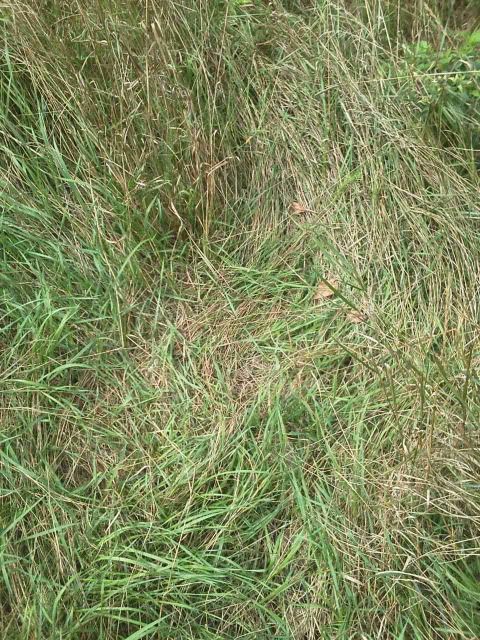 Put on long pants and should have had long sleeves, apparently cutter advanced is a mosquito attractant. Had so much on my hands when I stumbled across these blackberries they tasted sour, that is until I licked all the Cutter off my fingers, then the berries started tasting sweeter.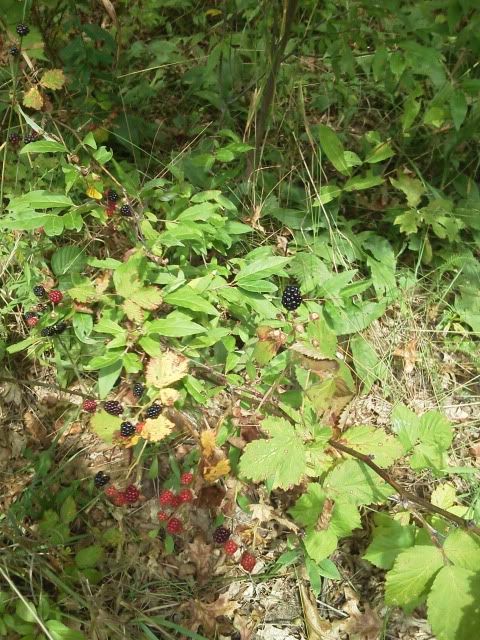 Then Ellie bugged me all day to go pick berries, so off we went today. Had a north wind so of course I wanted to check swirls again, the main berry patches were all around the area I want to check.
Anyway, today we got a little more prepared for the mosquitos,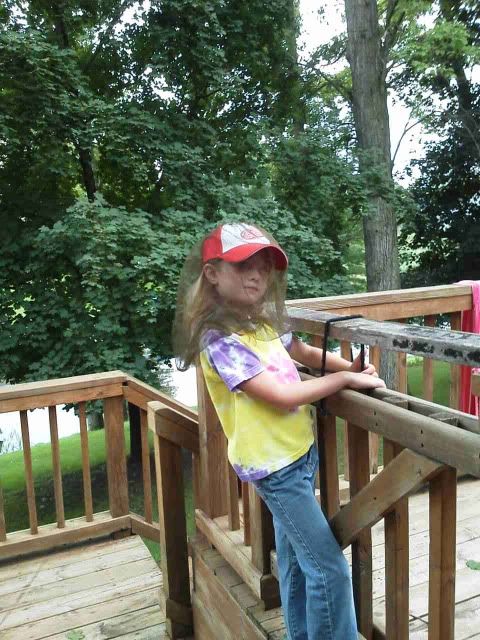 getting mentally prepared on the ride over
we put hooded sweatshirts on once over there. And with all the rain last night I think there was more berries and mosquitos today than on Friday