This is a buck I plan (or im very confidant ill be able) to kill the afternoon of October 15th. (or a couple days following)
He's very active during the daytime and is still bedding in the same area as last season. He appears to be the dominant buck in the area and he left the area during the rut and didnt come back during the late season. I believe its because of the lack of does on this property.
So basically i have from Oct. 15th to about the 25th to arrow this brute.
Any ideas on what score?
Here he is coming out of his bedding area.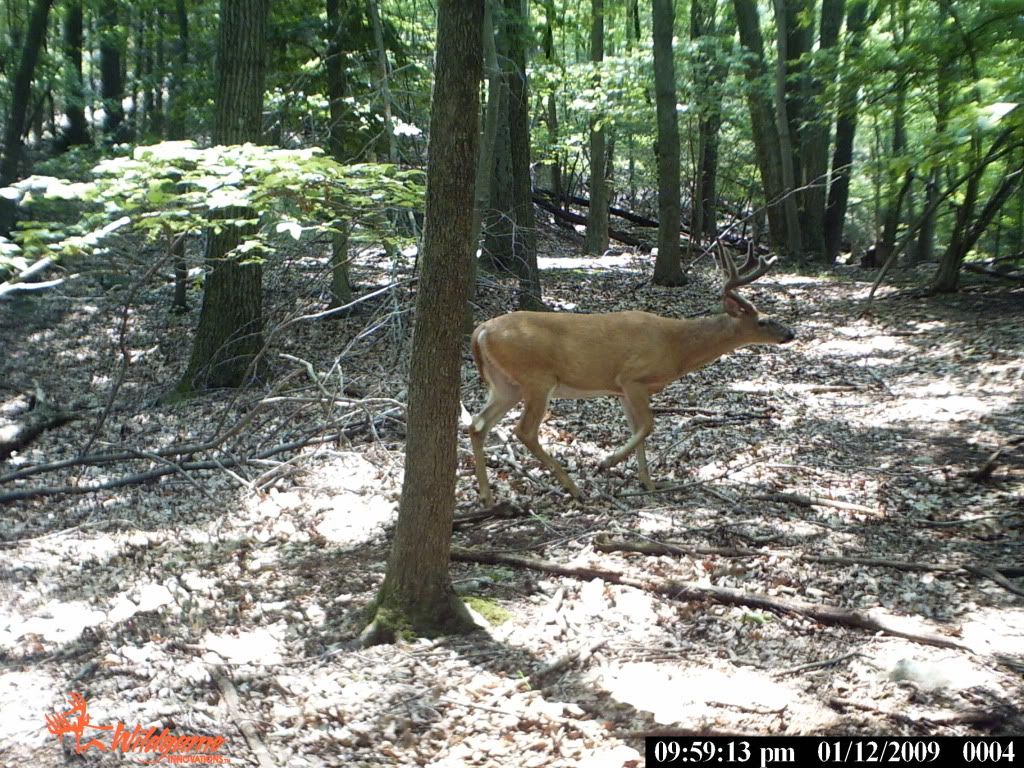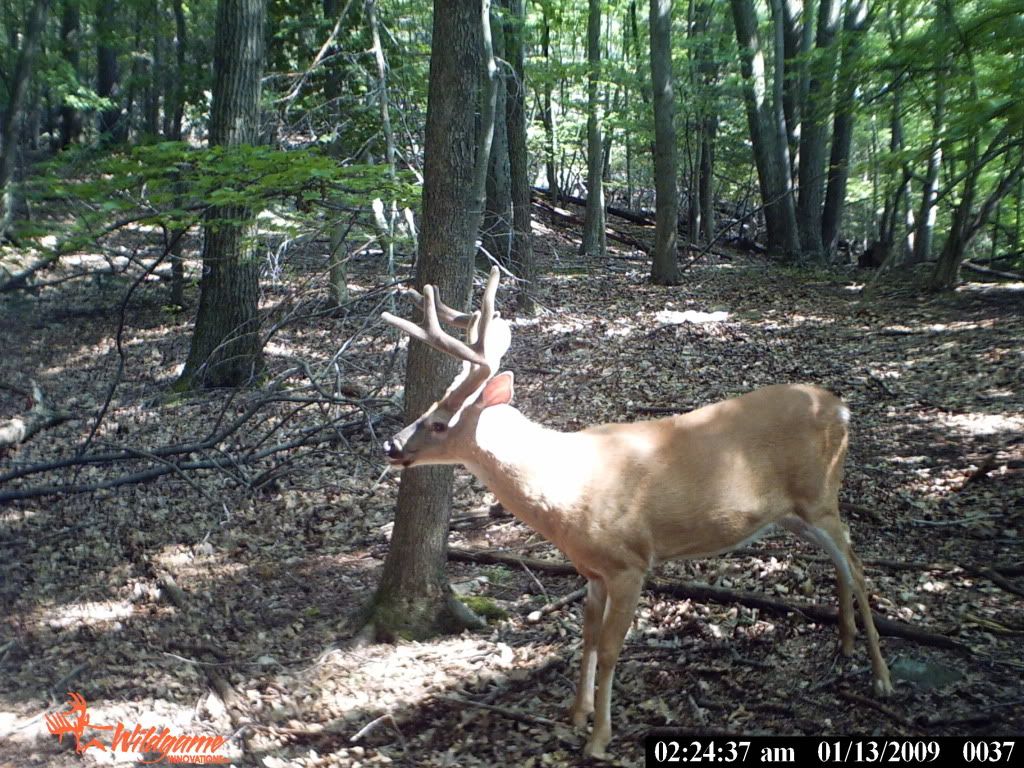 Heres another nice but young (still a shooter) 8 coming from the same bedding area.