Amid tough fishing reports with any musky fisherman we talked to we still plugged it out and boated some fish. Friday night, zip. Saturday we fished from 4 am to 10 pm and boated a tiger, but a huge front blew thru and temps dropped.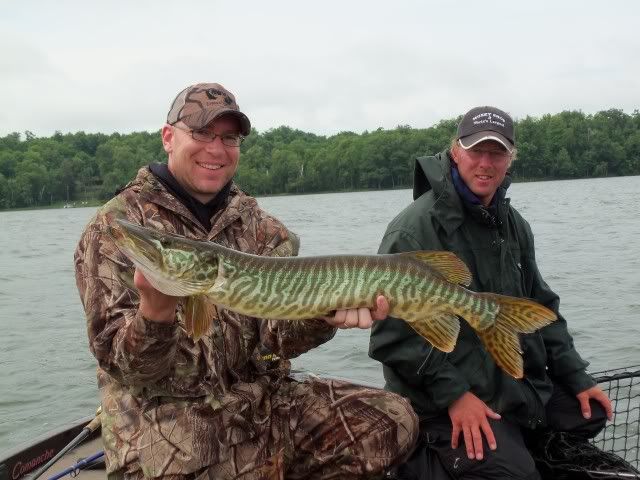 Sunday we did some "running and gunning" and first lake we popped this nice 40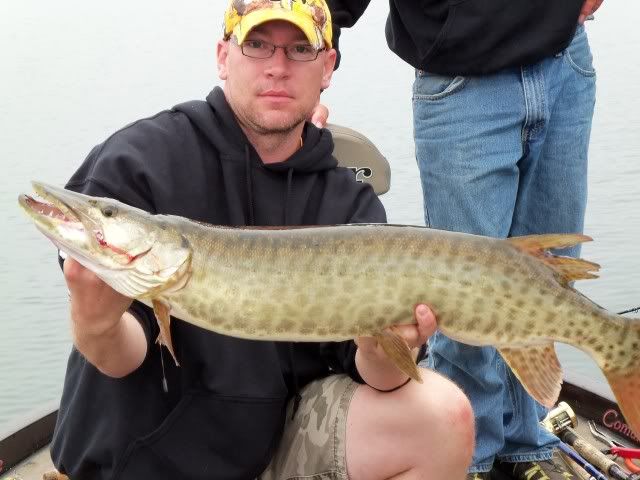 We ran to another lake and popped these two, a solid 44/45 and a 48/49, my first musky.
We then took out again and ran to another lake, popped the last 2 of the day.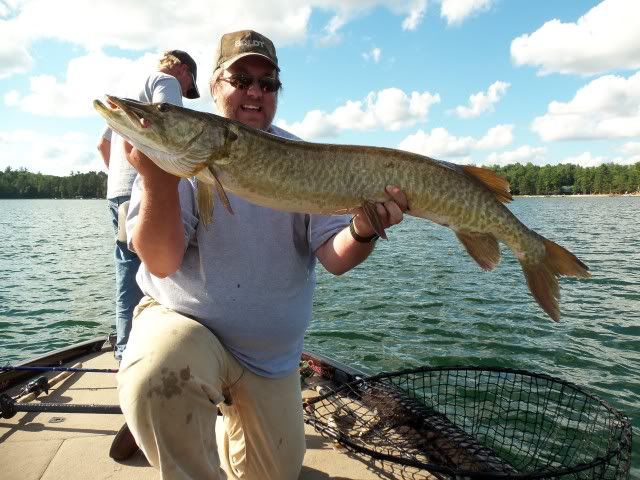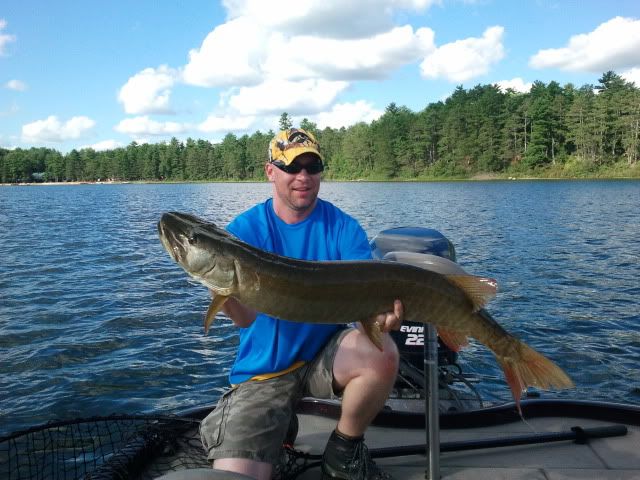 We caught the majority of the fish from 10-2 and after 2 pm all the bait fish settled down and we didn't see any more suspended fish, bait or musky. Short window and now it's back to a pile of suck as we fished from 2 pm to 10 pm and didn't raise a fish.
Last year I met 2 great guys and we struck a deal, I can fish till I drop for the next few years and I have to point them in the right direction for Iowa bucks, run cams, and maybe hang a few stands for them when they draw. Up until 2 pm on Sunday I was going to stick them in a Walmart parking lot, after the fish success I'll at least put forth a college effort. After a February ice fishing trip I may pull out all stops for them!
Thanks HH, it was fun, it's good to now be friends with you Mark, it's not feeling so much like a "business transaction" anymore.