Went out to scout my public land today because it was just a TAD bit cooler than it has been.I think it was like 88 when i was out there and felt like 96?Firstly i would like to say that i hate my bots more than words could ever express right now...The back side of the boot(heel i guess rubbed down to the hard rubber..So for 3 miles i had hard rubber rubbing against my heel/Achilles tendon...
Anyways i found as many pairs of panties as i did trail cameras and good trails lol
2 trail cameras,both mineral licks and 2 trails. Both trails were leading to one mineral lick just very spread out. I was out there for 2 hours with a camera,GPS,phone(obviously) and 1 bottle of water....The 1 bottle of water was my first mistake
lol.Basically all the info i learned today was what fields touch the public land and that the UA works pretty good!There were no food plots that i could see and all the spots marked on the map had a trail going by it
Good for scouting but bad for hunting.I did however have to roll my sleeves up though because it was bugging me. All in all it is not looking so good
Updating my map...
What kind of camera is this?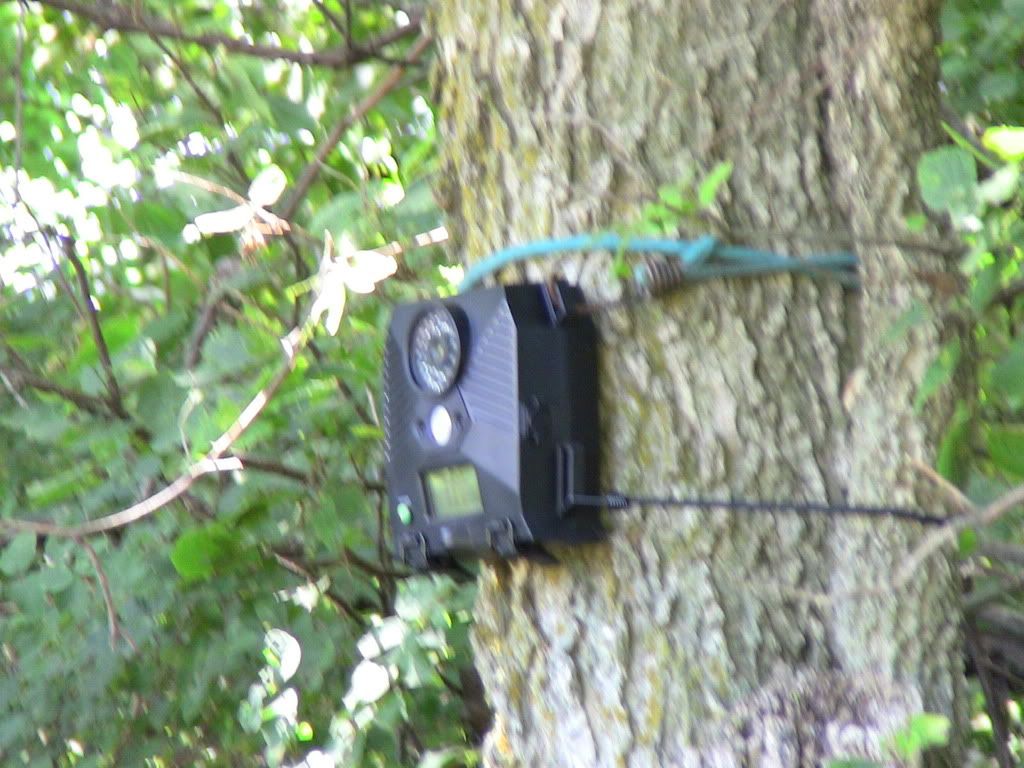 Trophy rock at the 2 trail place. The trails going in were in some pretty thick stuff so i thought i had found a bedding area....but no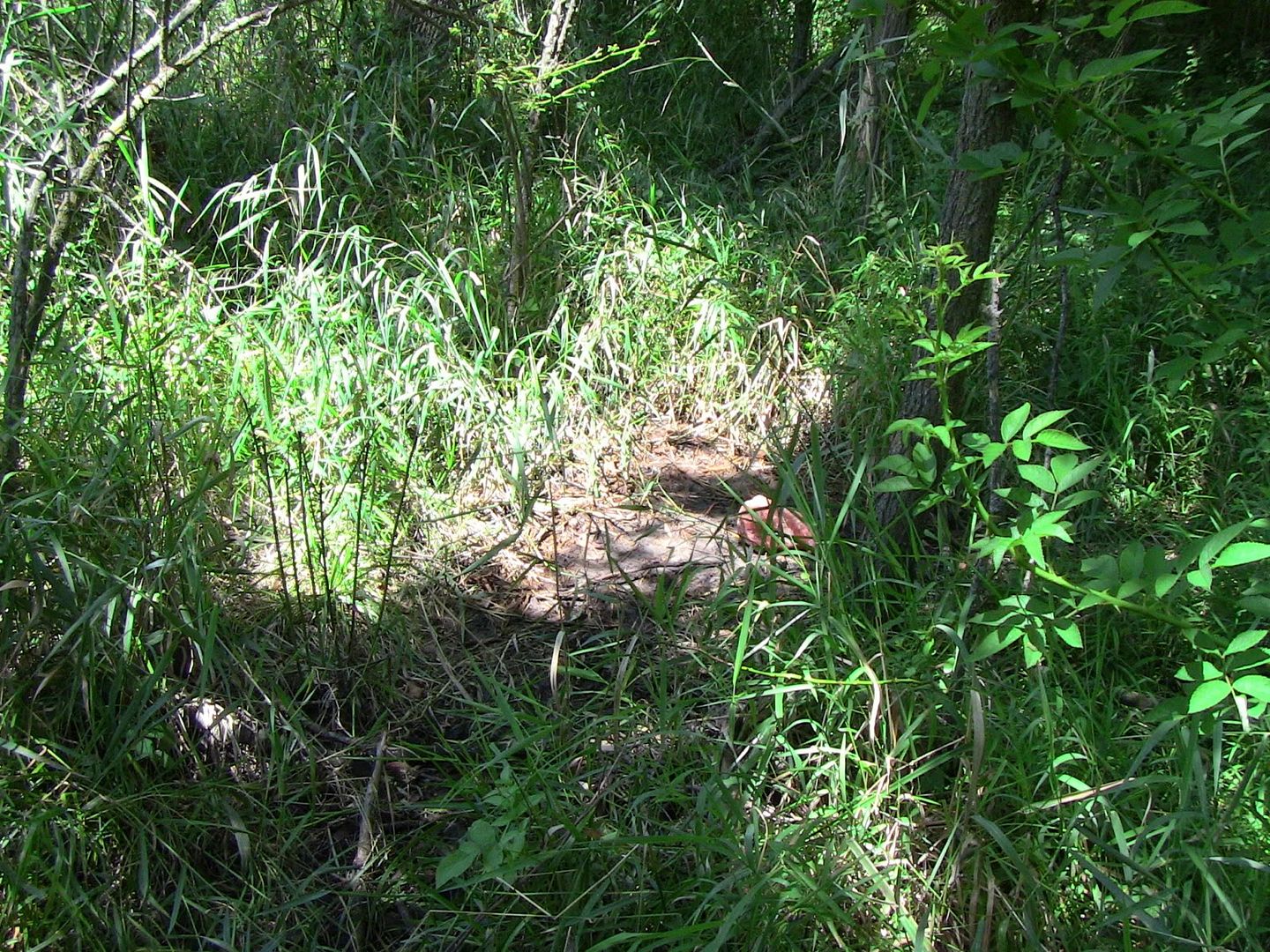 Not sure what this is? But there was ALOT of it mixed in with ALOT of weeds throughout....
Sweat...Jeans were soaked...but more so around my boots...