This creek crossing was about a mile into the pack in.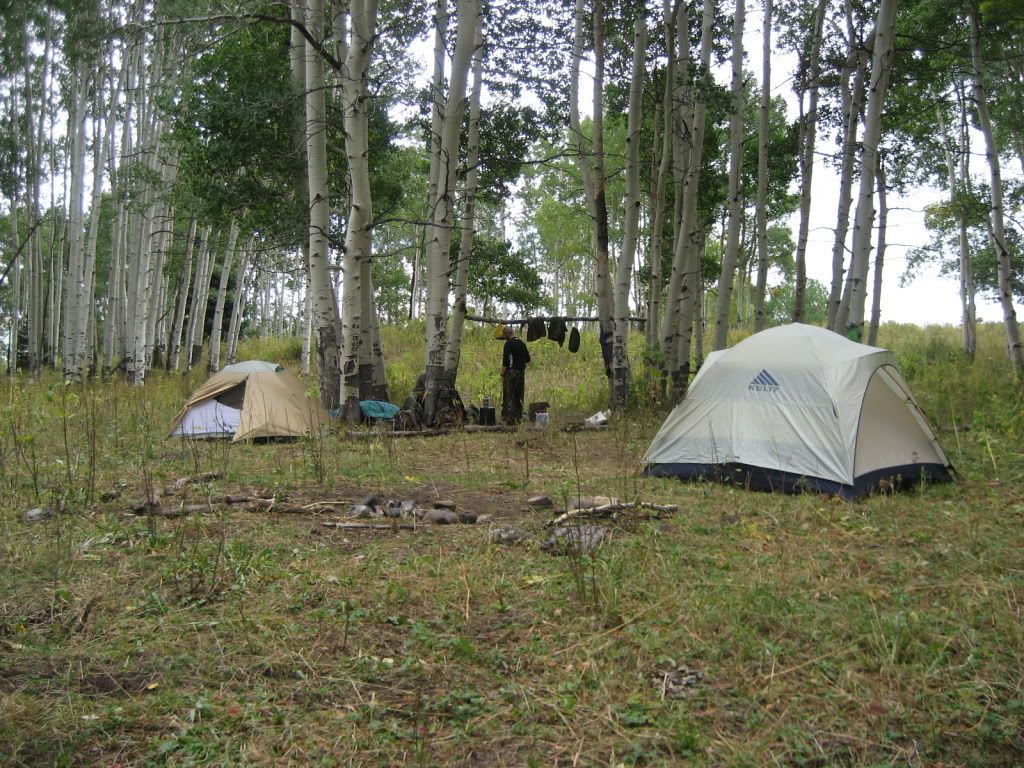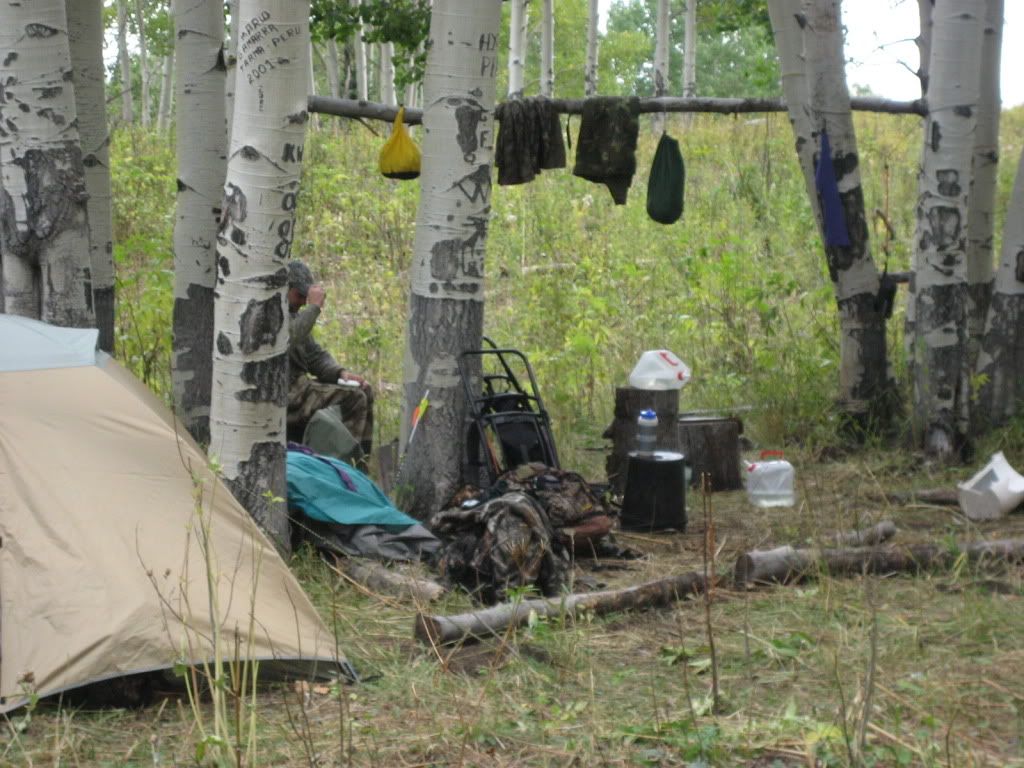 Camp pictures.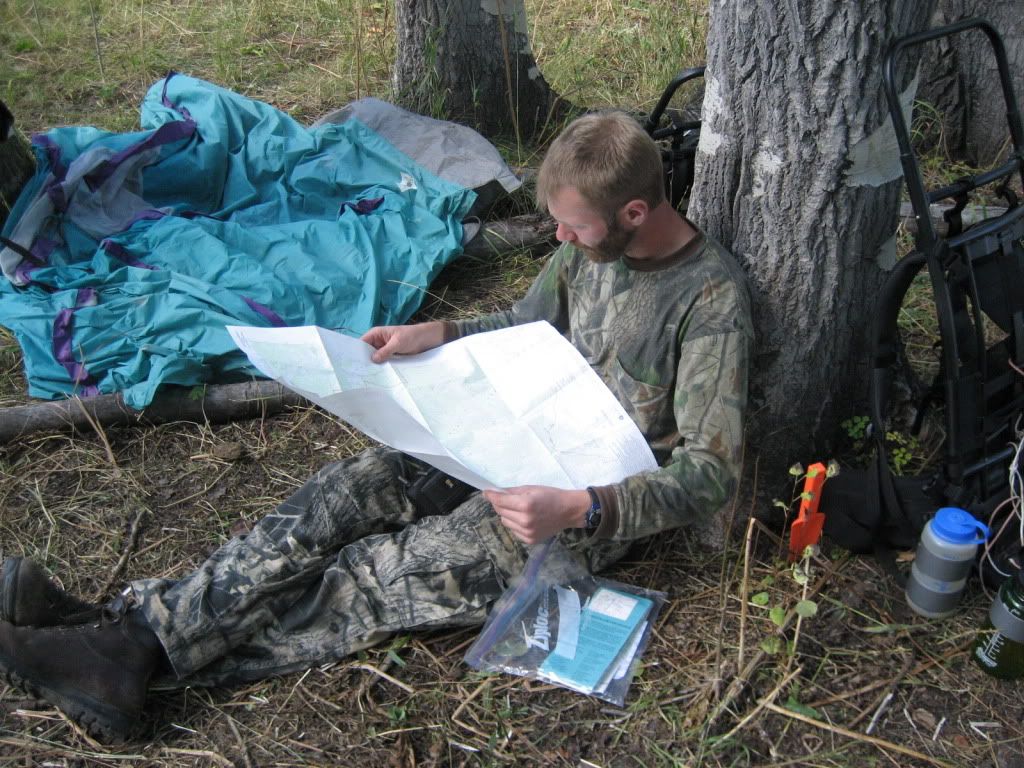 Picture of Jay devising a plan of action.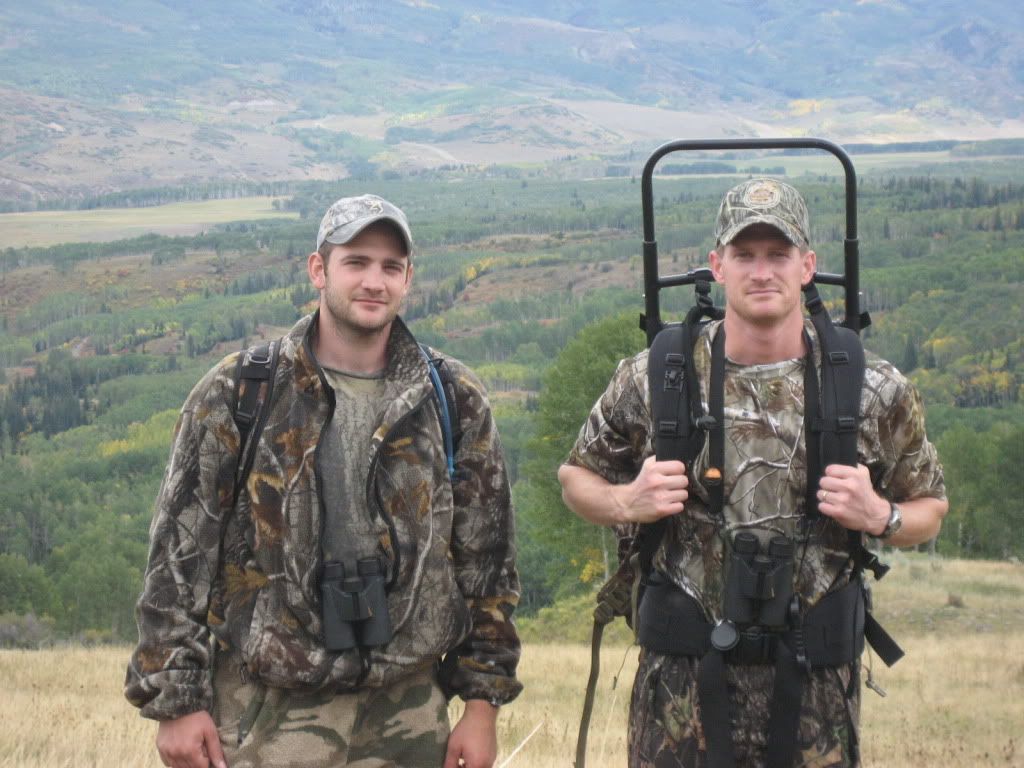 My brother and I in a large park situated west and up hill from camp.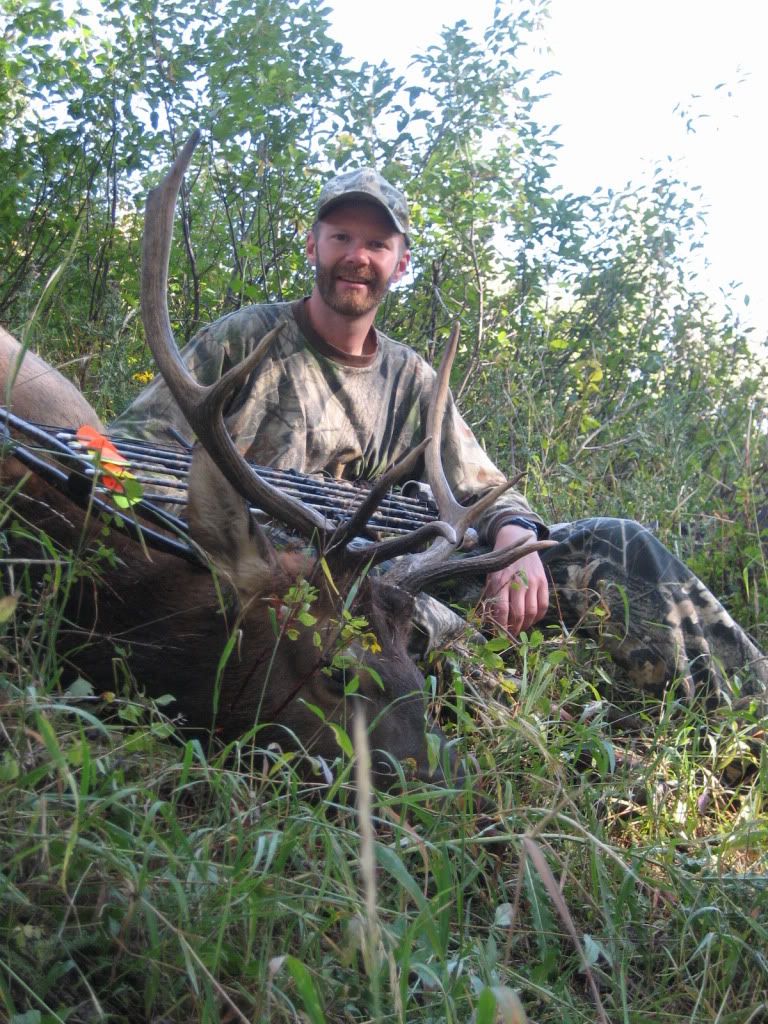 Jay's elk killed the first evening in. We hiked in and set up camp and had enough time to hunt the first evening. I was calling for Jay and Alex and we set-up and called in three bulls and a cow. Jay killed the 4 point, and Alex hit a big bull. We waited to track until morning, Jay's bull went about a hundred yards. We never did find Alex's bull, fount the bloody arrow and searched all of the next day, but there was no blood to track. We glassed the open areas looking for him, but never found him.
Butchering Jay's elk. We ended up de-boning the elk, put the meat in game bags then packed it out that day. Steamboat has a 24 hr freezer at a butcher shop, which you can drop your meat off, tell them how to process it, then pic it up when you get out of the mountains, works slick.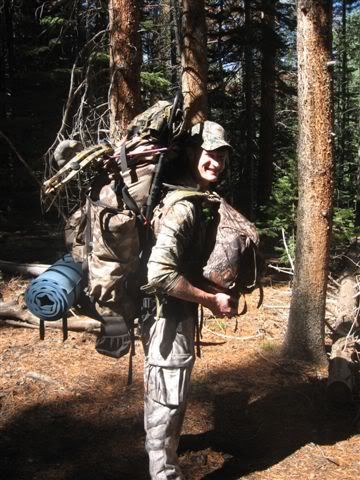 This last picture is the pack-in method recommended by all the top backcountry bowhunters