Mike (Arrowbender) and I spent last Sunday hiking our Wisconsin properties in the gorgeous weather. I captured some of the scouting in photographs.
Started the day with a couple roosters running right at us on our access road.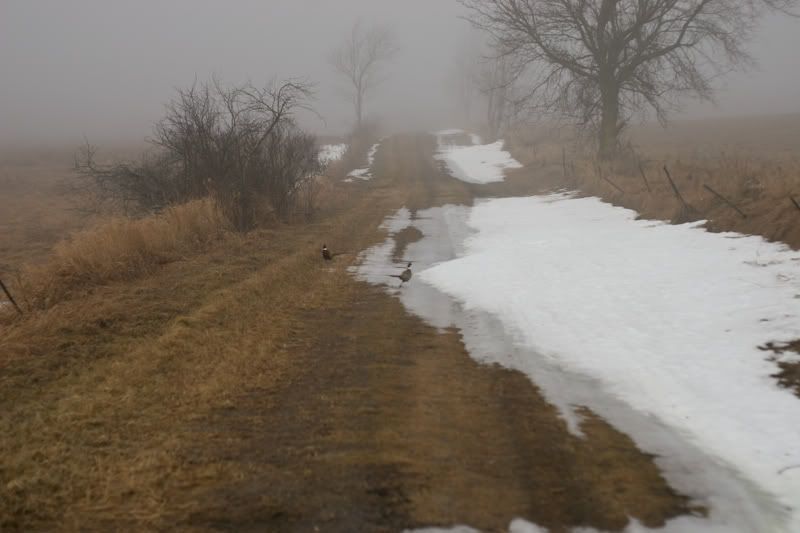 Mike checking out a nice high rub
Foggy start to the day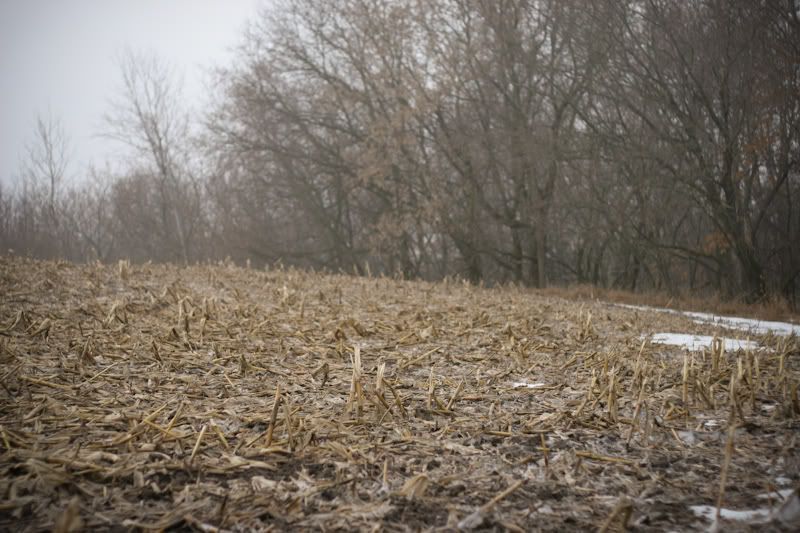 You have to love bluff country hunting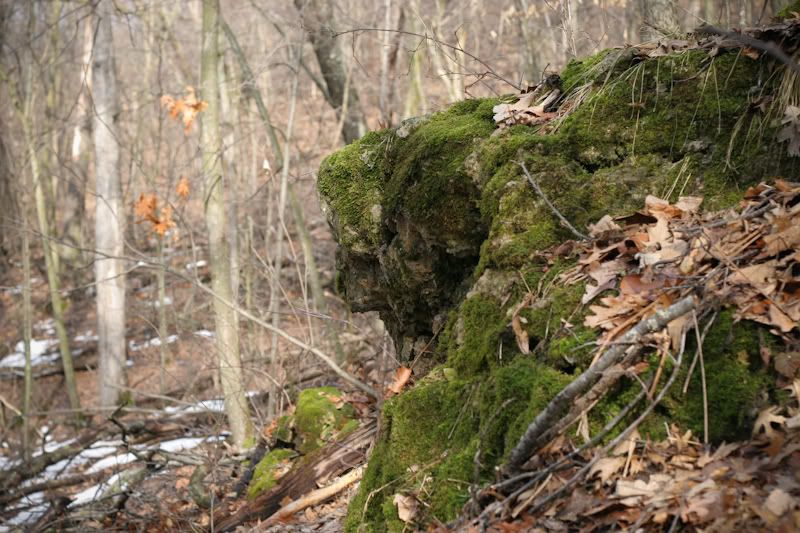 Rubs are so easy to find in this terrain and country but I still have to take a few photos of them.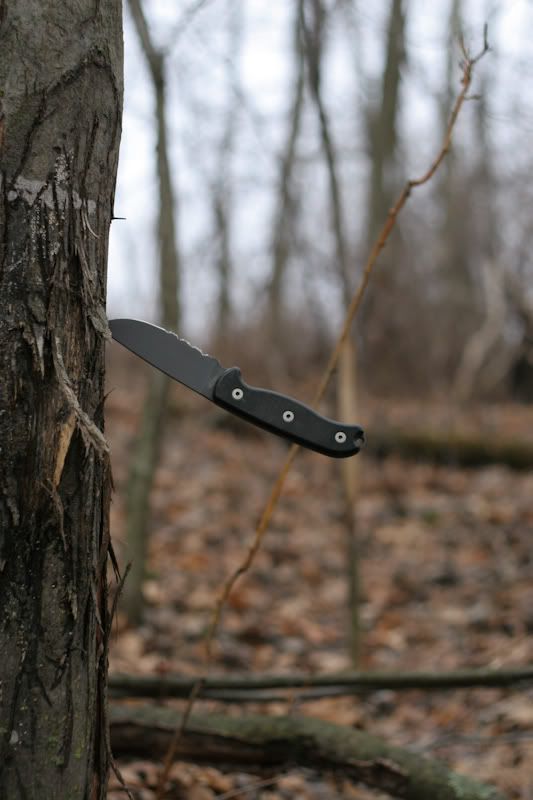 Vacated Big Buck Bed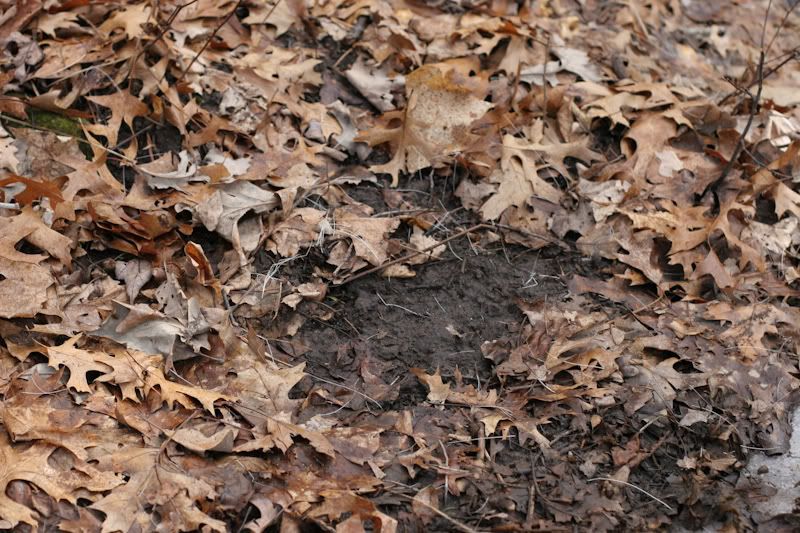 Close by rub
Did I mention I love the bluffs?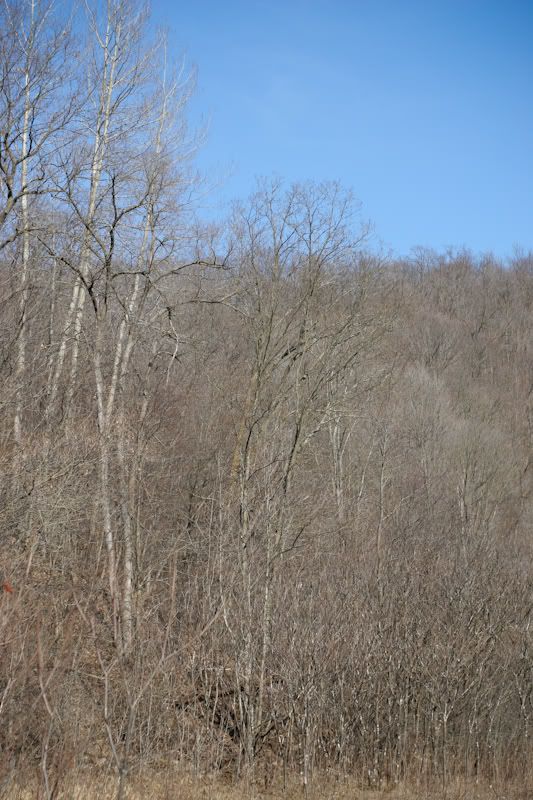 Close call for a deer