Chris had me over last summer to do some land evaluation scouting and come up with a game plan for him and his hunting buddy Rick... I believe that show will be in his DVD this year, thought I would post some pic's.
3 finger walking track...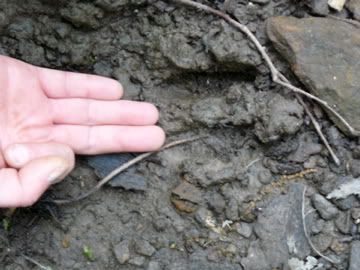 The beds were hard to find with all the green stuff... But based on terrain and what I was told by Chris and Rick, we were able to find several buck and doe bedding areas...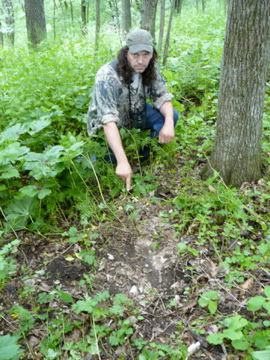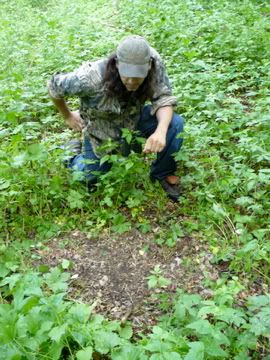 Rick mentioned that last season he saw a couple bucks bed under a certain deadfall, so we checked it out and found many buck beds right under the limbs of the fallen tree...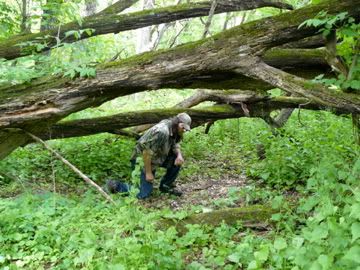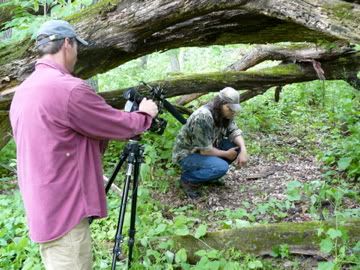 It was a worthy trip, but it would of been better in early spring...