tresleggos wrote:

dan wrote:Get off the expressway at hwy F (Ixoinia exit) Head south. Within a 1/4 mile you turn right on Hwy E You will cross I-94, 2nd right after you cross I-94

When you cross I-94 on HWY E. Take the time to look at the anti- Obamba bill board and tip your hat to the private citizen that paid to put it up.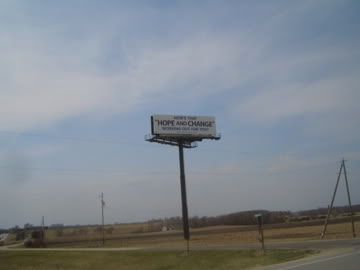 "HOWS THAT HOPE AND CHANGE WORKING FOR YOU NOW"