With Ma being sick I have not been able to get out much... I got out a little while on Thursday after work and found a large Tom willing to die, but opted to let my buddy Dave go 1st since I would only be able to get out to help him a little... Great bird Dave!
To see a pic check out the "Dave scores" post...
I also was able to catch a raccoon... He had a tear in his hide on his leg so I chased him down and caught him to have Carol see if he needed some help. Dave filmed the chase and catch, and it is quite funny to watch as he runs in figure 8's and I keep just missing him...
Once caught he kept trying to curl up and bite my hand...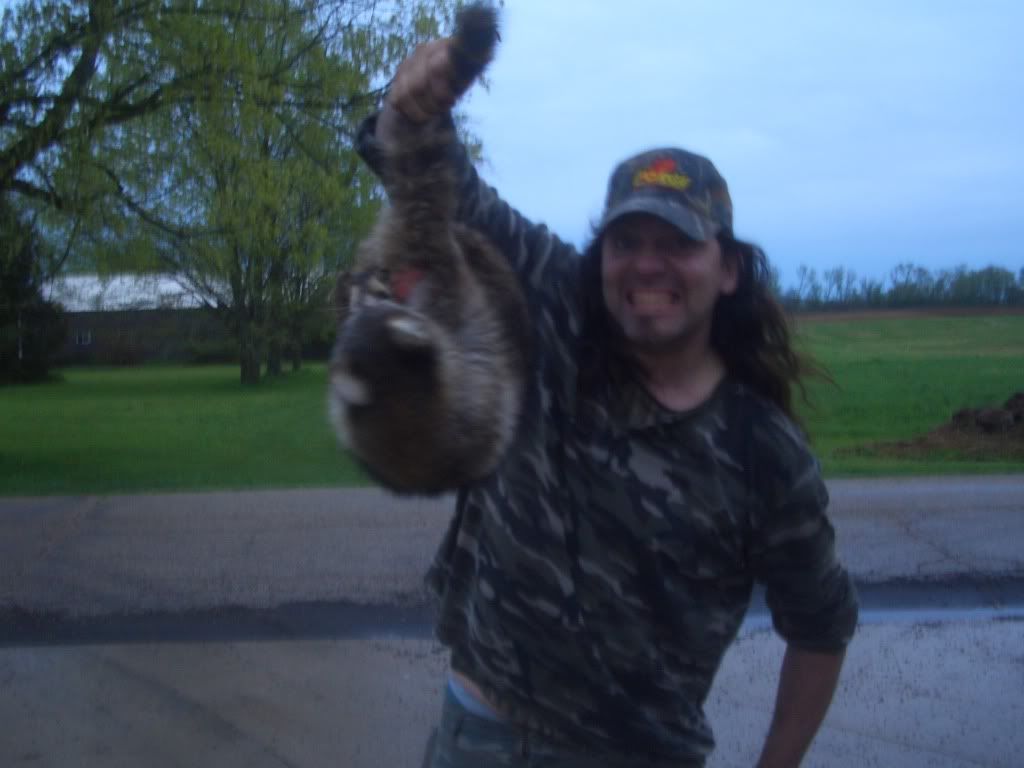 On Sunday I got invited to hunt a private area with a lot of unhunted turkeys. I was required to use my bow. It was a last minute thing so I did not have expandables or dull broadheads, so I just used my forge bow. and a muzzy tipped arrow with a lumenoc.
In the 1st 15 minutes of daylight I spooked 2 big toms without getting a shot. Each time they got in from behind without gobbling and I could not move without them spooking... So I stopped the hunt and went and borrowed a blind and some decoys from a friend and then spent a few hours releaving Carol and helping with take care of Ma...
With Sunday being the last day I could hunt in my 5 day season I headed back out in the afternoon. When I got there the target turkey was out and spooked when we went to set up.
We got all the decoys set up, and the tent that was too small for two people with bow and camera gear...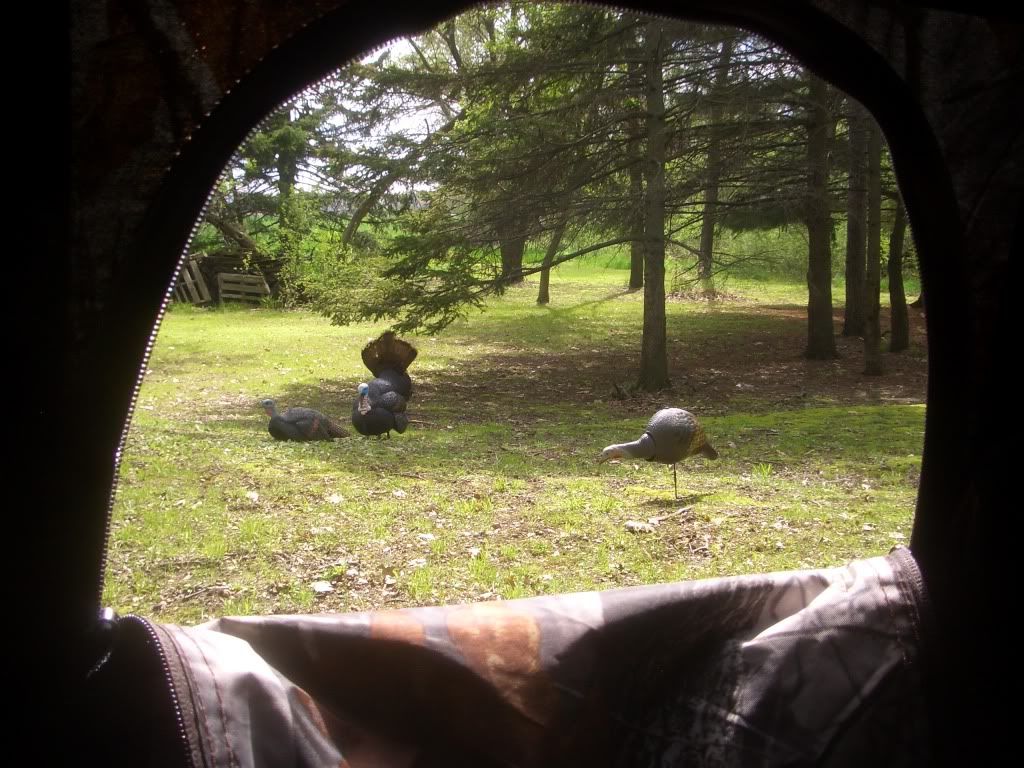 And I started calling. About 20 minutes later 2 Toms came out of a field to investigate. they came in silent. They held up at close to 40 yards. When they went to leave I shot one of the Toms while Dave filmed. The shot was 37 yards. The arrow looked perfect. The bird jumped up and kind flopped into a wheat field. I imeadiatly ran after it... When I got there the bird took flight and sailed across the road into a thick swamp. I was amazed at the size of the blood trail.. I am sure if I would of waited, I would of gotten the bird it probably died in flight.
The season ended with no bird...
The blades of the muzzy severed about five big wing feathers...