Chalk it up, #5 for the year. Went out to help another buddy tag a bird and because of me we got out there late. We saw birds immediately and had to do the Wile E Coyote maneuver and pop the blind up with all 3 of us in it and sneak our way out into the field. We put the decoys out behind us and slowly moved off to the right to make the decoys visible. Worked like a charm!
We watched 2 gobblers, 3 jakes, and numerous hens work a ways away and finally they came into our field and started working our way.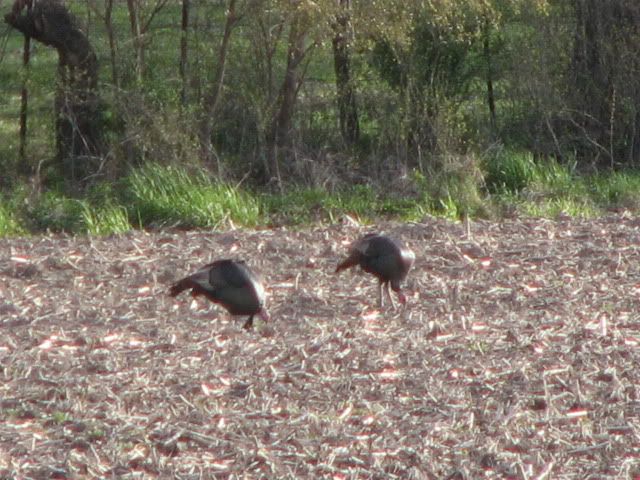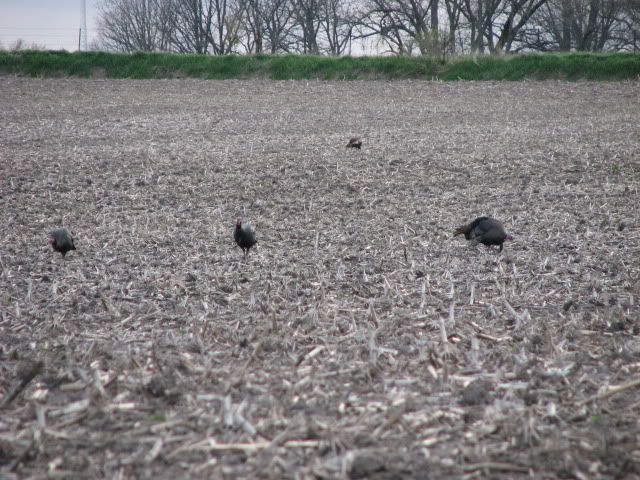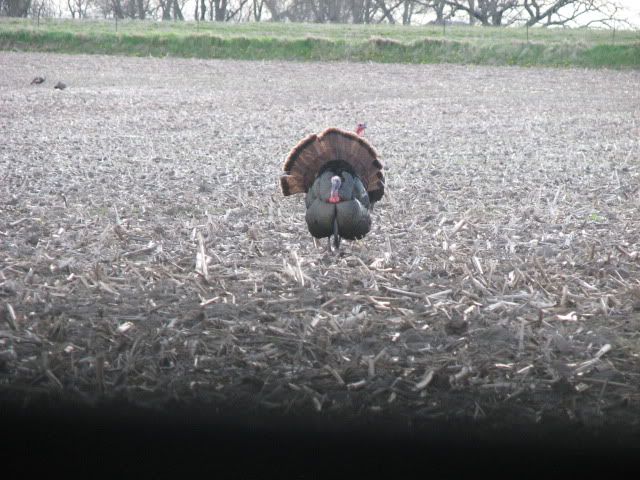 They got to 40 yards and didn't like something, I think they caught me trying to take pictures and buggered off. Then the neighbor started screwing around with his tractor and pushed everything off completely. We stuck tight and yet another neighbor fired a tractor up and came into the field where all the birds went towards and he ended up pushing them all back on top of us. As birds were filtering around us a stupid black and white cat came sneaking in on my decoys and we thought it was over.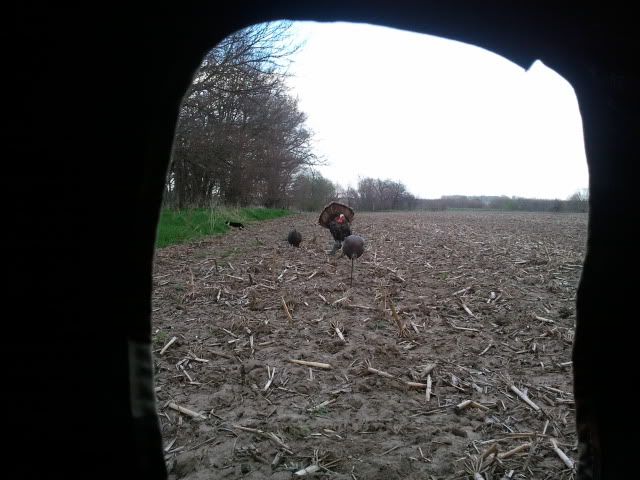 He decided to booger off and seconds later the same gobbler came into the decoys and at 15 yards my buddy decided his legs were cramped up enough and opted to shoot rather than wait for the decoy to get beat up, which was fine by me. Unfortunately I didn't get as good of pictures as the previous 4 hunts, but you still get the idea.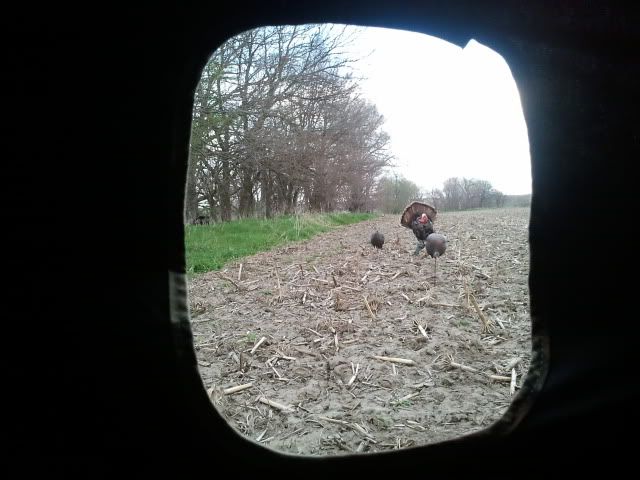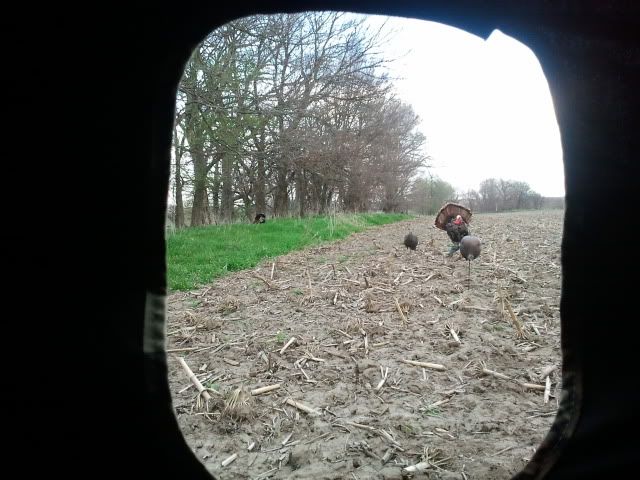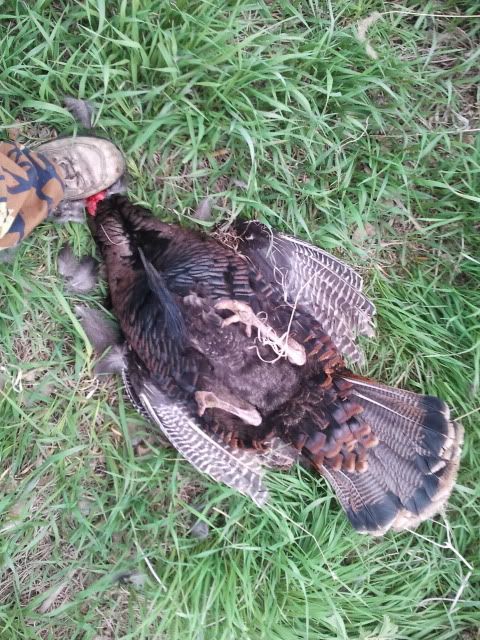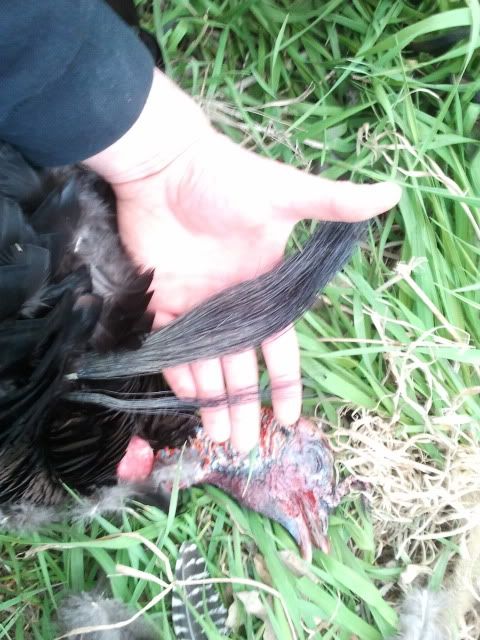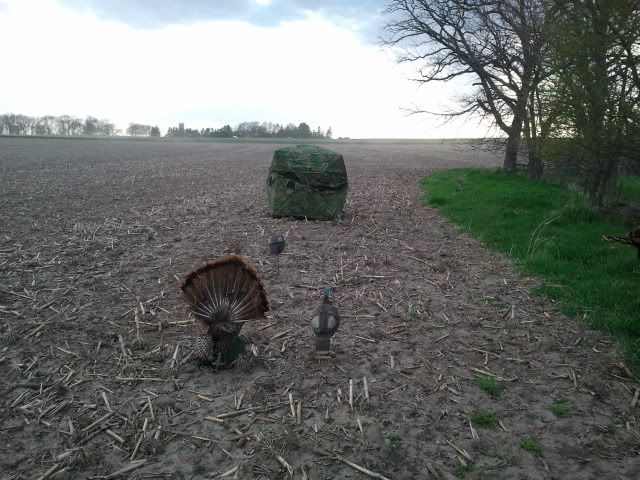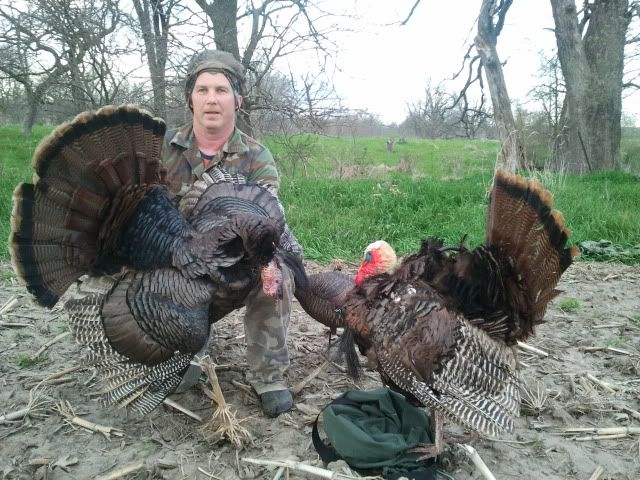 Thanks to a little help from a few nice knives I now have a cape for my winter project, replacing BigBoi with BigMike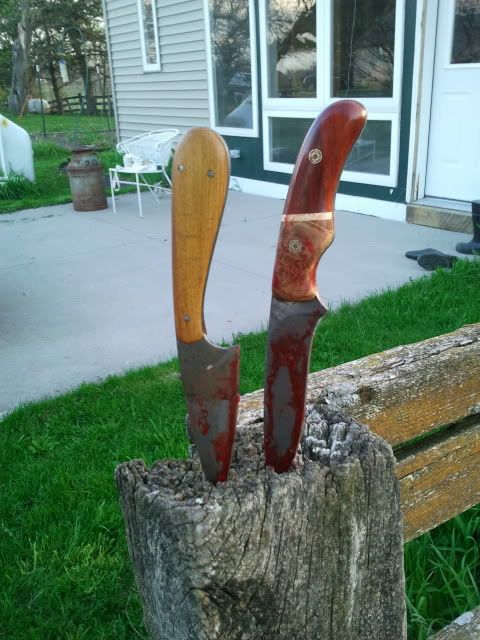 The cape.