Since Im on break from school right now, I spent the last week and a half chasin some turkeys out of state…Had a little success, and also had some letdowns, but that's part of hunting!
I started out with a trip to Nebraska with my stepdad. We ran into snow and rain on the way down there, and we were going to spend most of the afternoon scouting and getting set up, but because of the weather, we were unable to do anything besides drive around and look at a few of the properties we can hunt. Since we didn't have a roost located, we deiced to sleep in a little Saturday morning, and just try to get onto some birds once the hens left the toms.
Here is what it looked like when we rolled into town..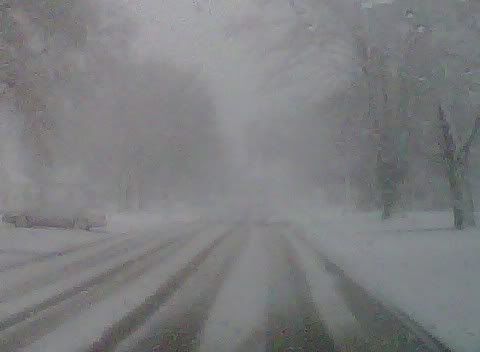 The snow let up after a little while, but the wind kept blowing 35+mph and it made a sloppy mess out of everything!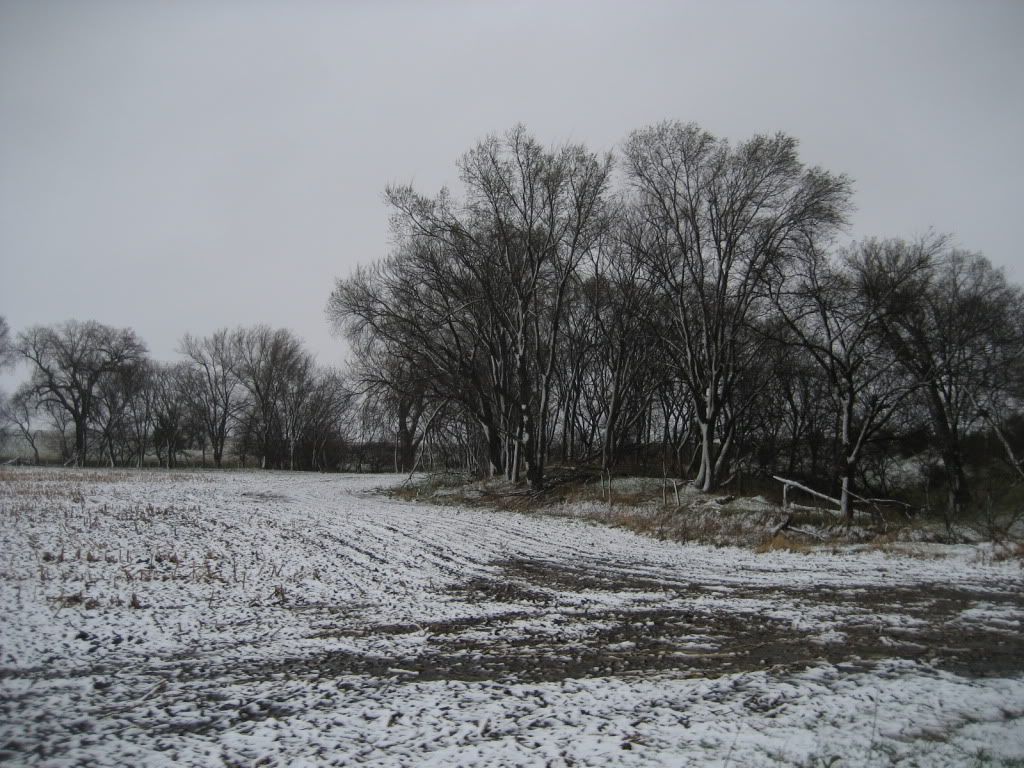 In the morning, the weather was awesome, and I got out and hit a few crow calls to see if I could locate a few birds, and immediately had a couple different toms gobble at me from multiple directions. I set up kinda between all of them along a fence-line and got ready. Within a few minutes, I heard something behind me, and Im not sure why, but I just nonchalantly looked out the back window of my blind and had two toms standing about 4 feet away..i think they scared me just as much as I scared them, and they spooked. About 10 mins later, I had another tom come in from another direction but saw something he didn't like in the setup and kinda strayed off to the side of the setup. I took about a 25 yard shot, but didn't feel good about it and ended up missing…I was a little disappointed, but had high hopes because the birds were around, talking, and responding. I had a few toms come in and hang up out of range in the afternoon, but no luck.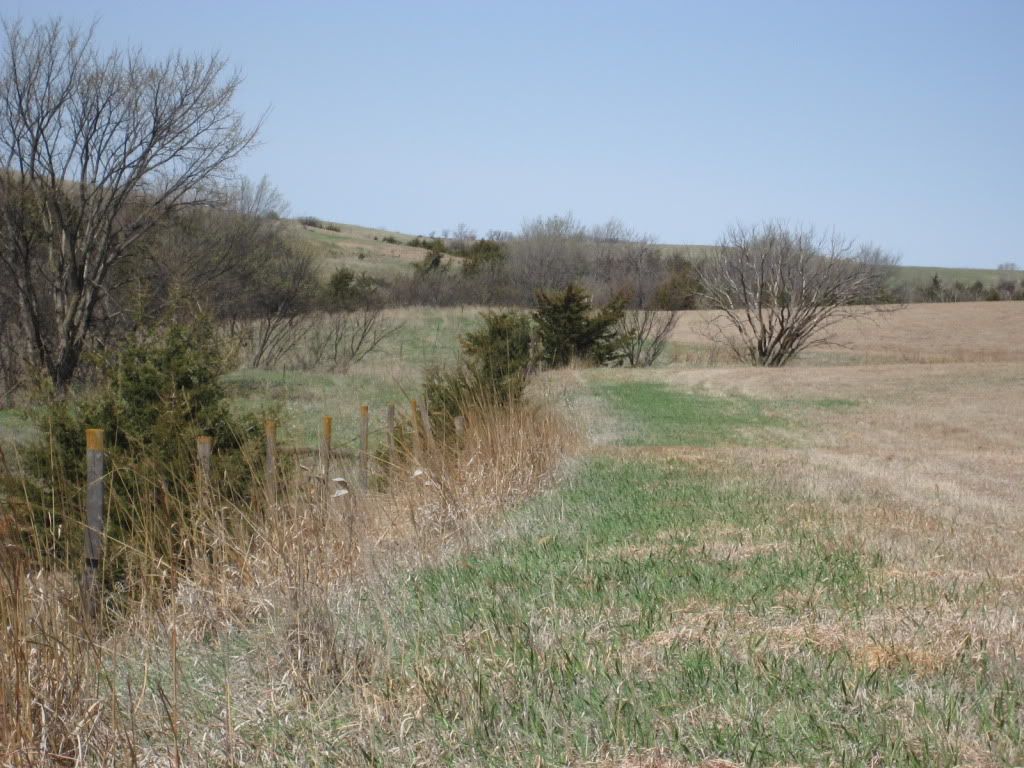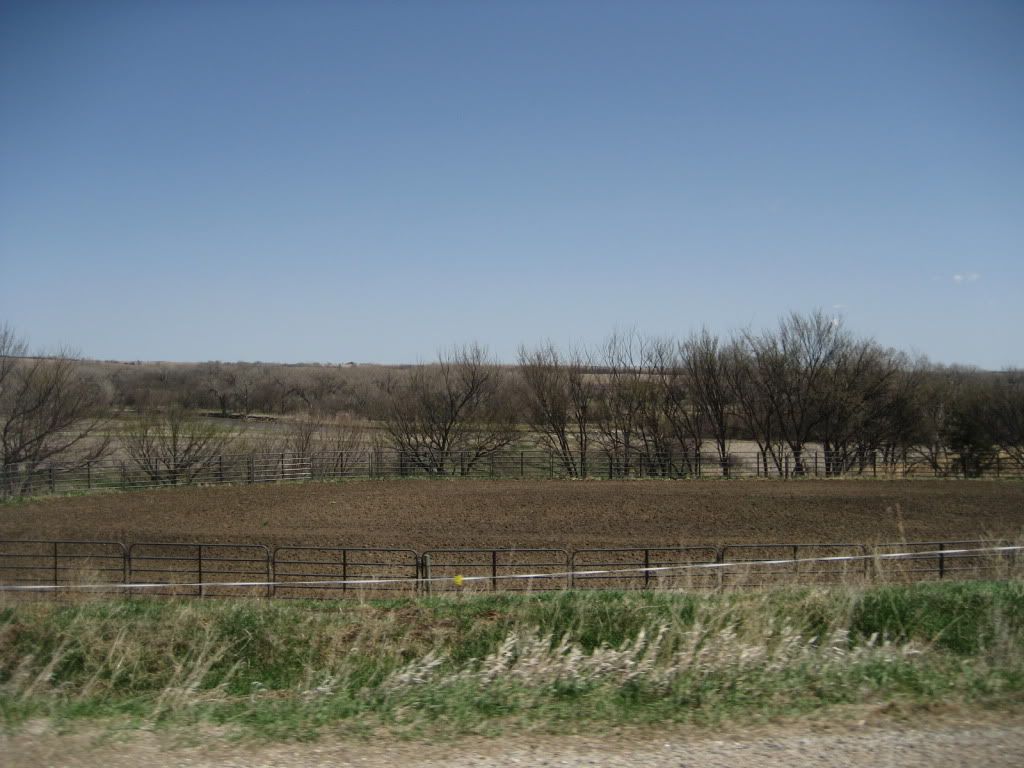 The following morning I had a few toms responding to me, and called in a group of three toms. As soon as they saw Bubba (my Killer-B decoy), it was game over. They all immediately began strutting, and headed over to try and get a piece of Bubba. They were all about the same size, so I picked the easiest shot and put it right in the boiler room. First bird ever, and I got it with my bow!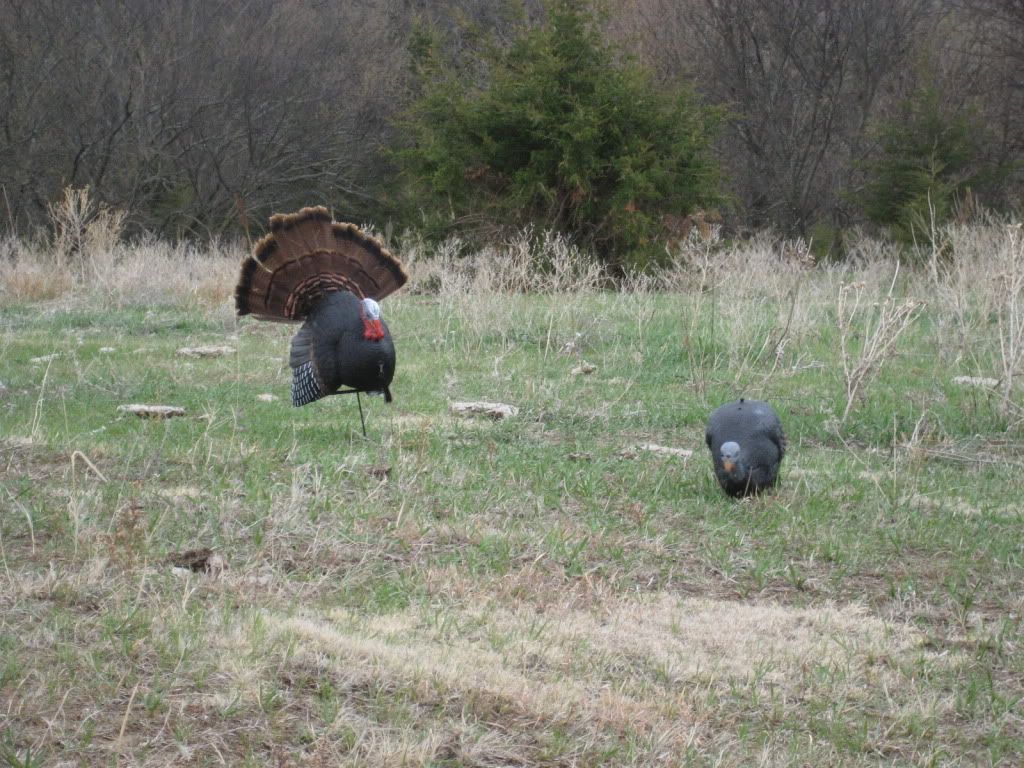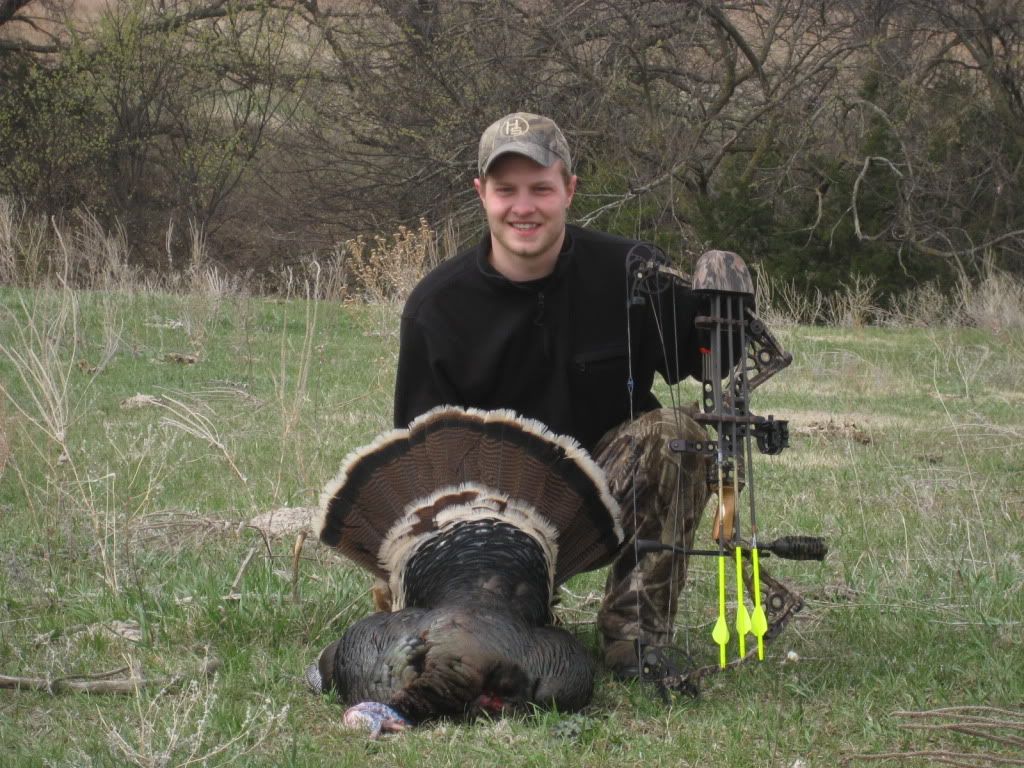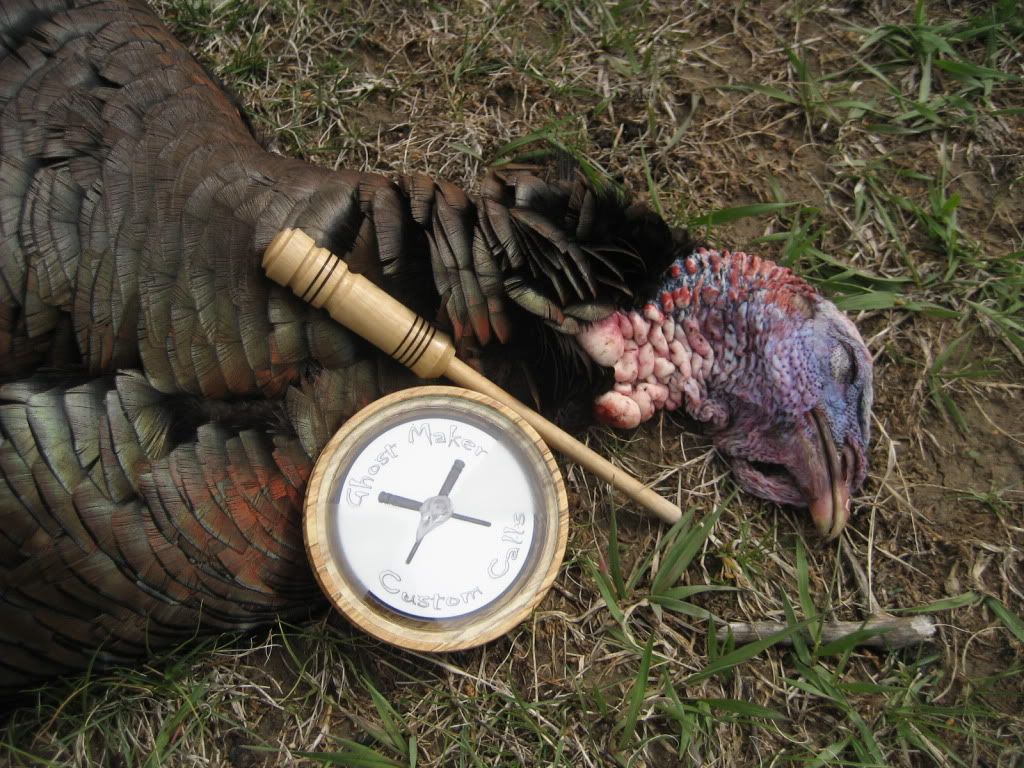 I didn't weigh him, but he had an 8 ½" beard and ¾" spurs. Definitely not the biggest bird, but I'll take him for a first bird!!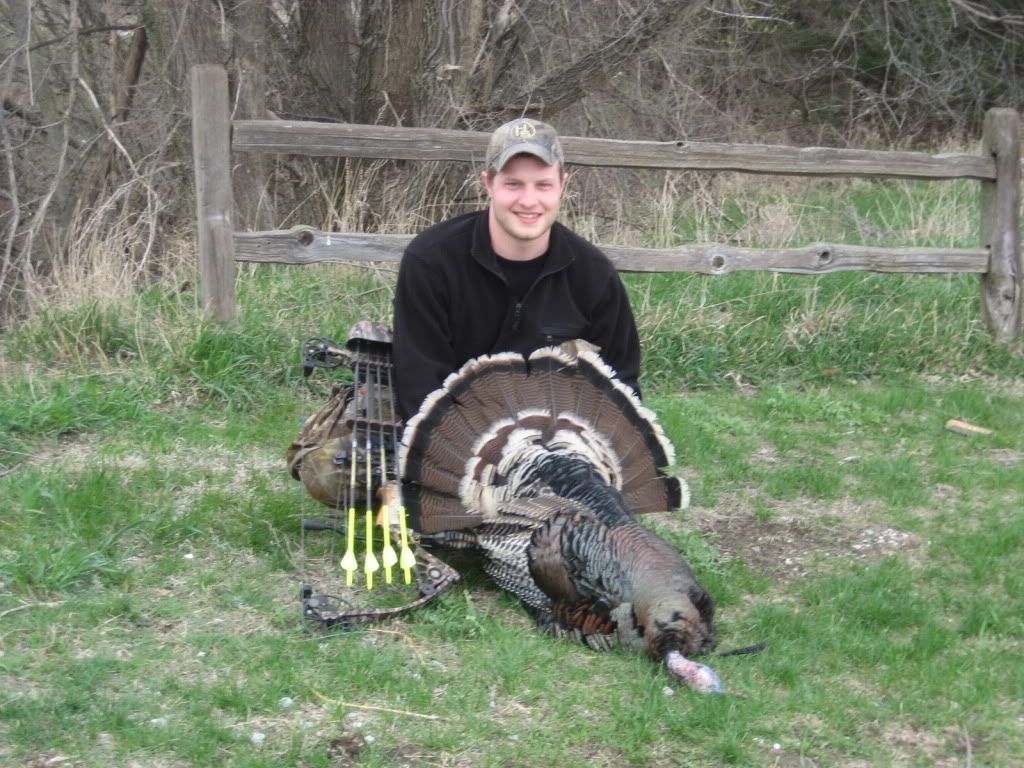 I came home for a few days and then a couple friends and I headed out to the Black Hills. I had really high hopes for this trip because I had heard that the Hills were awesome turkey hunting. We got there and did a little driving around and scouting, and were able to find a couple birds feeding in the afternoon out in a pasture. We talked to locals and they said the numbers were way down, hardly any birds had been shot, and the only place to find birds were pastures because of the late spring. We unsuccessfully tried to locate a roost Friday night, and then got back in the woods before light Saturday morning to hear if we could hear any birds talking on the roost..again, unsuccessfully. We spent a lot of time driving around trying to locate birds and tried setting up a few places and calling some in…all unsuccessful as well.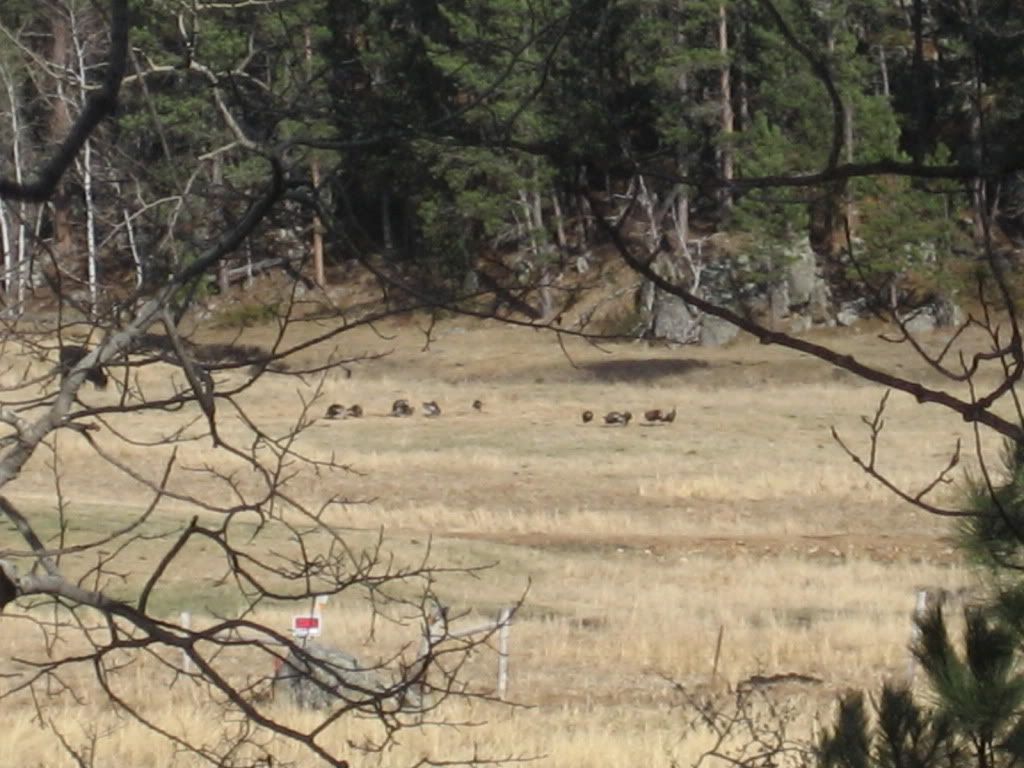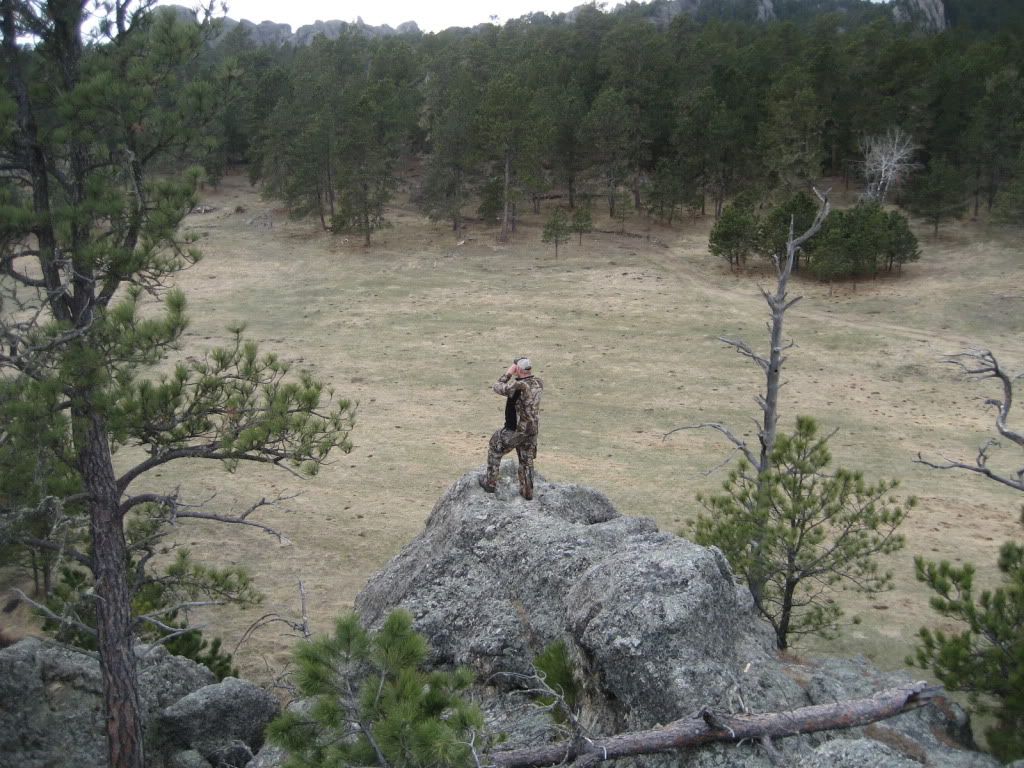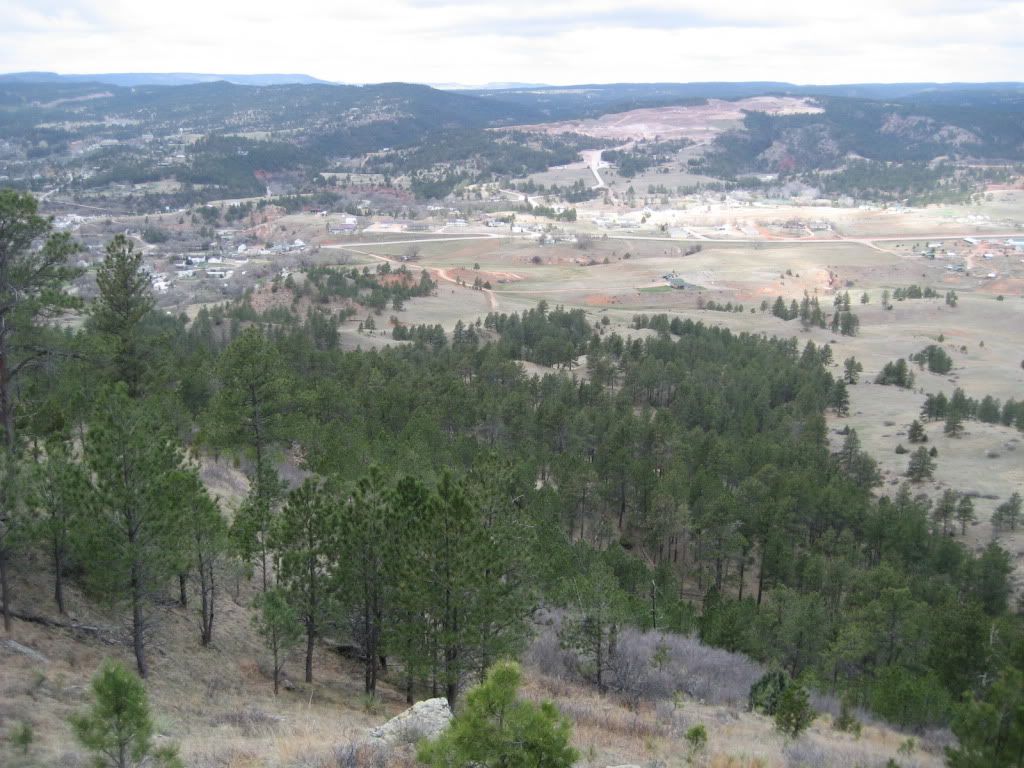 Sunday morning, on our way to another spot we had heard was good, we found huge groups of birds in pastures, and decided to ask for permission. We were unable to get onto any of those properties, but got permission for some other properties in the areas…but still ended up with no encounters. The toms were strutting like crazy, but all henned up, pretty much silent, and completely unresponsive to calls. It was very discouraging, but I guess that's how it goes.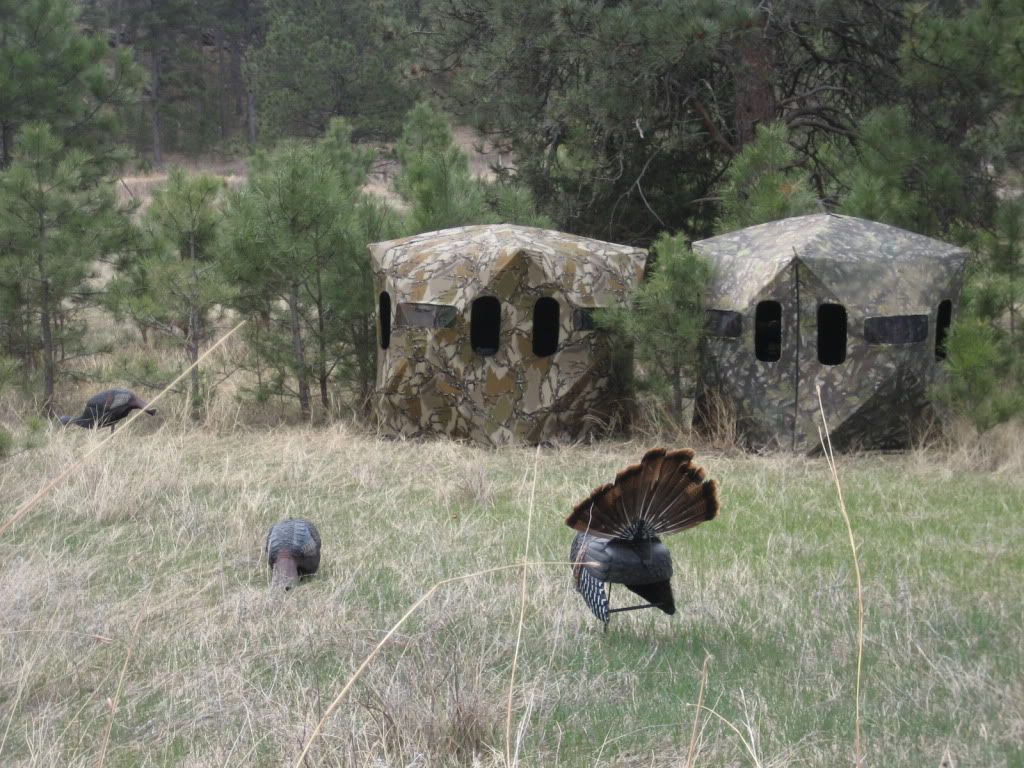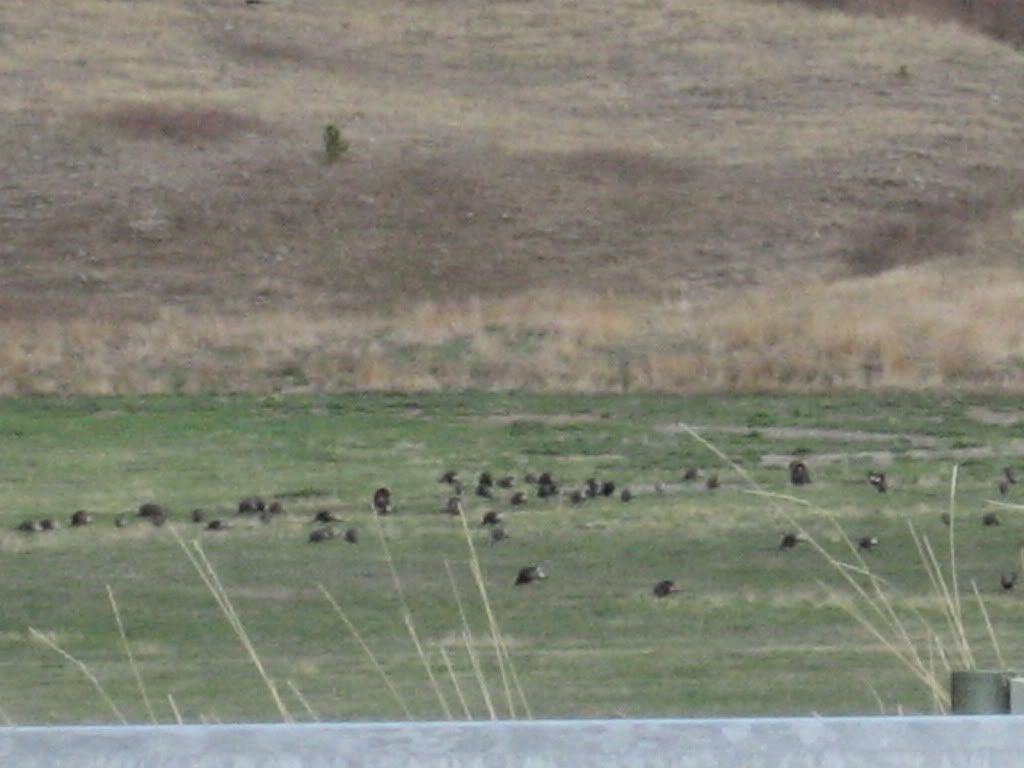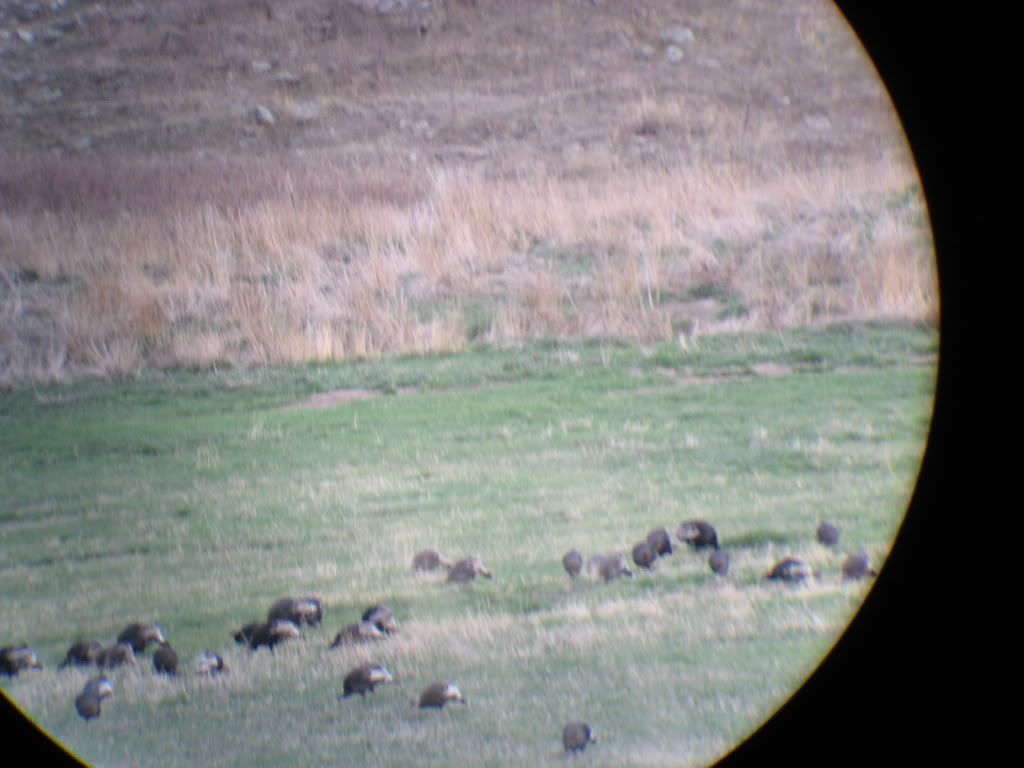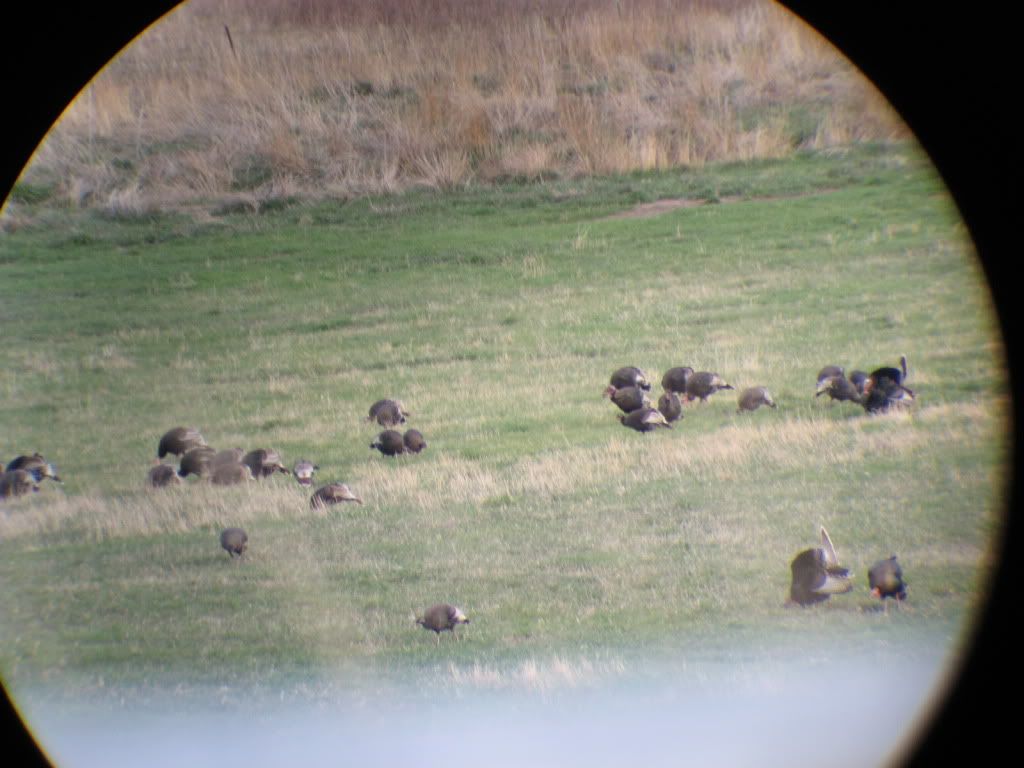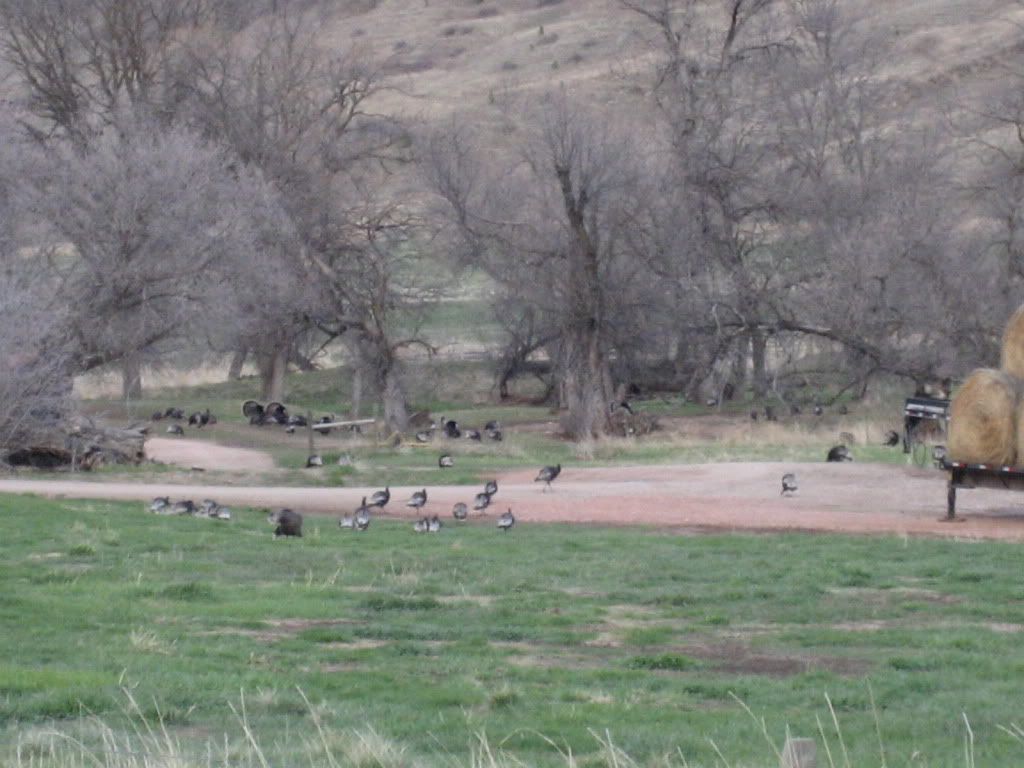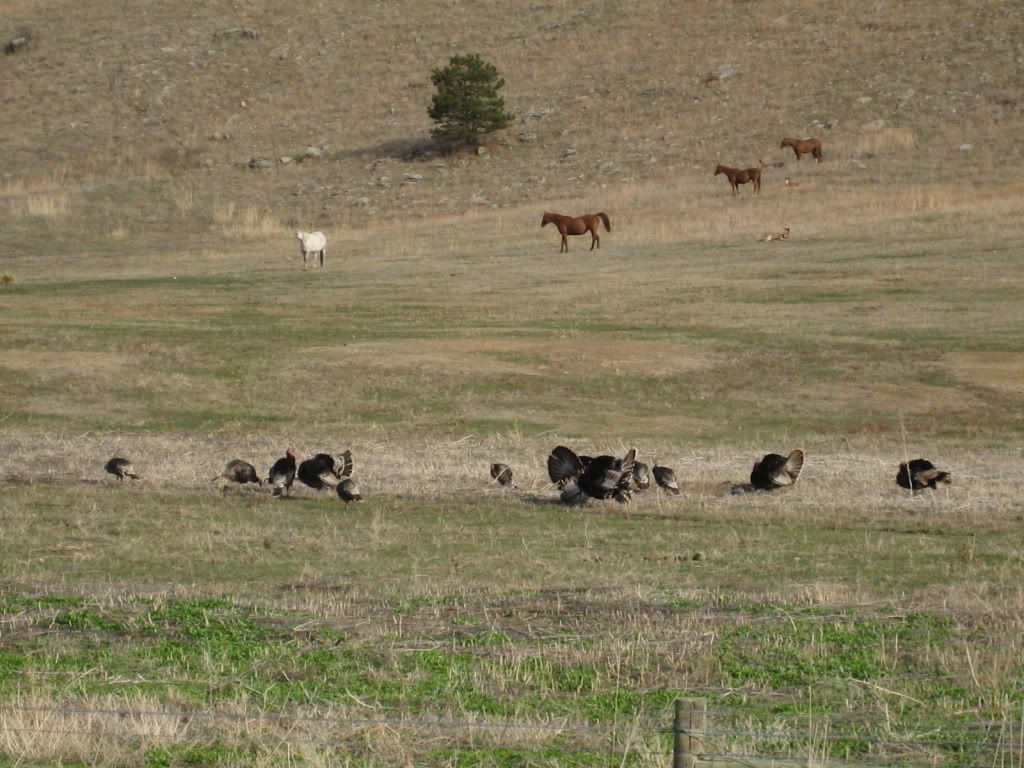 Thanks for reading (I know it was a long story), and I hope you enjoyed the pictures!