These birds are hateful. Been getting some of this.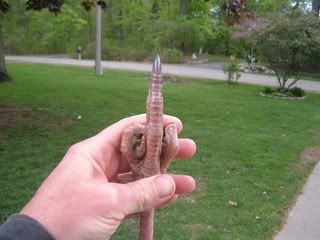 Hunted a lot this week and these birds are just not coming in. They get down strut, gobble and have a harem.
I am into birds and I was hoping to at least get some subordinates to slip in but not happening. Only bird we got this week was on a belly crawl. After that I had a bowhunter come over and a youth, so bellycrawling not an option in those circumstances.
Today went to a virgin spot that a friend took me too. A woman he was cleaning the church with said to come over and shoot a bird and he called me to tag along. These birds acted just as hateful. Gobble on the roost, fly down strut gobble, assemble a harem, and not budge.
We went in blind and ended up within 80-100 yds of the action. We are going back tomorrow morning and I have already planned to bump them into the direction they went with my friend waiting. I have about had it with setting up near flydown and hoping they come in.
How would you all deal with this? Is this just a stage of early season or pre breeding? I dont think they are breeding yet?