Heres the Muskrat
I start by hanging the 'rat by the tail, then cutting around both back legs above the foot.
Then cut up the middle on each side towards the tail.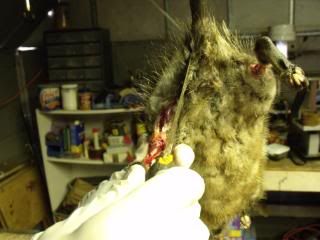 Now I cut both sides so I can start pealing down.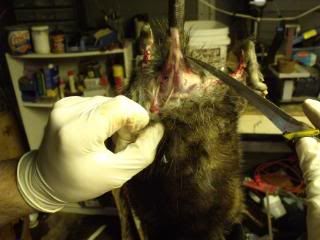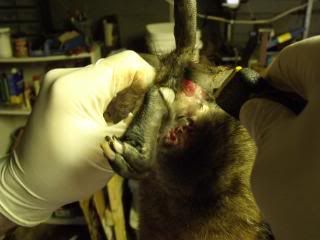 now I start peeling down.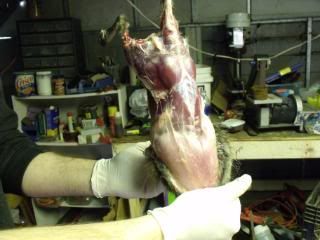 I keep pulling down as far as I can if the guts start to rip out I like to help it down, by cutting the areas that are hanging up.
more pulling
when I get to the front legs I poke my thumb or finger through the skin under the armpit and pull out the front leg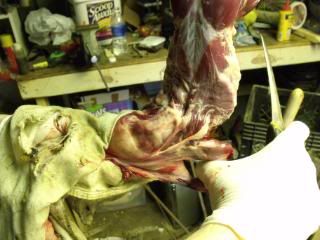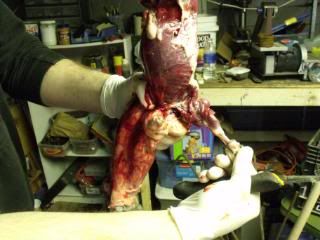 once both legs are out I continue to pull to the head
now I cut around the head and cut the ears, and eyes and continue down until you cut the nose off...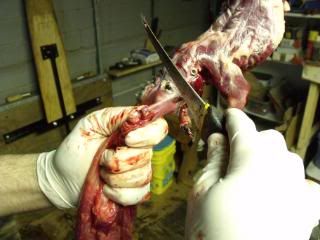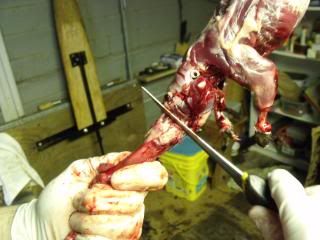 done with skinning!
Now it's time to flesh......
I start by putting the skinned 'rat on a fleshing beam..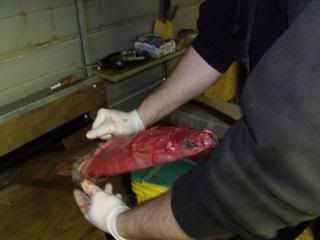 Then I use my fleshing knife to scrape any fat or meat off the pelt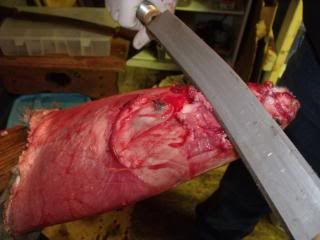 once we get all the fat off we have to stretch and dry it, I use wire muskrat stretchers....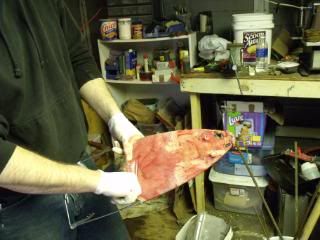 we pull it tight and pin it, but we don't overstrech it!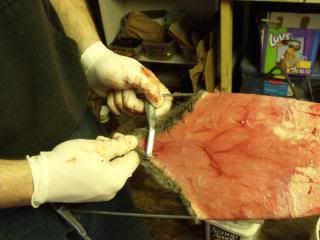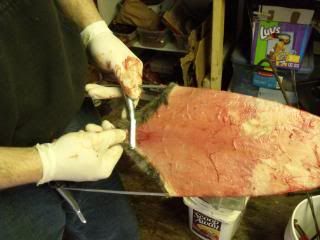 All done, now we hang it and let it dry for a couple days!