I thought it would be kinda neat to see everybody's first deer kill. We all seem to focus on the big bucks and sometimes forget that the first deer you kill was probably your best trophy. Doesn't matter if it was a buck or doe.
Here are mine. Funny thing is that I hunted my home state of WI for seven years without killing my first deer but on my first day hunting in the Michigan UP near Watersmeet I killed this spike buck back on Oct. 1st 1994. I can still remember it like it happened yesterday. You never forget your first deer!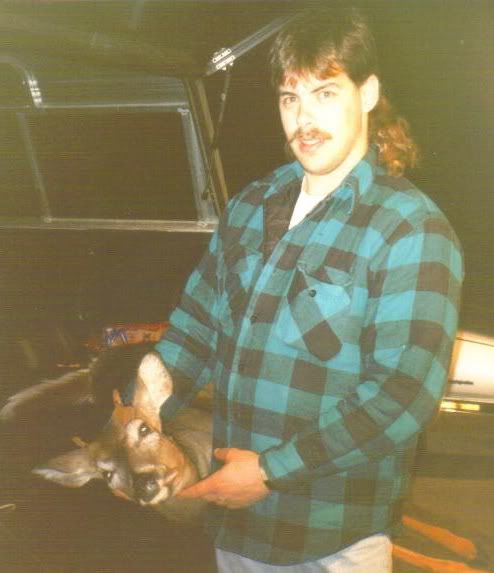 A little over a year later I killed my first WI buck on Oct. 7th 1995. The best part of that story was that I met my wife shortly before this and she actually helped me track this deer. It was a long tracking job because I hit him back in the liver and he traveled quite far. I don't think I would have found him without her because she found blood on the trail that I couldn't even see. Right then and there I thought this is a woman I wanted to be my wife!!!!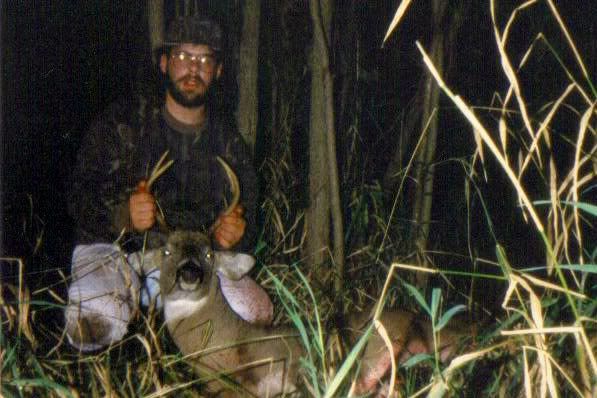 I really enjoy looking back at old pictures and reliving the memories. It's great to focus on why we really hunt instead of just focusing on trophies all the time. Don't get me wrong I love hunting big bucks but sometimes miss the simpler times.