Free dog to a good home.
we placed a pup over 7 years ago with a couple with 2 kids. It is a brother to my 3 and a son of my old chessie. The dog is a victim of divorce.
I have pics of him, but nothing digital. Here is his sisters and mom.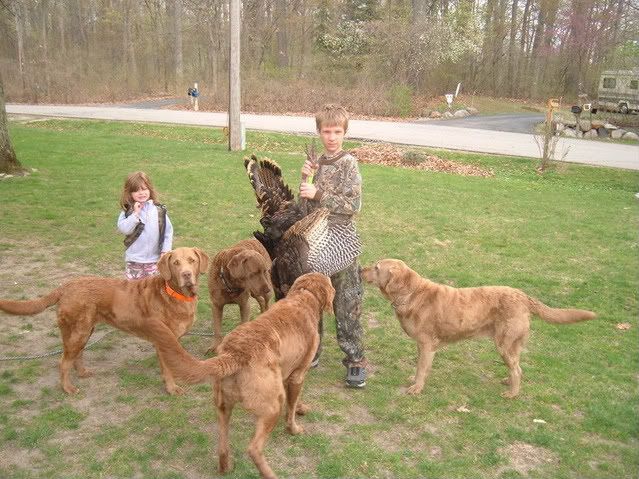 Darky is to the left, bear is the most like her, tall and skinny and some energy. Mom is the light one in the middle. To round out the crew Winnie on the right and Curly laying down