Another great trip to Kansas this past year. Drove through the night after work on November 12 and started off right in the bucks. Plenty of driving, scouting, still hunting rattling etc.. and plenty of exciting encounters.
On day 3 we were doing a quick run through of an interesting looking park that allowed hunting. A small property with camping, hiking trails, disc golf and plenty of old, overgrown fields, and tree lines in between. Plenty of hikers and disc golf players, but that's not always a bad thing. Quickly walking some of the easy to access trails, we were finding tons of the good stuff (lots of fresh big buck tracks). After confirming the sign we wanted to see, we went to the camping area and noticed a hunter camping there. He told us exactly what we wanted to hear "I just camp here. I hunt private down the road. There are no deer here, too many hikers". We set up on the two best areas we could think of based on the conditions that day. Warren saw a decent 2 or 3 yo buck and I was seeing plenty of hikers. I was set up about 14 yds from the main hiking trail. Just could not ignore the crazy amount of buck tracks. 8 minutes after the second set of hikers and their dogs came through, I see a nice buck coming right down the exact same hiking trail where he gave me a 10-15 yd shot. He must have been bedded and watched those hikers walk by.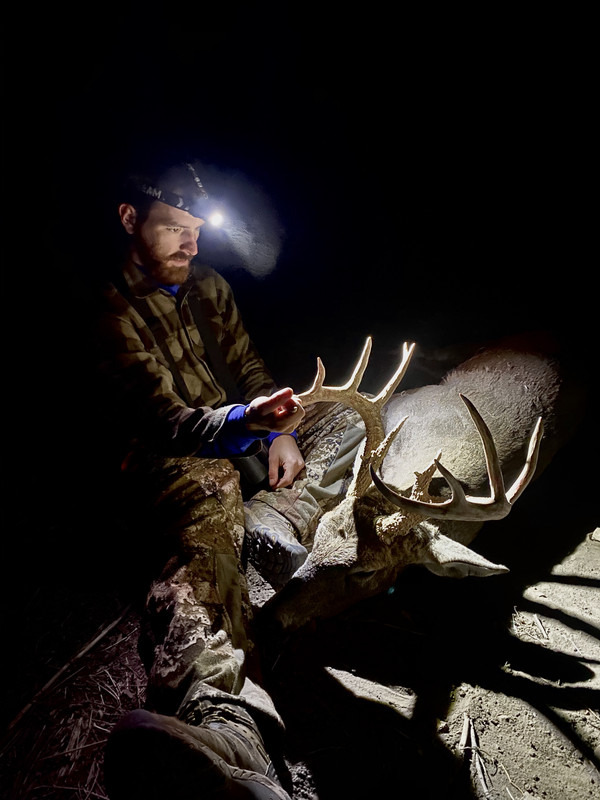 Warren threw one more set up at that spot the next morning while I cleaned my buck. No big buck sightings so we hit the road again around noon. We covered some ground and got eyes on some decent deer but nothing great. On the afternoon of day 5, we decided to head back into an area where we had some action earlier in the trip. I had a big half rack buck at 40 yds on the ground with a decoy on the afternoon of the first day. The area was very dry and there was a water trough for cattle on the corner of the public. The deer were bedding on the neighboring private land and coming to this trough consistently. Warren set up on the trough and sure enough, he saw the half rack buck on the tree line heading his way about an hour before dark. The buck came right in but caught him in the tree before he could get a shot and spooked. A couple minutes later, he sees another big buck cresting the hill heading his way from the private. He comes straight in to the trough. Warren drills him at 30 yards and watches him fall in the alfalfa field on the public.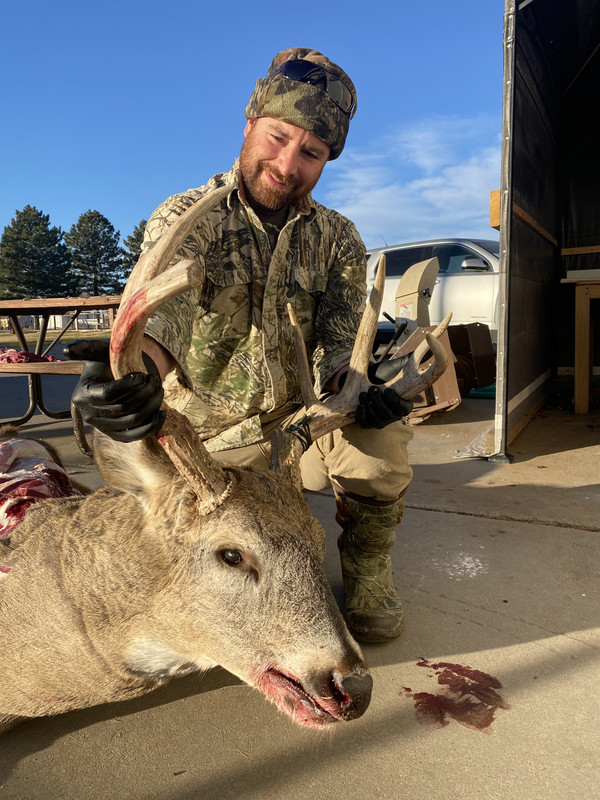 Lots of fun on these out of state trips. Just need a tag and a minivan