I hadn't been rifle hunting in South Dakota since 2011. I'd been out there with my bow several times, and applied for points several other years. Meanwhile, my friends had been going regularly.
Luckily, they drew their whitetail tags and I cashed in all my points for an "any deer" tag. Corona threw a wrench in things, as my parents both came down with it shortly before the trip. My buddy's wife was understandably concerned, so I brought my ice castle and isolated from the rest of the crew just in case.
Day 1 - my buddy Griff and his Dad tagged does. I hunted with Gabe (6' apart
) and he had a chance at a decent 10 point but missed all 4 shots. That night I hiked 3 miles back to a ravine and it was full of deer. I saw 3 different whitetail bucks, all of which were 2.5 yrs old. I saw 12 deer that night and could have shot 7-8 of them.
Day 2 - Griff and his Dad both tagged bucks. Bob isn't a hard core deer hunter... anything with a modest rack gets the axe.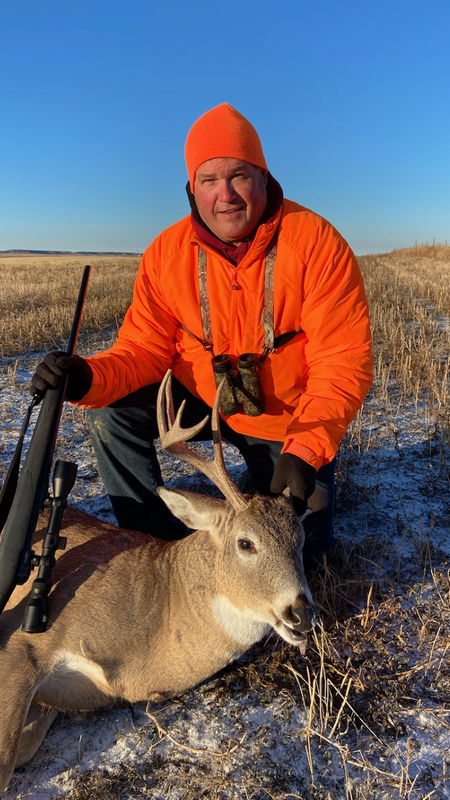 However Griff cashed in on a dandy drop tine!! Our first BIG mounter since we started coming to SD in 2007.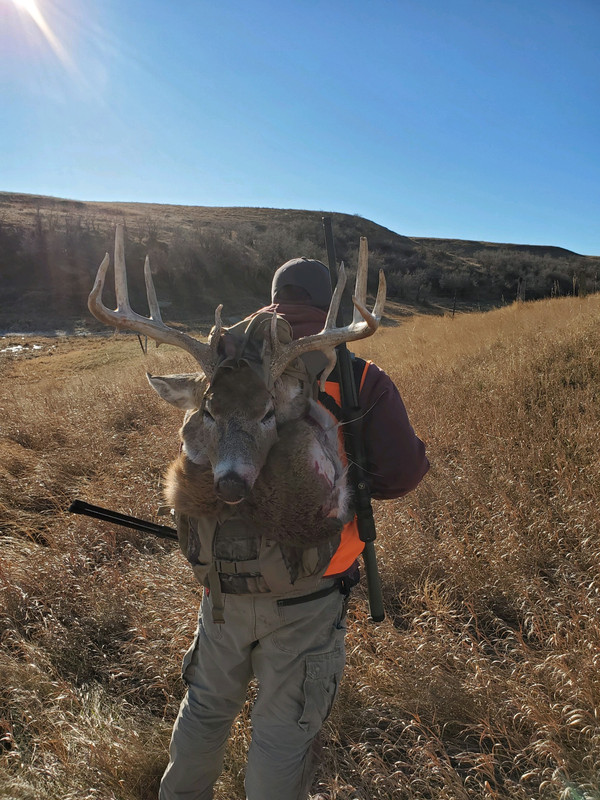 I decided to hike WAY back into some remote and rugged public. Originally Zach was going to come with me, but due to the corona issues and different camping arrangement I decided to go it alone. I was dreading this hike but couldn't wait for the hunt. Upon arriving, GFP had locked a gate and I read the label "no vehicles beyond this point."
this added well over a mile to my already strenuous hike. "Whatever... I'm hunting it.". My goal was a mounter or nothing.
When I reached my destination, I was greeted by a mule deer doe and two fawns. Soon after I spotted 3 more does and fawns 1/3 mile away. I dropped down in the valley and switched ridges for a different vantage point.
BUCK!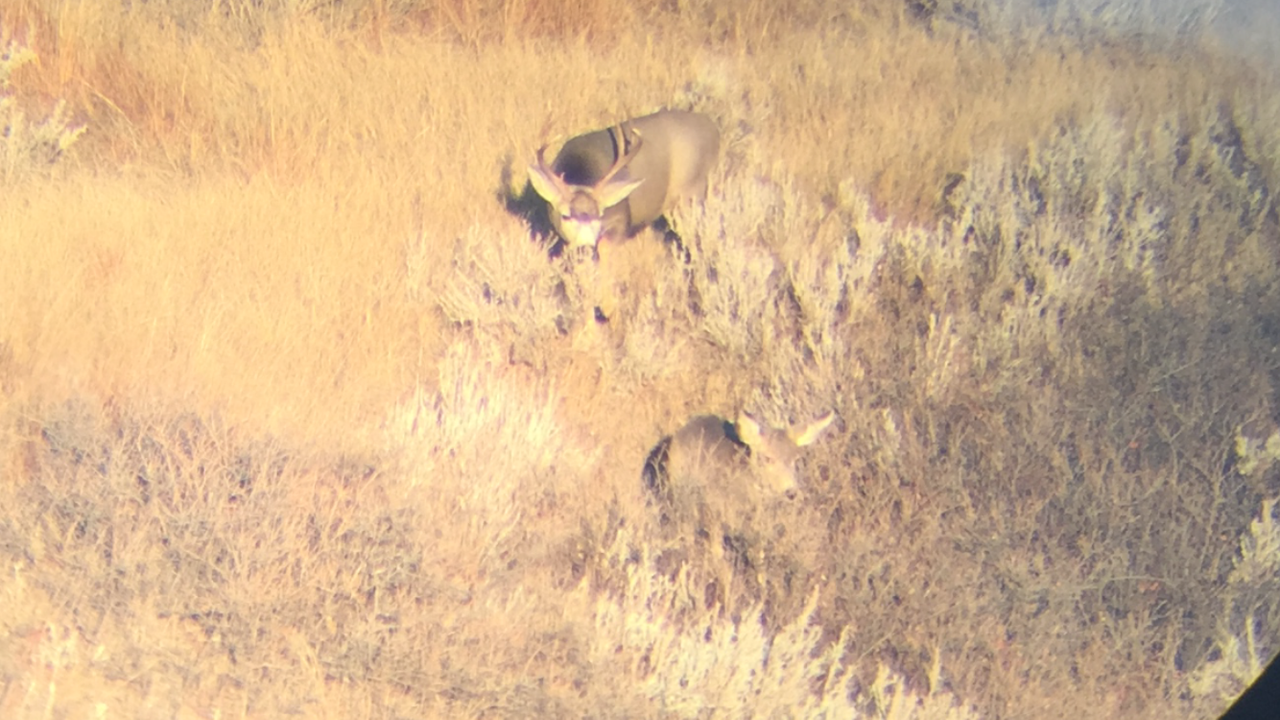 His doe was obviously smelling good. I made a move to the ridge top they disappeared behind. It worked out perfect and I snuck in to easy bow range right over top of them.... but no shooters accompanied them. That's what I suspected, just needed verification.
Having exhausted these two ridges, I decided to head East. On my way, 3 more does and fawns busted out of a washout.
I'd been all around this spot, and was quite surprised they were there. It is my belief that with so much structure back here, a guy walks past more deer than he sees.
While bowhunting, I have watched a buck go into a drainage and not come out. I went in after him and was unable to locate him
I tried to bust him out of there (in frustration) and wasn't able to do that either. You simply can't see all of their hiding spots.
Anyway, I moved East and decided to turn around to glass the ever changing landscape. By chance, a nice mulie buck went running broadside down below me! I shouldered my gun and frantically went back and forth on my decision to shoot or not.
I reluctantly decided to let him go. At the same time I felt good about it.
Just as he disappeared another buck appears on the same trail! This buck was noticeably bigger, but still not a mega giant. "WHAT DO I DO NOW?!?" Thinking quickly I decided to yell "Hey!" at him just before he disappeared.
It worked. He stopped and looked at me. He was just past his ears and his rack flaired out at the top. I could see decent forks and some REAL nice 4's. I didn't even make a conscious decision to shoot, my gun just went off
Everything happened so fast. I had a million things running through my mind at the same time, including the fact that I was about as close to the truck as I was going to be. (There are some details I'm leaving out in order to keep my spot secret). Walking up to the buck there was a little ground shrinkage, but I am still happy with him.
I took a few pics and checked my phone. 3.1 miles to the truck as the crown flies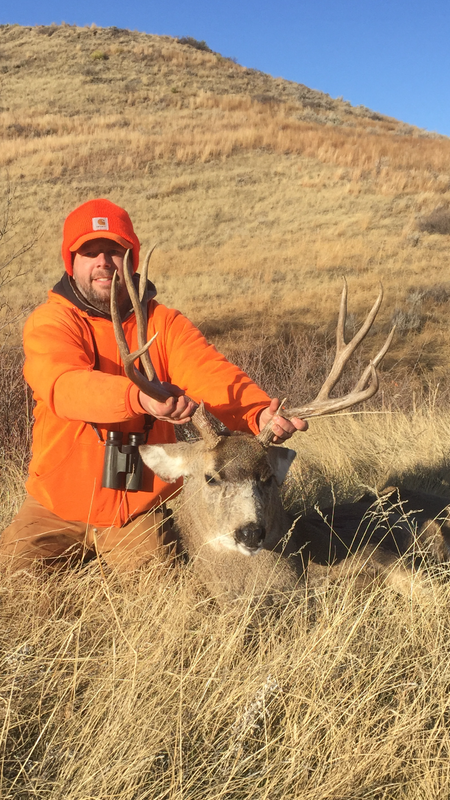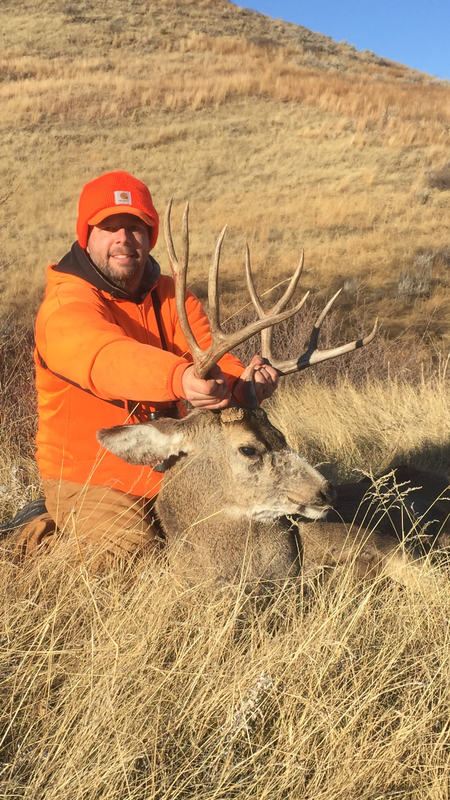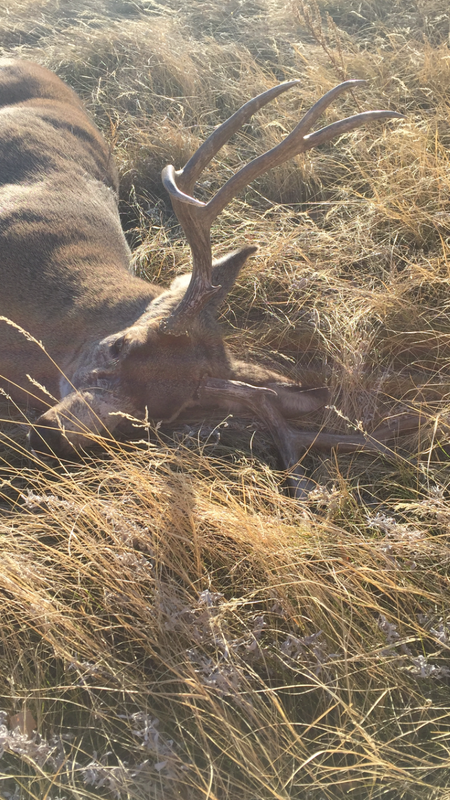 Luckily it was only 8:45. I had all day to get him out, but it wasn't going to be fun. I took my time with pics, quartering, and lunch. At 12:10 I had everything loaded up. I had a spotting scope and tripod, food and water for the day, calls, gutting knife, range finder, battery backup for my phone, extra clothes and more. That pack was LOADED. I weighed most of what I had when I got home and my best guess is 88 pounds.
I tried to lift the pack to my shoulder and couldn't do it. Keep in mind I graduated high school at 150 pounds
I sat down to put the pack on, rolled to my knees and stood up. It took me 6 hours and the trek itself was a tad over 4 miles. I took breaks often. If I didn't have a place to sit, my "break" consisted of... standing. I often used cattle trails and washouts where they cut through the bank and made a bench. If I had an opportunity for a break I took it.
I think the elevation difference was roughly 300', which was a lot of up and down to get there.
In the end was it worth it? It was... but it wasn't the super freak I went in there for. Regardless, it makes for one heck of a story. Pain is temporary. That rack and the story are forever.
At this point we're 3/5 on bucks and 2/4 on does.
Day 3 - nothing killed. I moved camp.
Day 4 - I brought Gabe back to the ravine where I saw all those deer the evening of day 1. We saw a couple nice mulie bucks. One was a hair smaller framed but had more mass than my buck. Another was bigger than mine but on private.
Early afternoon we were going to still hunt the ravine. It just so happens a hot doe and buck came through as we began. Gabe hit the buck his 2nd shot so I helped out. It was a hail of gunfire
Gabe's gun was empty and I ended up dumping him at 237 yards with no shooting sticks. Sat on my but and rested my arms on my knees.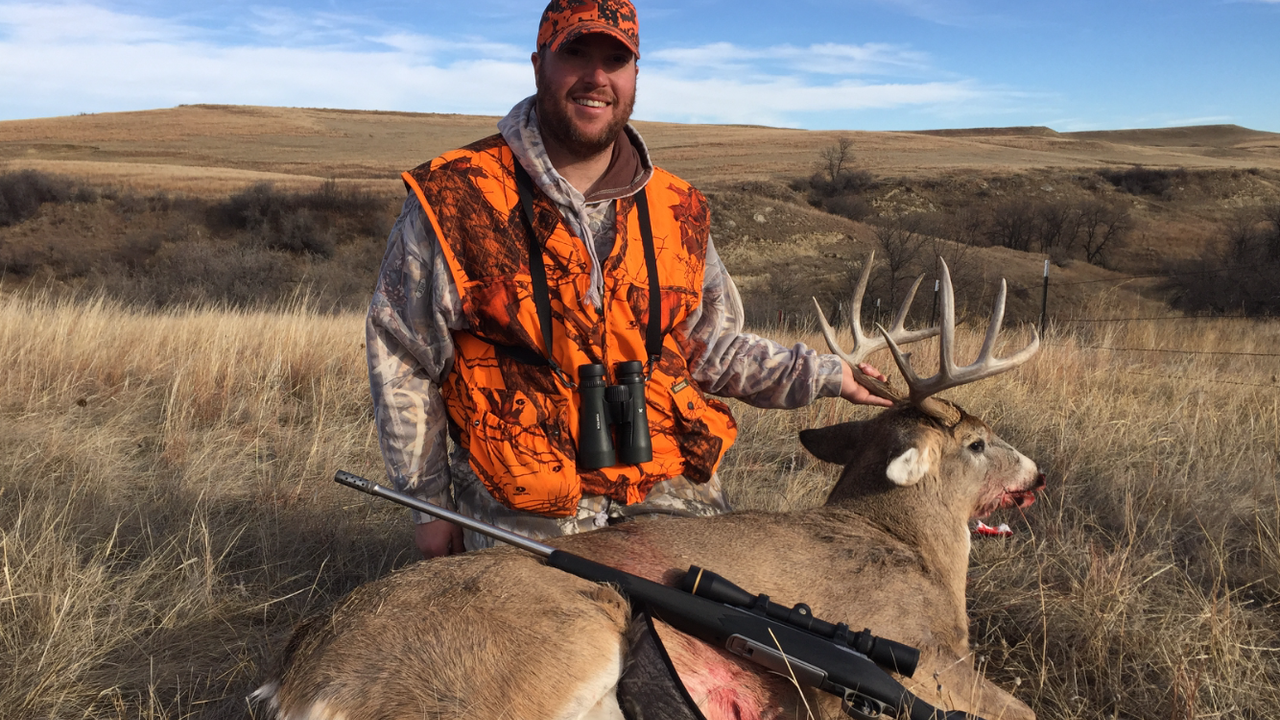 Day 5 - I go home to help my wife with the kids. Distance learning can kiss my . Zach got his buck.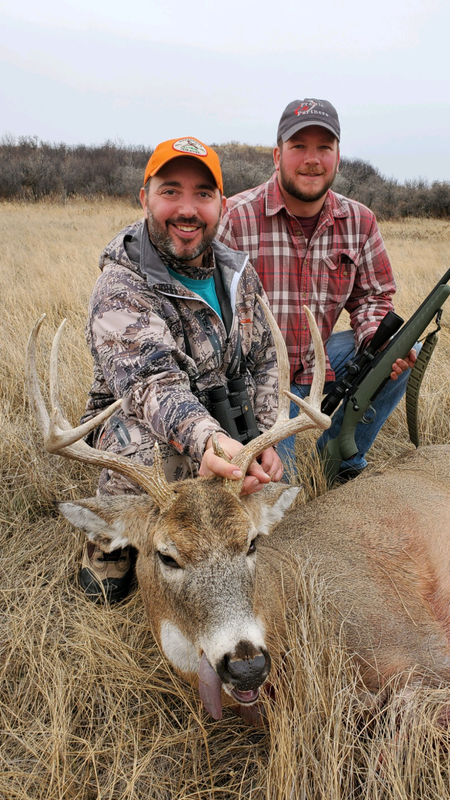 Day 6- Zach got his doe in the morning, Gabe got his in the evening.
5 guys, 9 tags, 6 days, all public land.