Seems to be a lot of interest in this topic, so I decided to document every natural ground blind I hunt this fall. When I can I'll include pics from the outside looking in.
If anyone wants to show their set up(s), please do!
Here's my early September view from a dogwood thicket. I had two lanes... one to my right one to my left.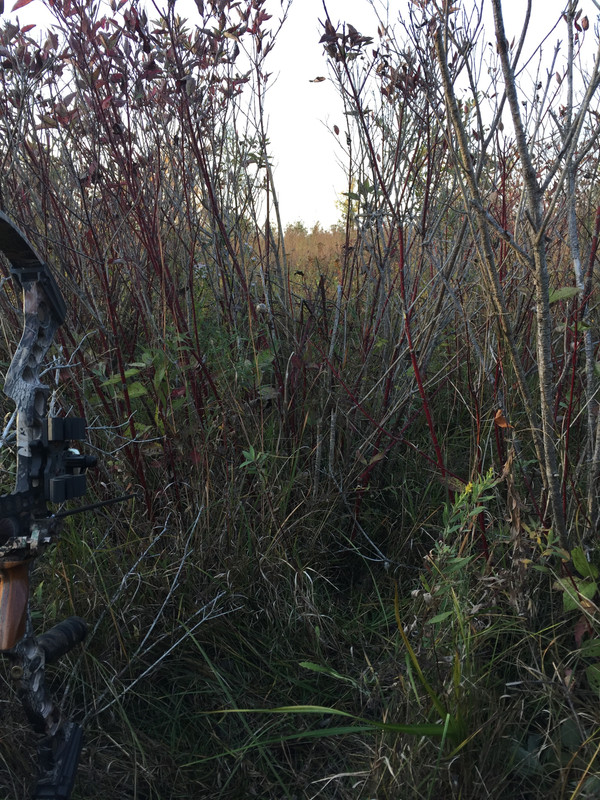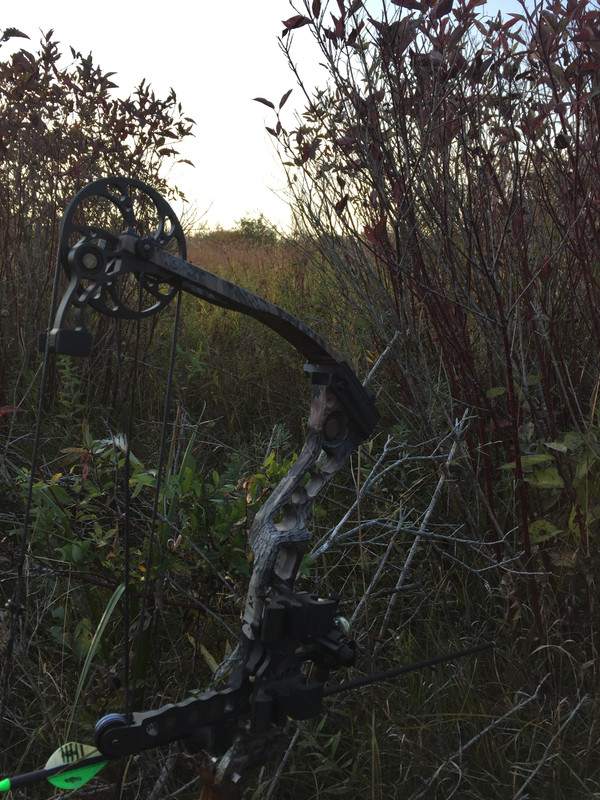 In the first pic, I leave the stems as high as I can to help keep a small shooting window. In the second pic, all the brush and clippings down low by my bow were added. There were dogwood clippings from making my lanes, plus grass and weeds that I cleared from the ground in order to help move quietly. To help stay concealed, I like to have cover from my arrow down. The 2nd lane didn't have that so I added it.
In general, anything that gets removed will in turn added where I need more cover rather than just be tossed aside.