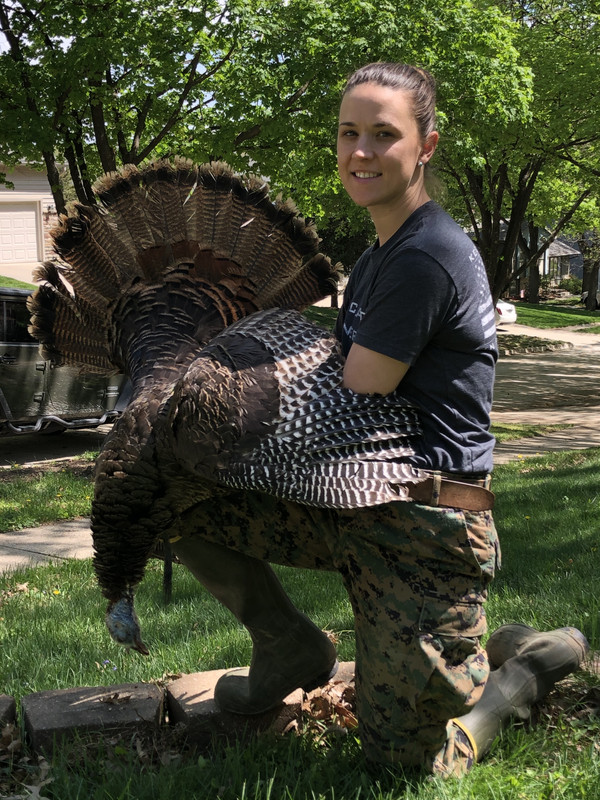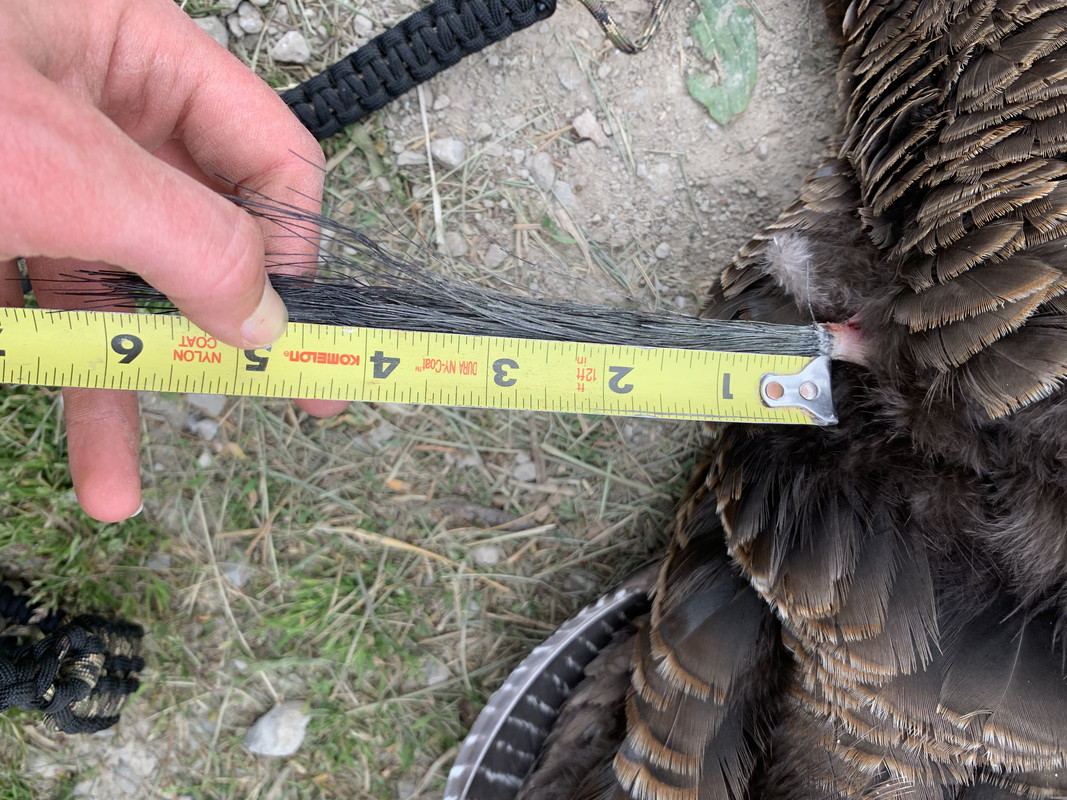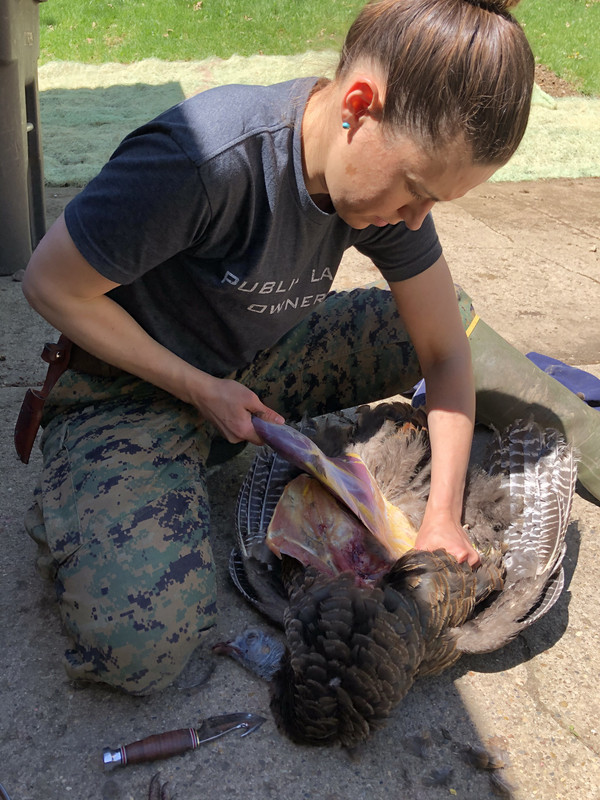 My kids and I were eating breakfast this morning when I got an excited FaceTime from my wife. She was standing on the turkeys head as she called and was showing us the bird. As she went to show us the spurs she realized there weren't any and she had shot a bearded hen. She was pretty bummed about it at first, but on her walk back to her Jeep thinking about it she got excited about it again and thought it was pretty cool.
Her morning started out pretty exciting hearing gobbles in the trees all around her. Right after fly down she called in a Tom from behind her. To get to her the turkey had to cross a creek. As he was out of sight in the ditch she repositioned. Unfortunately, there was another Tom she didn't see. He saw her and alerted his buddy. My wife took a shot at him on the run, but missed. She called me right after to tell me what had happened and to talk about her next move. She decided to climb a nearby hill to go after some turkeys she had heard earlier. After an hour of back and forth calling with another Tom he went silent for about 20 minutes. Then the bearded hen came up the hill from where the Tom had been gobbling and she let her have it!
Here's what she wrote on the face pages: After three years of solo spring turkey hunting, I finally brought a bird home!! It was an unforgettable and incredibly surprising morning. After a solid gut punch of a missed opportunity at 0630, I called Zach to vent and almost threw in the towel. The adrenaline and frustration calmed down after a while and I made the climb up a hillside to try again. I ended up shooting what I thought was a Tom (because of gobbles for almost an hour) but it turned out to be a Tammy! The story is much much longer than this, but I don't want to drone on with a long post. Such a wild and crazy morning!!! Zach was pretty stoked about the bearded hen. Very unexpected for sure!
I'm super excited and proud of her!