Wasn't sure where to put this. Figured it's fishing related
I don't want to call it a Whaler restoration
The boy and I are just going to make a functional hull
1965 13' Boston Whaler.
Prior owner sealed up the bow locker, glassed in 3 chunks of wood on the deck for a helm and poling platform.
Then the entire boat is rolled with what I suspect is 15 coats of gel coat
The start 8 days ago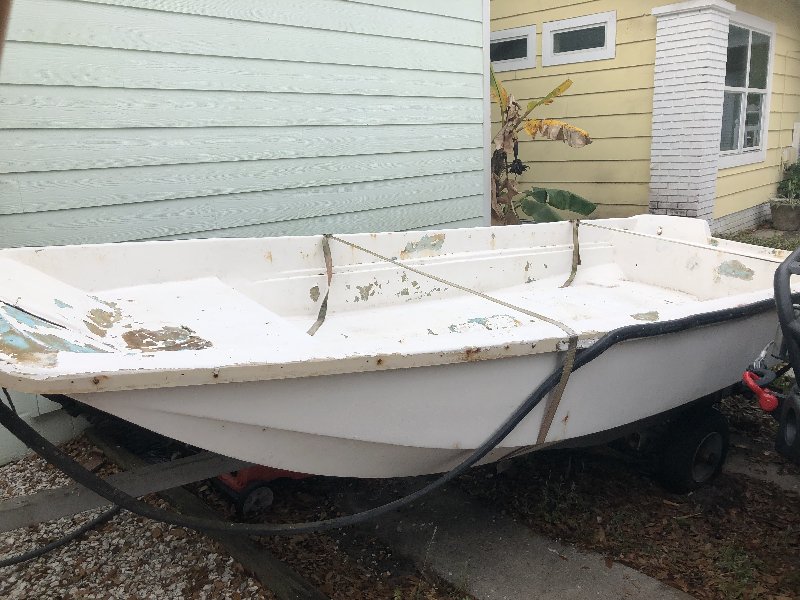 The boy scraping the easy stuff (sitting on what should be the bow locker)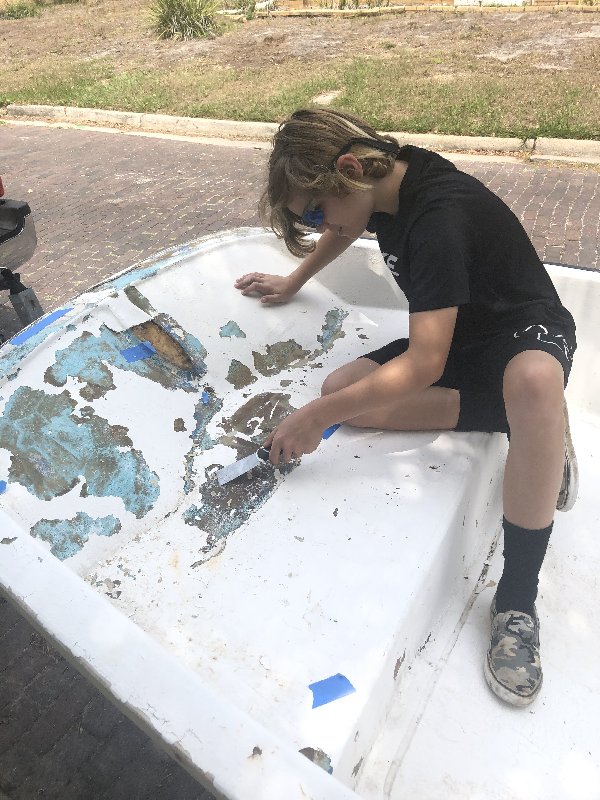 Pressure washed helped a ton on the non-skid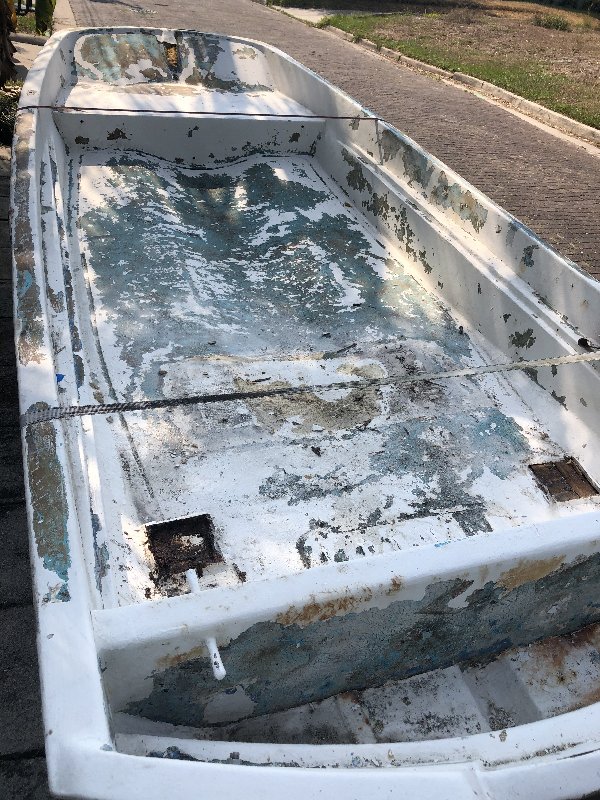 The locker revealed!
He's happy it's in decent shape. He was hoping we would be able to bring back the mahogany hatch