Well, It is now official. Mario just gave me confirmation that dan will be bringing 4 BEAST sticks with him on Saturday 3/14/2020 to give away at the Lansing Deer & Turkey show next weekend.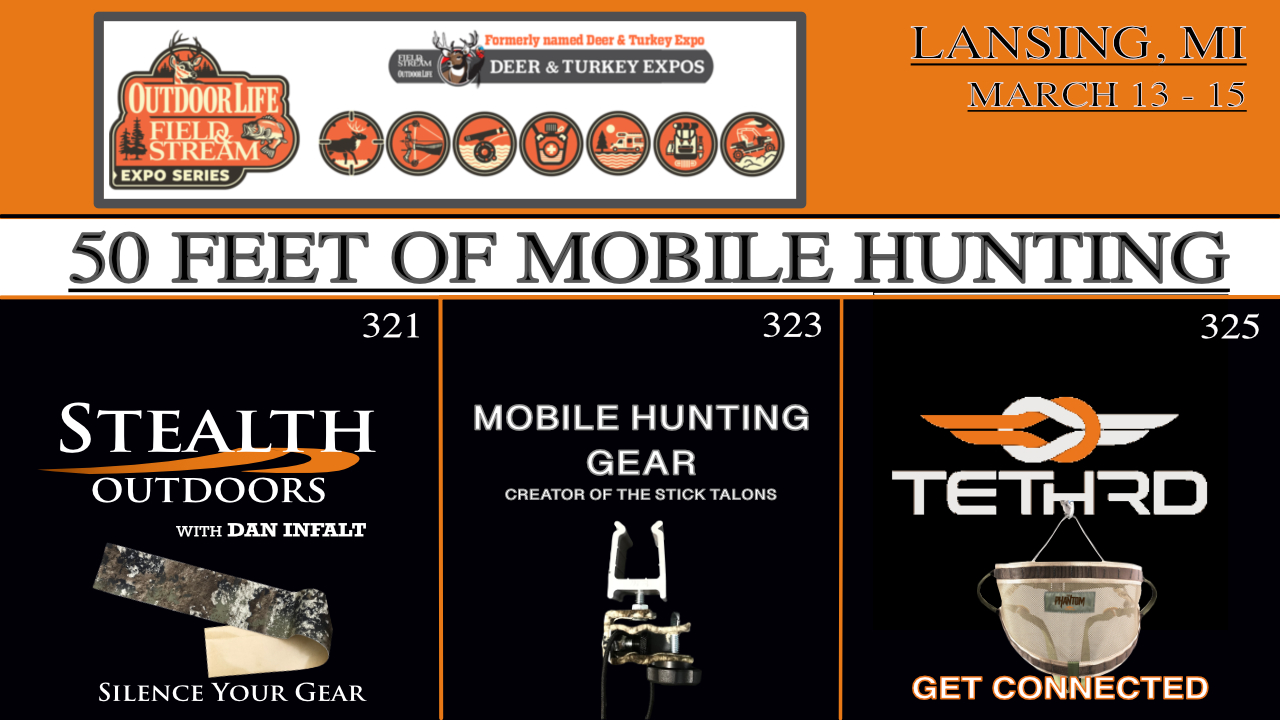 edit: changed the graphic
Here are some more details
Dan is bringing these sticks and will be present all day Saturday March 14. Hunting BEAST Gear has generously donated these to show their appreciation for Michigan.
The show is officially called the Outdoor Life/Field & Stream Expo, formerly and also known as the Deer & Turkey Expo
https://www.fieldandstreamexpo.com/outd ... -expo-r-mi
These will be given away to one lucky winner (additional details on how to enter will be provided) But I am thinking showing up will be mandatory.
Besides this being a Michigan BEAST gathering, all are welcome ESPECIALLY non- Michiganders.
This will be the first
Mobile Hunting Section
at any deer show on the Planet.
This section will include:
Tethrd Booth 325
Mobile Hunting Gear - the BEASTs own cbigbear creator of the coolest company name and maker of the Stick Talons- Booth 323
Stealth Outdoors Booth 321.
And as previously announced - dan Infalt will be present somewhere in or near this
Mobil Hunting Section
on 3/14
Tim, Northwoodswiscohunter will be there most of the weekend. The other Dan, my good friend who does these shows with me will be there, I think Singing Bridge has committed, Andy May said he will make it. I know I forgot somebody, but they can chime in
This section is 50' of mobile hunting Goodness. I credit dan for energizing and really starting this mobile hunting craze and I anticipate that Ernie and the Tethrd Gang will coax him into hanging out in their display tree. They have a way of doing that.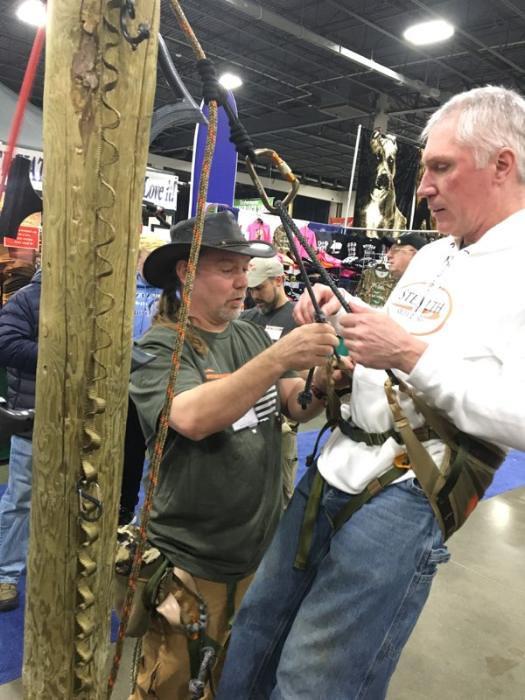 I am hoping that Michigan BEASTs, who are always asking when is dan coming to Michigan, can get out of any baby showers, or other commitments (Oldrank that was not directed at you) and show up.